Cows are just like you and me—they build friendships, can be bossy and devious, and even sometimes hold grudges against their peers who treat them badly. And just like you and me, cows value their lives and don't want to be killed for leather or any other reason. That's why we urged the American Red Cross to replace the leather gloves in its flood and fire kits with leather-free ones, a plea that—victory alert!—the organization embraced wholeheartedly.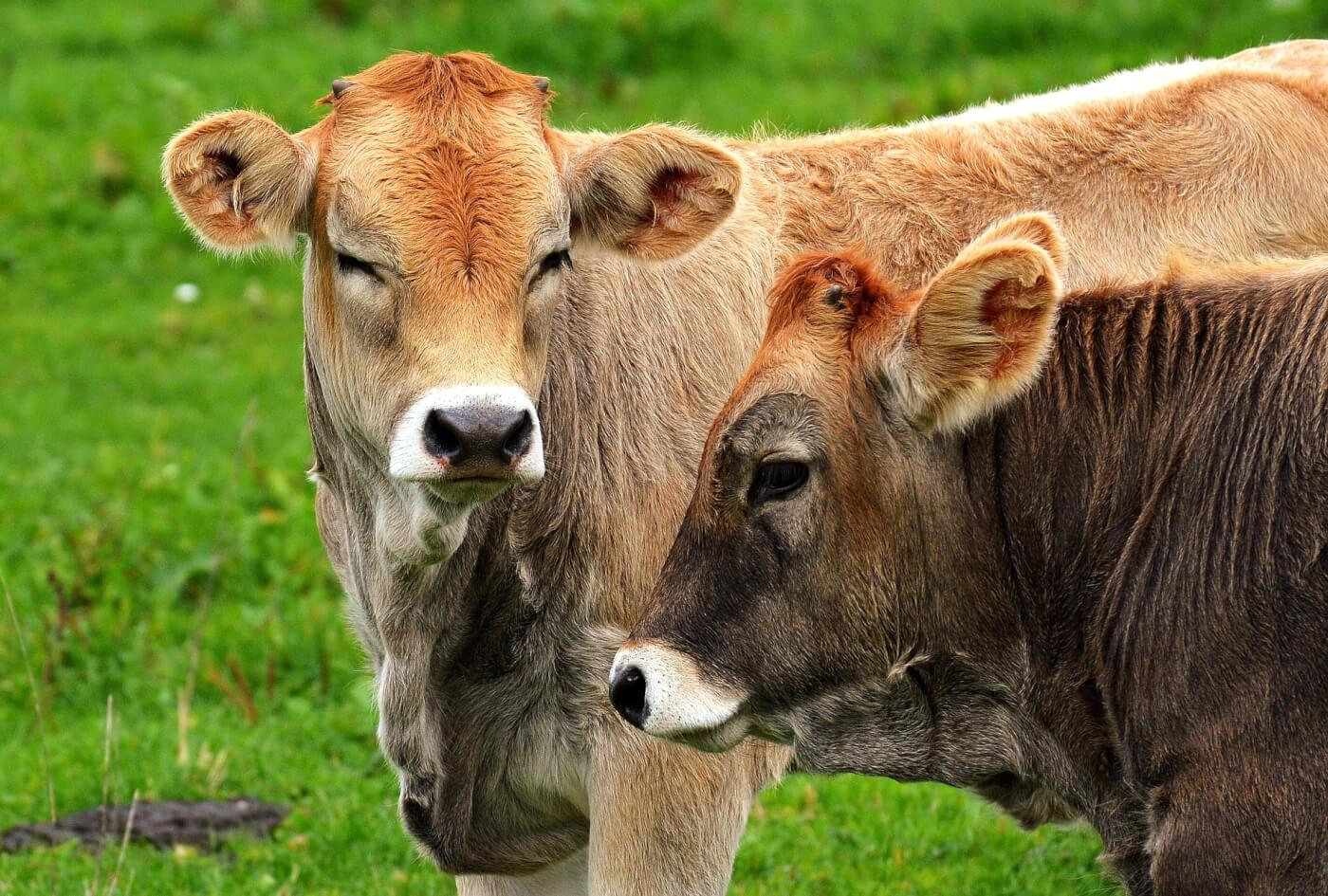 Not only did the American Red Cross pledge to ban leather gloves from its kits, it also agreed to stop recommending them for emergency purposes to members of the public by removing references to them from its website and other messaging.
The American Red Cross did the right thing in helping to spare cows and the planet the cruelty and devastation of the leather industry.
This is yet another sign that leather-free fabrics and PETA-approved vegan leather—made from recycled plastic, pineapple, fruit pulp, coffee grounds, and other durable materials—are being more widely embraced than ever before.
A PETA video exposé (watch below) of Brazil's JBS S.A.—the world's largest leather processor—revealed that cows and bulls were branded on the face, electroshocked, and beaten before being killed for meat and leather. After a lifetime of intensive confinement, cows are typically transported to the slaughterhouse, where their throats are slit and some are even skinned and dismembered while they're still conscious. No leather glove—no leather anything—is worth this:
Animal agriculture—which includes the leather industry—is responsible for nearly a fifth of human-induced greenhouse-gas emissions and is devastating the planet on a global scale. More than 80% of the Amazon rainforest that's been cleared since 1970 is used for grazing or for growing food for cattle who are slaughtered for meat and leather. Recent reports found that in three environmental-impact categories—water scarcity, climate change, and overall environmental well-being—cow leather has almost three times the negative environmental impact of polyurethane leather.
The American Red Cross is known for its lifesaving emergency assistance and disaster-relief efforts. We applaud the organization for adding cows to its list of lives saved.
Join PETA and the American Red Cross in speaking up for cows and other animals who are in danger of being killed for leather by urging brands—including Levi's—to stop selling it: