"Cyanide bombs" sound like a terrorist threat of chemical warfare, but these booby traps are actually a government-approved method to kill wild animals. However, these deadly devices indiscriminately harm anyone who encounters them.
A 14-year-old boy in Pocatello, Idaho, watched his animal companion die after the two were poisoned by a cyanide bomb that detonated at point-blank range.
Boy, 14, is rushed to hospital and his pet dog is killed by government 'CYANIDE bomb' https://t.co/xR1pLo7nCV pic.twitter.com/aGFoBpgXCc

— Daily Mail US (@DailyMail) March 18, 2017
While out walking close to their home, Canyon Mansfield and 3-year-old Labrador Casey came across a peculiar object on the ground. Curious as to what it was, Mansfield went to pick it up, and the spring-loaded bomb went off.
Frightened and covered in a foreign orange powder, Mansfield was knocked back, and Casey laid nearly lifeless on the ground. The teen watched helplessly as the dog's eyes became glossy and he started to have a seizure. Casey died shortly after.
The Bannock County Sheriff's Office stated that the M-44 device, commonly known as a "cyanide bomb," was placed by the U.S. Department of Agriculture (USDA) Wildlife Services to kill coyotes in the area. Such devices fire cyanide powder into an animal's mouth when the baited or scented capsule holder is tugged on.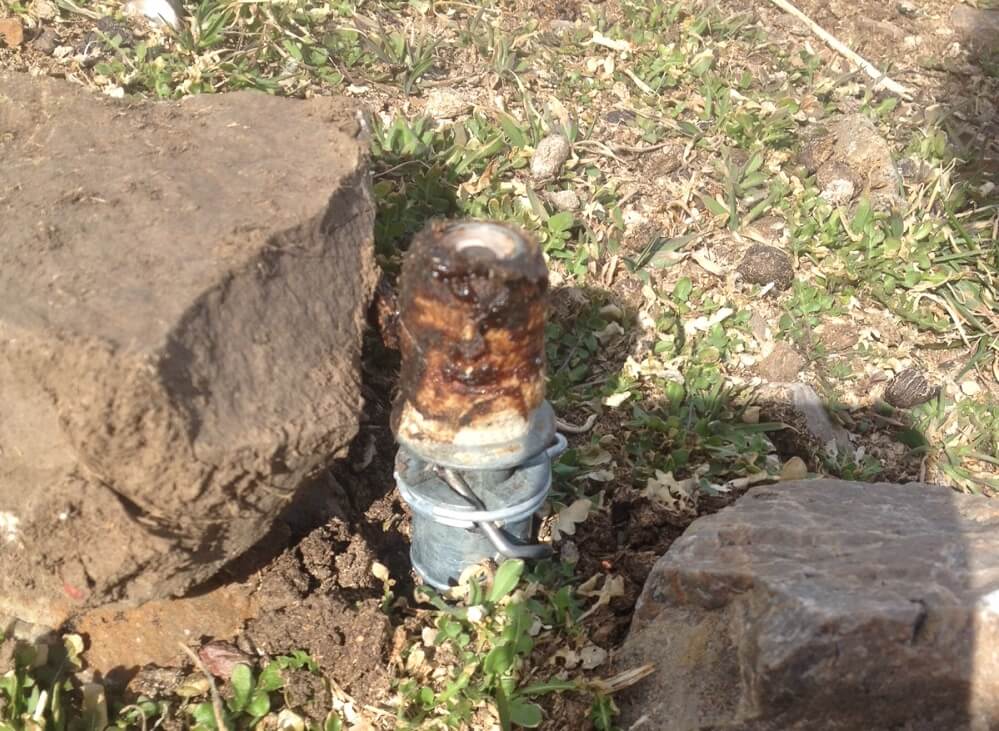 Bannock County Sheriff's Office
Sheriff Lorin Nielsen stated that Mansfield was lucky to escape with only minor injuries. But Casey's passing has had a profound emotional impact on the entire family, and the sight of his horrific death is forever burned into the teen's memory.
We cause our wild neighbors far more trouble than they cause us.
For roughly a century, USDA Wildlife Services has killed millions of wild animals a year, in addition to maiming, poisoning, and otherwise abusing numerous animal companions. It's no surprise that this organization would use chemical warfare to kill coyotes.
According to Predator Defense, between 2003 and 2014, the USDA killed more than 166,000 animals with cyanide bombs, including 930 dogs. The group notes that these numbers could be even higher as many deaths go unreported.
Slaughtering animals to remove them from an area is entirely ineffective. Others will simply move in to fill the void.
Coyotes live near towns and cities because humans have urbanized their habitat and forced them out. If people are concerned about coyotes in their neighborhoods, they should take basic precautions such as keeping their animal companions inside and removing any garbage that an animal could view as an easy meal.
What You Can Do
Hysteria around coyotes has spread across the country, and right now, officials in Tega Cay, South Carolina, have apparently decided to trap and kill coyotes in a misguided attempt to control species numbers.
A contractor hired by the city reportedly has set steel-jaw traps outside coyote dens, and victims will be killed on site. Help end this.