PETA is urging Teen Mom 2 star Jenelle Evans to do the right thing and allow her dogs to be placed in a better home, following a barrage of complaints about disturbing scenes of abuse and neglect in the show's latest episode.
Jenelle is shown screaming and swearing at dogs Jax and Moogan, who are apparently kept locked in small cages in a garage most of the time, deprived of the exercise and attention that they desperately need. After Moogan escapes from his cage and relieves himself on the floor, Jenelle screams and swears at him, drags him across the floor by his collar, threatens to get rid of him, and locks him back in the cage. Later, both dogs are shown cowering in fear, crammed into the same tiny cage—which is so small that they can't even stand up or turn around. After trying unsuccessfully to force Jax into a different tiny crate, Jenelle screams at the dogs and turns both of them loose outdoors, apparently hoping that they won't come back.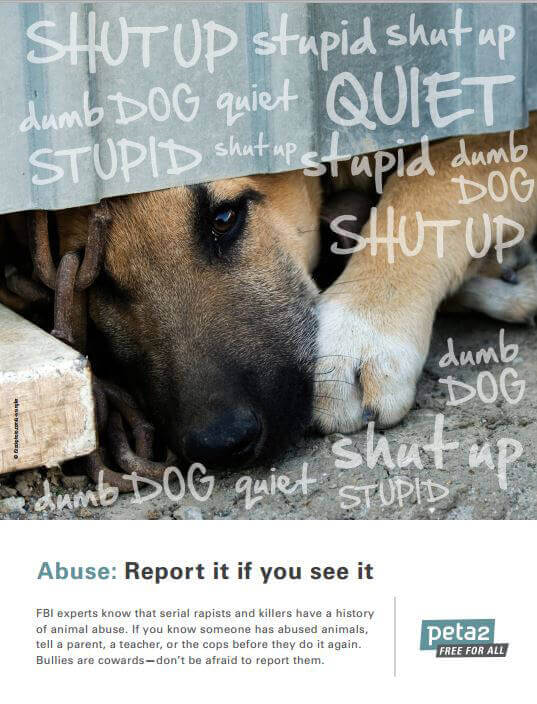 dog photo © iStock.com/a-wrangler
PETA's letter to Jenelle points out that dogs suffer immensely when they're caged for hours at a time just because it's "convenient" for their guardians. As we explain in the letter, "[D]ogs are not toys or amusements or possessions just to have around. They are highly social pack animals, who crave the company of people and other dogs. They deserve to be taken for long walks, allowed to play in the park, and treated as valued family members, not inconveniences in a busy life."
Let's all commit to giving our own canine family members the best life possible by keeping them indoors, taking them for lots of long walks, always speaking to them gently, and never chaining or crating them.