Blackfish, a critically acclaimed documentary by Gabriela Cowperthwaite, is SeaWorld's worst nightmare. The documentary focuses on a captive orca, Tilikum, who was torn away from his family when he was just 2 years old and, out of frustration caused by 20 years of intense confinement, isolation, and lack of emotional and intellectual stimulation, has killed three humans.
It shouldn't come as much of a surprise then that SeaWorld's attendance is down. And this photo is the proof. A PETA Files reader alerted us to a photo from a former SeaWorld pass holder who was so disturbed by the film that he cut up his season pass and declared that he would never visit the park again.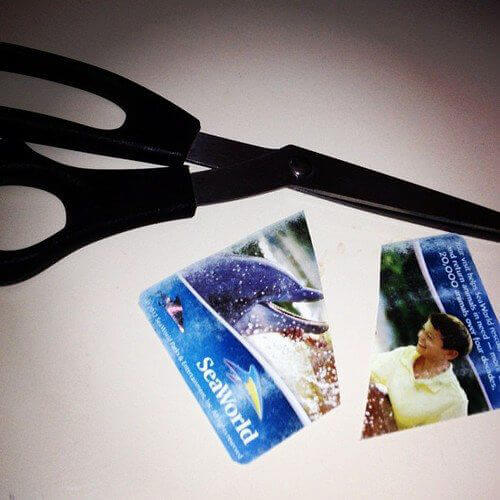 You can help animals imprisoned by SeaWorld, too. If you or someone you know has a SeaWorld pass, cut it up and share the photo with others—help spread the word. Check out SeaWorldOfHurt.com to learn more about the orcas suffering at the hands of SeaWorld.