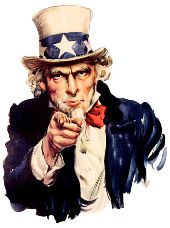 Talk about a cheesy marketing ploy. Sunday's New York Times reveals that the U.S. Department of Agriculture (USDA), which has long had the paradoxical job of both policing and promoting animal agriculture, runs a multi-million-dollar dairy marketing company with the blandly sinister name Dairy Management Inc.
With an annual budget of nearly $140 million, Dairy Management's stock in trade is the same ingredient that other (less generously funded) arms of the USDA are warning people against: high-fat cheese.
One Dairy Management "success" story is Domino's Pizza. Dairy Management helped the chain develop a new line of pizzas with 40 percent more cheese. The $12 million campaign to promote the new pizza has been a big success (just try to watch an hour or two of prime-time TV without seeing one of the ads)—for Domino's bottom line, that is, not for customers' arteries. Just one slice of the new pizza contains up to two-thirds of the maximum recommended daily limit of saturated fat.
Dairy Management was also the driving force behind those once-ubiquitous dairy ads that claimed that eating more dairy products can help you lose weight. When the sketchy science behind this claim began to unravel (research that was partly funded by Dairy Management), the industry was forced to scrap the ads.
Thanks in part to Dairy Management's marketing campaigns, Americans now eat an average of 33 pounds of cheese per year—nearly triple the 1970 rate. Cheese has become the largest source of saturated fat in Americans' diets.
It gives a new meaning to the term "bloated bureaucracy," doesn't it? Speaking of which: When fiscal conservatives start looking for a place to cut government spending, may we suggest, ahem, cutting the cheese?
Written by Alisa Mullins