In a complaint filed today, PETA is calling on the U.S. Department of Agriculture (USDA) to investigate the University of California–Davis and the affiliated California National Primate Research Center for numerous animal welfare violations.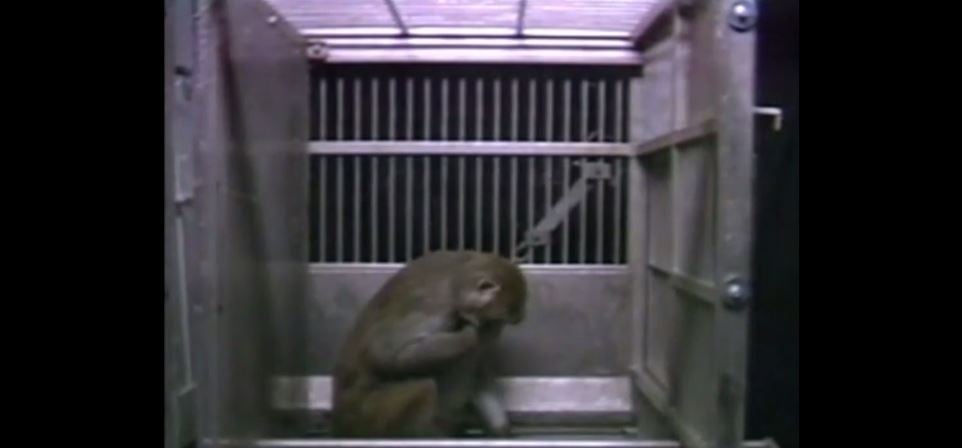 PETA obtained federal documents that reveal rampant abuse and neglect of animals in laboratories at UC-Davis—including six serious incidents that appear to violate the federal Animal Welfare Act, which stipulates minimal welfare standards for animals in laboratories. Those violations indicate profound inattention or incompetence of staff in the school's laboratories. Each incident resulted in serious injury to or the death of the animals.
Serious incidents of animal suffering in UC-Davis laboratories include the following:
Staff moved the wrong rhesus macaque from the hospital to an outdoor enclosure, where other monkeys attacked her so severely that she required veterinary attention.
Staff failed to restrain a rabbit properly during a procedure. The animal fell to the floor, breaking his leg. He subsequently was killed, and staff failed to report the incident promptly to authorities.
Staff failing to protect infant macaques from the dye that was used to mark their mothers. Several infants got the dye in their mouths and eyes while trying to cling to and nurse from their mothers. The infants' mouths and throats swelled up and they died.
Staff operated on a severely underweight monkey, who subsequently was killed.
Staff injected 54 titi monkeys with a vaccine that was inappropriate for their species, causing them to develop lesions on their skin and leaving them so sick and debilitated that they had difficulty moving. Three monkeys developed such severe complications that they had to be euthanized.
An infant rhesus macaque's finger getting lodged in a broken perch bar. She died of ensuing heat stress.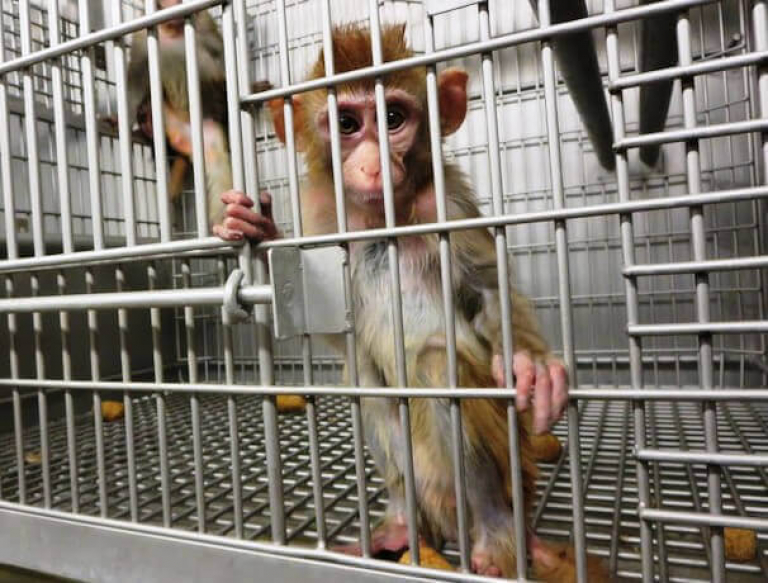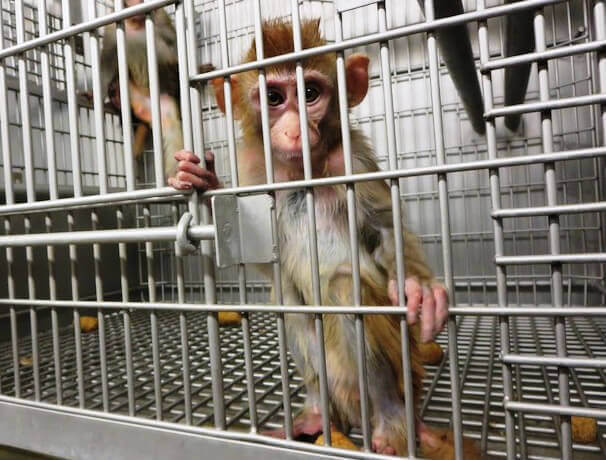 In 2020, UC-Davis locked away 3,607 primates in its facilities and experimented on 1,428 primates and 206 rabbits, according to its annual report. The USDA must hold the school accountable for its failure to do the bare minimum for the animals imprisoned in its facilities.
What You Can Do for Primates in Labs
Please take a minute to urge Congress to stop wasting tax dollars by funding pointless and cruel experiments on animals at the national primate research centers, including the one at UC-Davis.