The just-released U.S. Department of Agriculture food guide, "MyPlate," turns the old food pyramid on its meaty, fatty head and replaces it with a dish loaded with fruits, veggies, and grains. Meat has been replaced with "protein," which includes beans, nuts, and seeds, and milk has been booted to the side, with soy milk suggested as an option.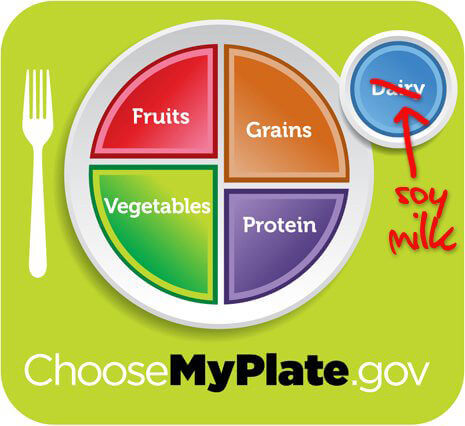 "We know that there are significant health benefits from consuming more fruits and vegetables, and that's an opportunity for us to sort of move away from some of the meals that we've been preparing in the past," said Agriculture Secretary Tom Vilsack. "It doesn't take a lot [of effort] to [fill] your plate with half fruits and vegetables." And vegetarians enjoy lower risks of cancer, heart disease, diabetes, and obesity than meat-eaters do, according to the American Dietetic Association.
Finally—some government nutrition guidelines that are easy to swallow! Learn more about filling your plate with healthy veggies by ordering a free PETA vegetarian/vegan starter kit.

Written by Michelle Sherrow