Minnesota has its MPR Raccoon—now meet Virginia's Tarzan Cat.
https://www.facebook.com/official.peta/videos/vb.5647744585/10156634152409586/?type=2&theater
Tarzan's arboreal misadventure began when his owner moved away and abandoned the handsome black-and-white cat to fend for himself in an apartment complex in Hampton, Virginia. A concerned neighbor—not believing that the owner had no intention of coming back for the friendly young feline—had tried contacting the woman multiple times but to no avail.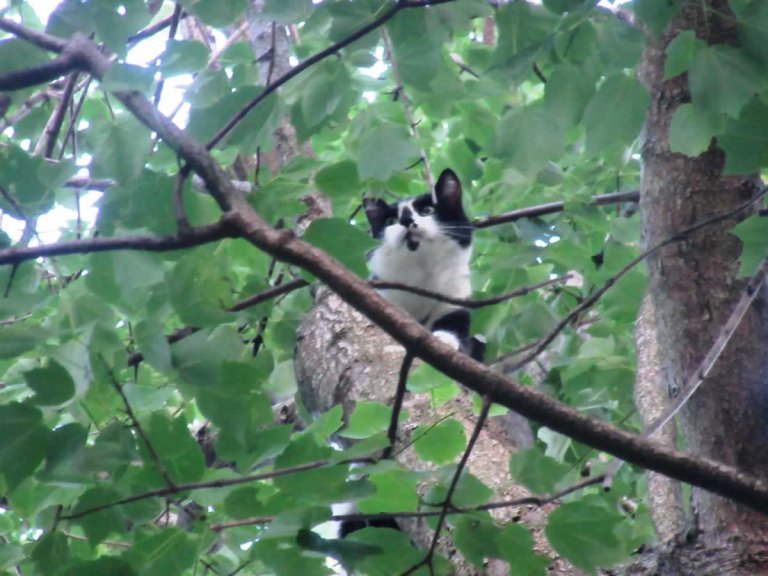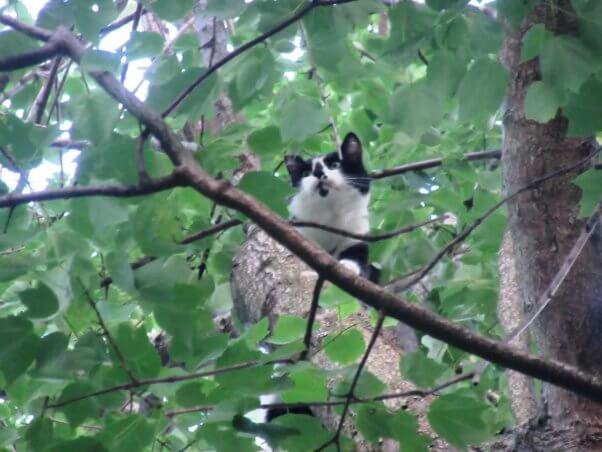 When Tarzan bolted 50 feet up a tree and was trapped there for several days, the neighbor called animal control and the fire department, which suggested that she leave food at the bottom of the tree to try to lure him down. But Tarzan was too afraid to budge from his leafy perch, so she called PETA.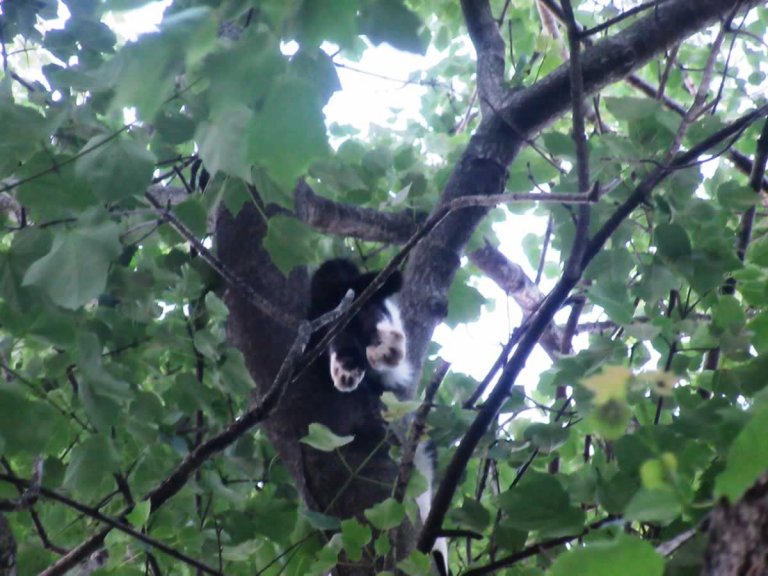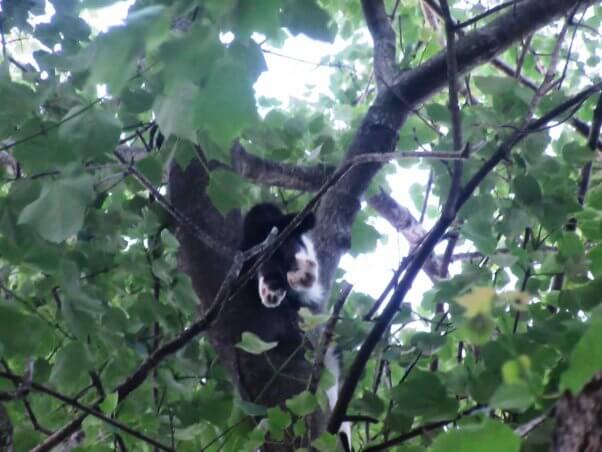 PETA fieldworkers searched until they found a tree-climbing service willing to come out on a Saturday night and meet them at the apartment complex, but after that, the rescue mission went awry. Little did they know it, but when the chips are down, Tarzan, like MPR Raccoon, has a tendency to look up—and keep looking up.
All went well at first: The tree climber easily scaled the tree, scooped up Tarzan, and put him into a carrier. But with his hands full, he failed to latch the door securely, and upon returning to the ground, Tarzan managed to jimmy it open and take off running, with the PETA fieldworkers in hot pursuit. They could only watch helplessly as he scampered up a second tree.
Not to worry: The tree climber started a second ascent. But before he could reach Tarzan, everyone watched in horror as the cat lost his footing and plummeted 50 feet. Barely missing a step, he hit the ground running and, to the onlookers' disbelief, climbed a third tree.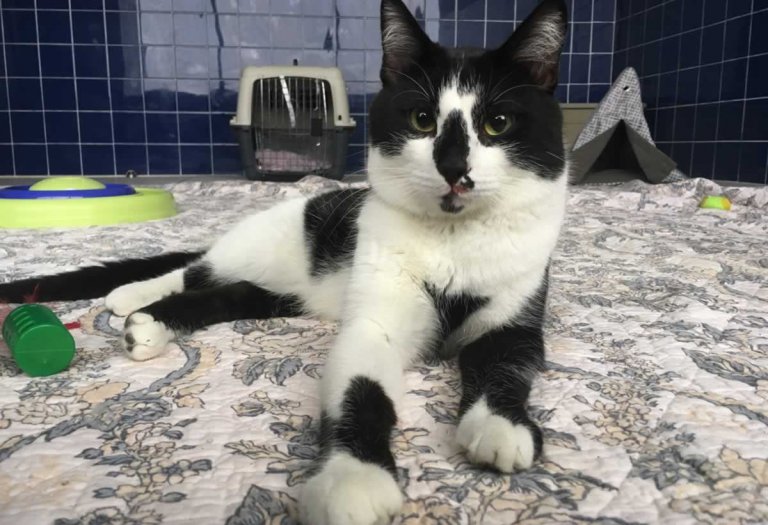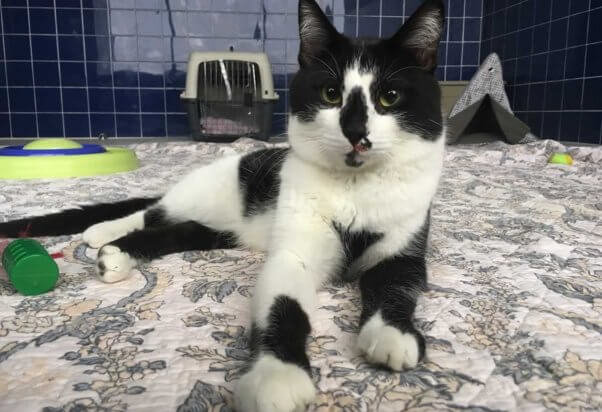 This time, the undaunted tree climber was able to capture Tarzan without incident, and the fieldworkers rushed him to an emergency veterinary clinic, sure that he must have sustained a serious injury from that precipitous fall. Miraculously, he'd only incurred a bloody nose and an abrasion on his upper lip. Perhaps he truly is part colobus monkey, as he apparently believes!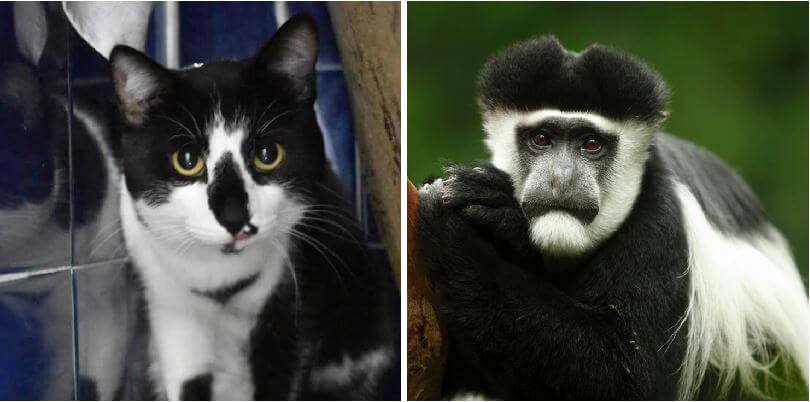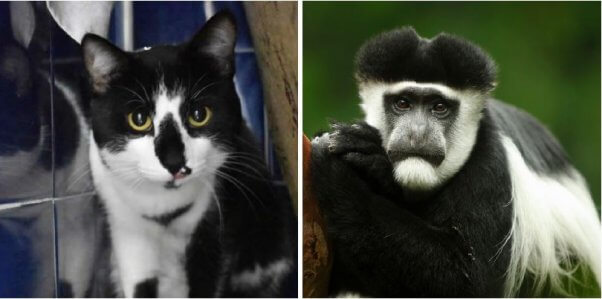 Colobus monkey photo © iStock.com/CraigRJD
After several days of treatment with a topical antibiotic, Tarzan's wound is barely visible. He's feeling so much better that he even butts his healing nose against visitors' hands to invite them to pet his head and scratch his tummy, purring with such enthusiasm that his whole body vibrates.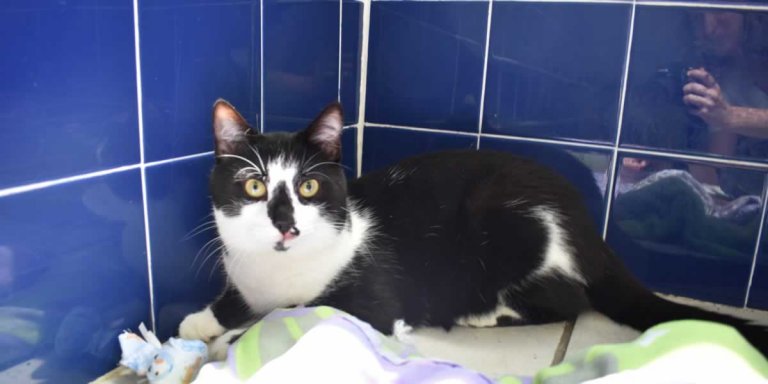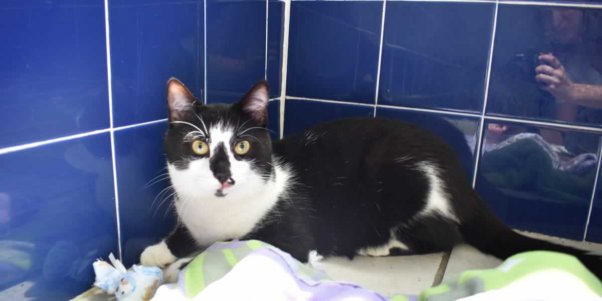 Have you gone bananas over this swinging cat? Drop us a vine, er, line at [email protected] to find out how you can bring Tarzan home to your urban jungle compound.