All over the world, chicks in the meat and egg industries experience suffering and misery from the day they hatch.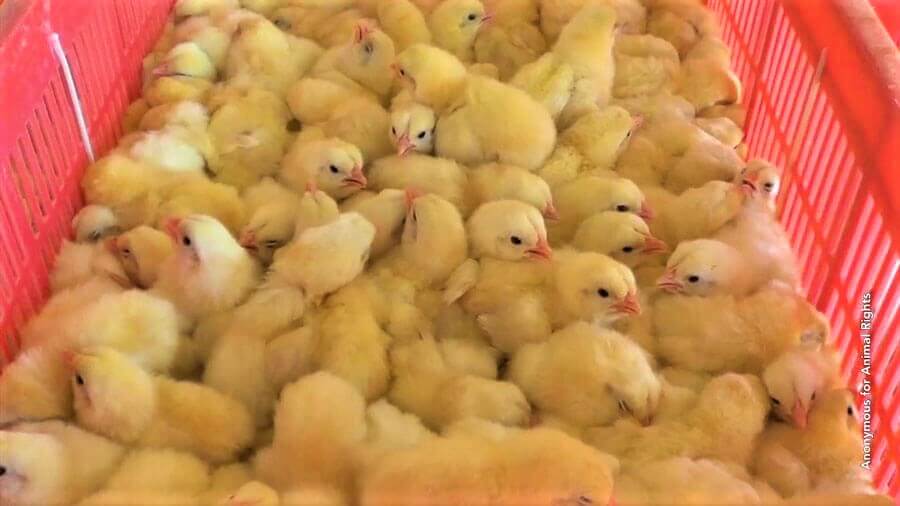 Anonymous for Animal Rights
This is exactly what a PETA India exposé of the Indian chicken industry revealed. Eyewitness accounts show that chicks endure the same types of shocking abuse as those hatched in the U.S.—and then some.
Male, sick, or deformed chicks are considered worthless to the egg industry. Chicks born into the meat industry are also graded and killed if they're not likely to produce a profit. There's no shortage of horrific ways that these birds are killed. Sometimes, they're thrown into open flames.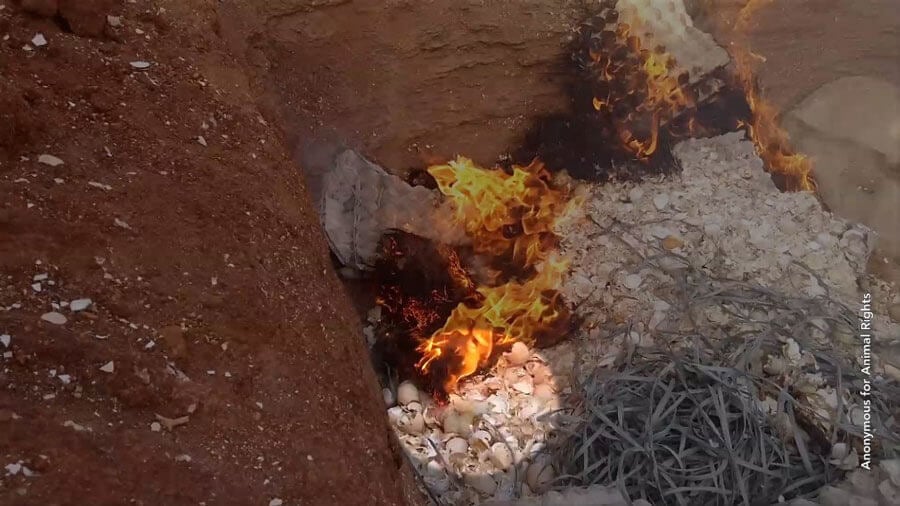 Or they're downed by the hundreds in huge bins. These babies desperately tried to keep their heads above water for a half-hour before they died.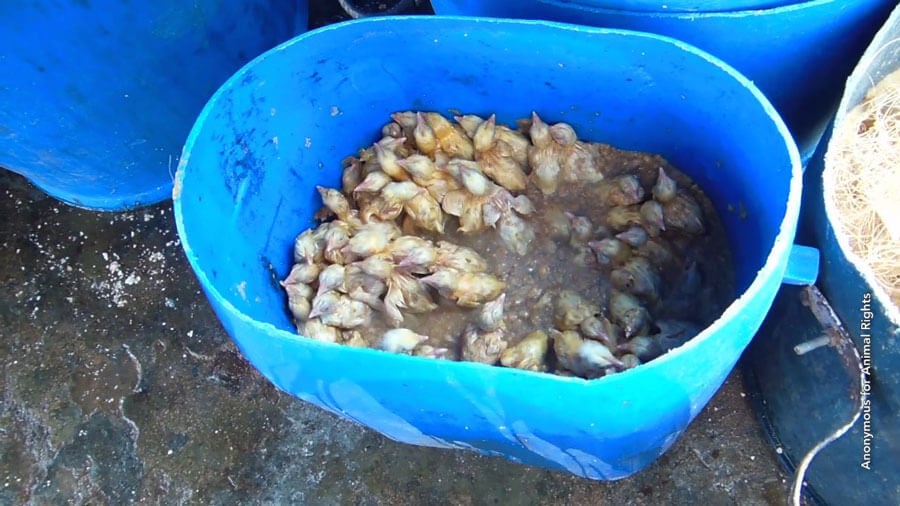 They're also crushed and suffocated under the weight of other helpless, scared chicks.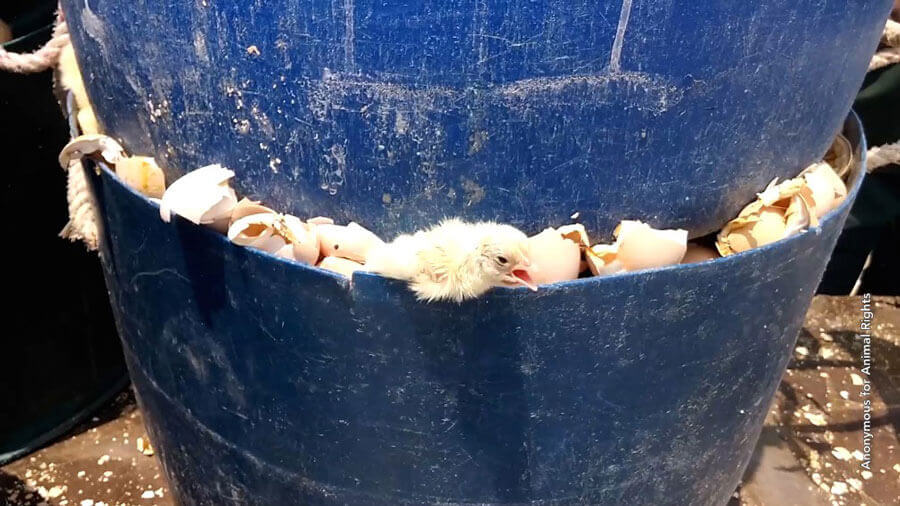 Workers thought so little of these chick's lives, they walked on them and smashed them for fish food.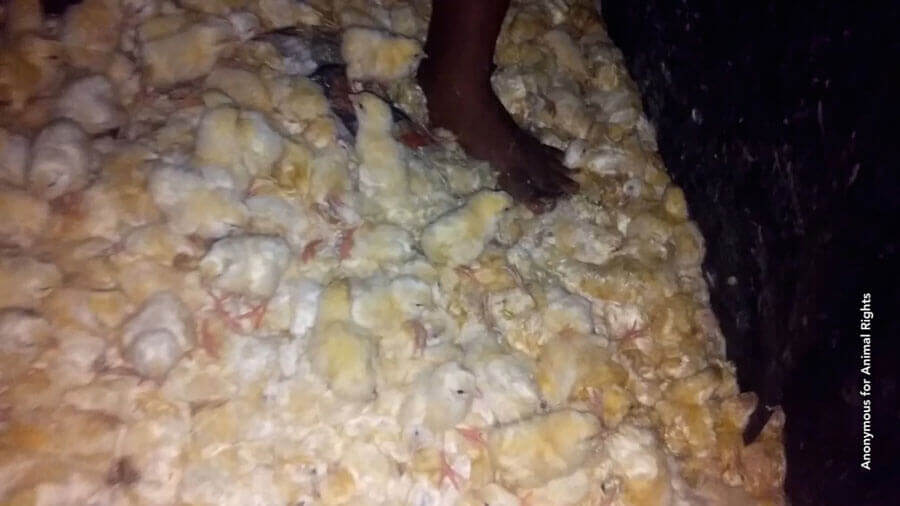 And just like in the U.S., many are tossed into a huge grinder, where their bodies are pulverized into dust.
Chicks Chosen to 'Live' Are Tortured, Too
As in the U.S., a portion of the beaks of chicks destined for the egg industry in India is cut off with a searing-hot blade without any pain relief. This is called "debeaking," and it's intended to prevent the animals from pecking each other out of the frustration caused by their intense confinement. Many birds defecate in distress during this procedure and cry out in fear and pain. Many also die of shock from the trauma, and some die of starvation because it hurts too much to eat.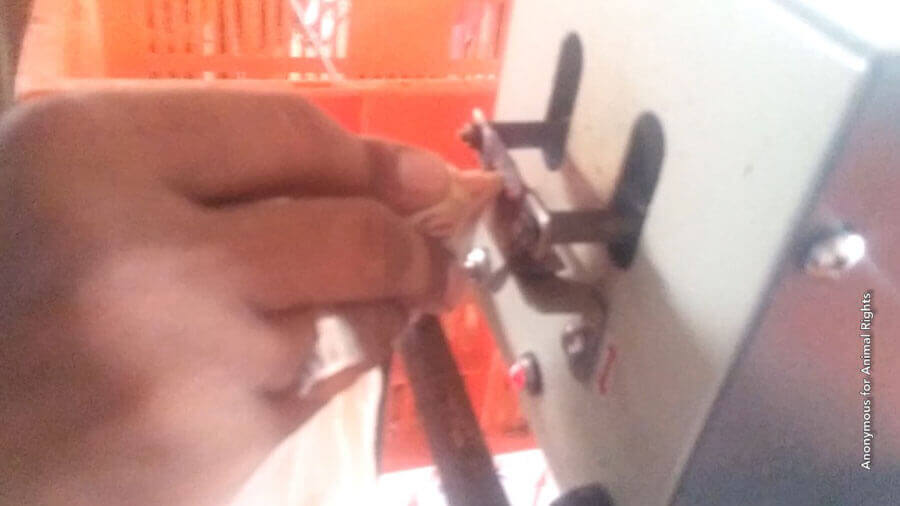 Help Stop These Mutilations and Excruciating Deaths
Take action to help chicks by demanding government regulations in facilities like these.
The best way to help spare chicks suffering and a violent death is to avoid supporting industries that treat them like nothing more than garbage.