As we've seen time and time again, chickens suffer immensely in the meat and egg industries. But a PETA eyewitness has revealed that their suffering often begins from their very first moment of life.
Chicks who didn't hatch on schedule were referred to as "late hatchers." They were left all alone, deprived of the warmth and comfort of their mothers.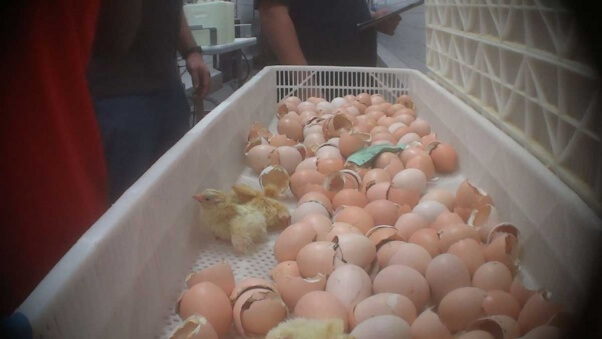 Some were left to die in barren plastic crates.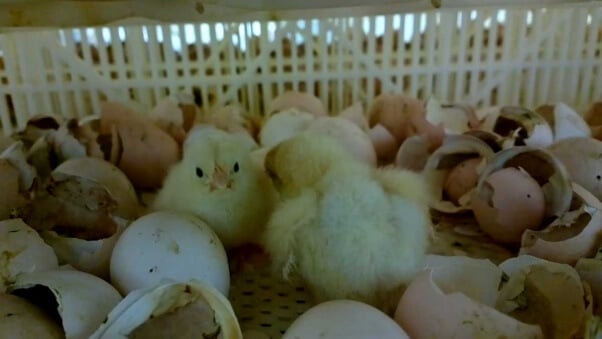 Many were too weak to stand or even hold their heads up. Some were found near the bodies of other chicks who didn't survive.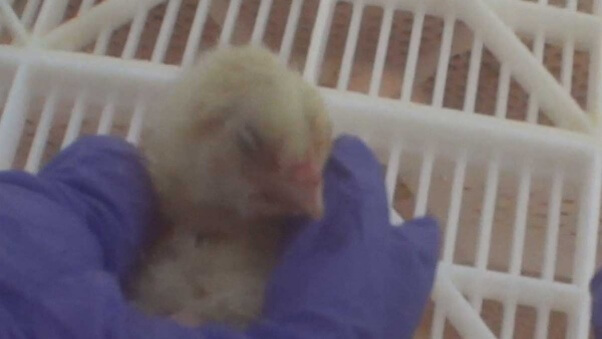 The lucky ones never even hatched, because what would have come next is beyond your worst nightmare. These unwanted chicks, often no more than a few hours old, were dumped into a macerator, where they were ground up alive.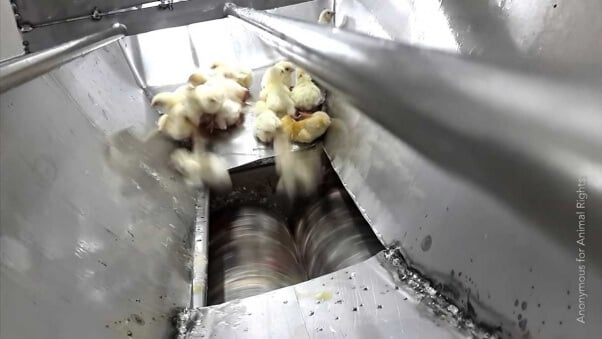 But what else can you expect from an industry that makes money from raising, slaughtering, and dismembering animals? If you want to help put an end to this suffering, pledge to go vegan today.