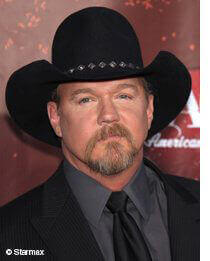 Proud papa of a puppy's superhero
If you fled your burning house only to discover that your dogs were still inside, would you go back in after them? If you're country music superstar Trace Adkins' daughter Brianna, you would. The 9-year-old was home with her two sisters and their nanny when a faulty power strip caused their Brentwood, Tennessee, home to catch fire. After everyone had fled the burning building, Brianna realized that the family's two young dogs were still inside. Knowing that the distraught youngster wasn't going to be deterred, a neighbor accompanied Brianna into the house to rescue the dogs. The house ultimately burned to the ground.
Brianna, we tip our 10-gallon hats to you and your brave neighbor. A PETA Compassionate Action Award is winging its way to you both, along with some yummy vegan chocolates.

Written by Alisa Mullins