The infamous Tiger Truck Stop—where a tiger named Tony suffered inside a cramped, barren cage on hard concrete for nearly 17 years until his death—has finally done away with using and abusing animals as cheap novelties!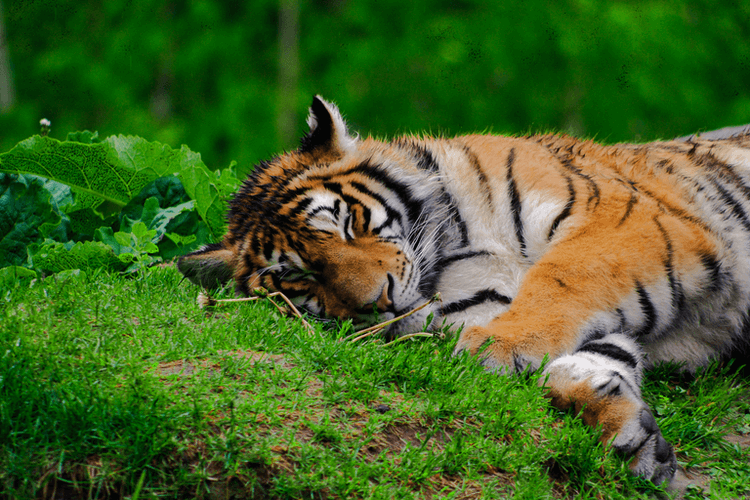 Tony, an endangered Siberian tiger, was euthanized because of failing health in 2017. After his death, the Grosse Tête, Louisiana, truck stop acquired a camel named Caspar, a mini horse, goats, two coatimundis, and a red kangaroo.
However, new leadership stepped in to relocate all the remaining animals, reportedly demolish the cages, and convert the area into a gravel parking lot. It's a proper end to such a sideshow nightmare.
Patrons would tease and taunt the suffering animals while the truck stop raked in money.
For decades, the Tiger Truck Stop confined and bred exotic animals and used them as roadside attractions. We fought to free them for just as long. PETA, our friends at the Animal Legal Defense Fund (ALDF), and countless other animal advocates worked to get Tony moved to a reputable sanctuary for years.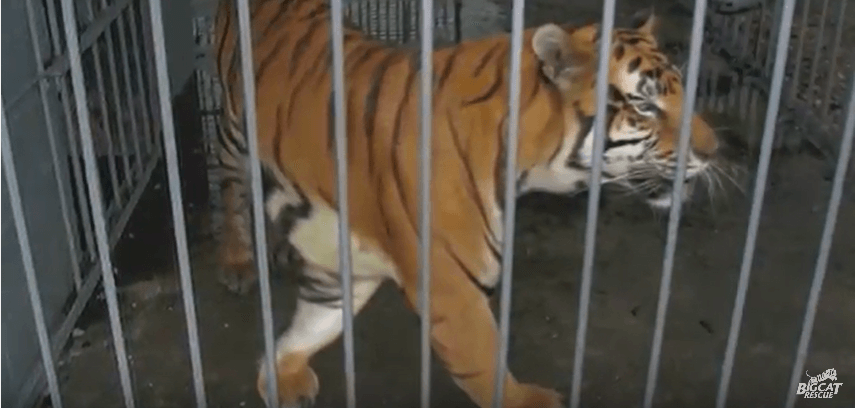 © Big Cat Rescue
PETA lodged complaints with the U.S. Department of Agriculture, offered to cover all costs of sending Tony to a reputable sanctuary, and stood behind the ALDF's lawsuits in his behalf.
Tony often paced back and forth as humans gawked at him. For 17 years, noxious fumes and loud noises compromised his welfare. Most of his life took place inside that small jail cell. He never got the chance to swim, climb, or choose a mate. He died as a roadside spectacle.
After Tony's death, the gas station's previous owner, Michael Sandlin, said that he planned to have him "stuffed, mounted and displayed."
Last year, a story about the truck stop briefly went viral after news broke that a woman—who had sneaked into an enclosure to retrieve her dog—bit Casper the camel's testicles in an attempt to escape from the animal, who felt threatened.
"The camel did nothing wrong": Woman bites creature "in his private area" after it sits on her at truck stop zoo https://t.co/ZwUl8FRKqS

— The Washington Post (@washingtonpost) September 23, 2019
Police cited the woman and her husband for allowing their dog to run at large and for criminal trespassing—but we all know that the real outrage is that a camel was being forced to live at a gas station in the first place.
In Tony's Memory, We Must Ban the Ownership of Big Cats Immediately
Urge your representatives to support the Big Cat Public Safety Act, which would end private ownership of exotic cats. Not only will this legislation help countless neglected animals languishing inside enclosures, on chains, and at roadside zoos across the country, it will also safeguard communities from potential escapes and attacks.