"I am opposed to the idea of killing animals for fun and killing a grizzly so that a single person can display [him or her] as a rug in their den or as a stuffed animal, for display," says wildlife photographer and advocate Tom Mangelsen. Mangelsen landed one of 10 licenses to hunt grizzly bears in Wyoming's recent lottery. He plans to get in as many great shots as he can—with his camera.
He was one of many animal advocates who entered the lottery with the intention of keeping the licenses away from people who would harm and kill animals. His friend primatologist Dr. Jane Goodall was another.
Jane Goodall on Tom Mangelsen: He's taught me so much about the Platte River… how he started off as a hunter because that's what one did… how he realized he loved these creatures much too much, he couldn't go on being a hunter. And so he hunts with his camera. #60Minutes pic.twitter.com/NvRwVNFu0P

— Brandon Brown (@ImBrandonBrown) May 6, 2018
"That isn't honoring these magnificent creatures," he said, "it is defiling them. We as a society don't need to do this .… Grizzlies are sentient beings, highly intelligent, emotional animals that can feel pain, no different from your pet dog."
Tom Mangelsen's muse is a 22-year-old grizzly bear. She is known by the research number 399. Today, less than 2K grizzlies remain in the lower 48, and for more than a decade, Mangelsen has chronicled every facet of 399's life. pic.twitter.com/ckbzGEnhw7

— 60 Minutes (@60Minutes) May 6, 2018
Trophy hunting of grizzlies has been illegal in the area since 1975, when bears in the Greater Yellowstone Ecosystem were listed as threatened and given protection under the Endangered Species Act. But the U.S. Fish and Wildlife Service (FWS) delisted them in 2017, claiming that the species had recovered. An intense public outcry followed, and hundreds of thousands of people submitted comments to the FWS pointing out the numerous threats to bear populations, including the critical loss of the animals' food supply. They urged the agency not to strip bears of their protection and expose them to trophy hunters.
The Wyoming Game and Fish Commission (composed primarily of people who benefit financially from hunting) promptly voted to hold a bear hunt. Animal-advocacy groups and Native American tribes just as promptly rushed to file lawsuits to stop it.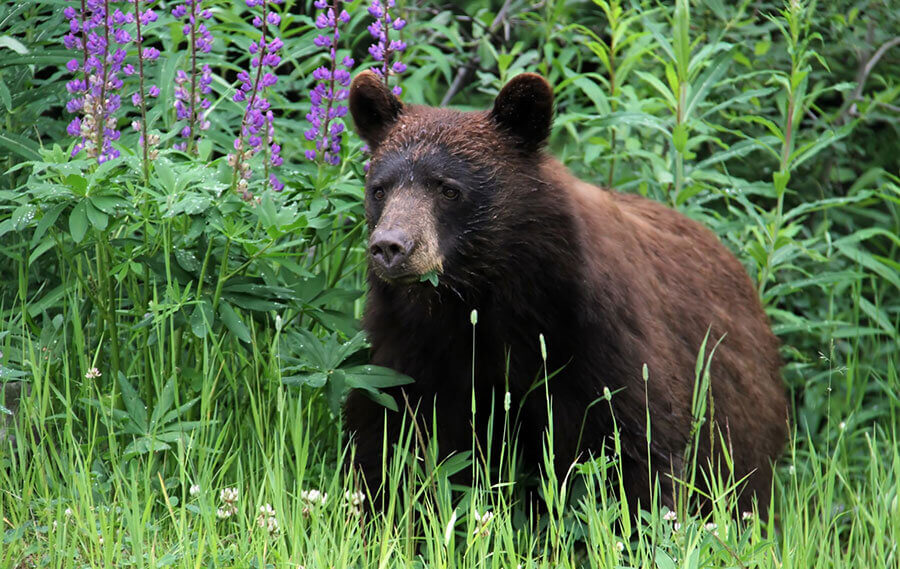 As a result of those lawsuits, a federal district judge in Montana has twice delayed the hunt, citing "serious questions" as to whether the government acted lawfully in stripping the bears' protection.
Mangelsen hopes that the legal action will be successful and that he won't have a chance to use his hunting license to save bears from slaughter.
You can help by demanding that UPS stop shipping hunters' "trophies" for them.