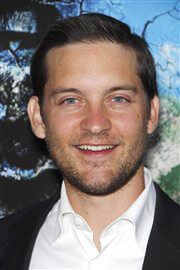 © StarmaxInc
Sexiest Vegetarian alum Tobey Maguire made no bones about not wanting to sit on cow skin.
While filming The Great Gatsby in Australia, Tobey was a great envoy for animals, asking Bazmark Films to return the Mercedes-Benz it had loaned him for his stay and have the leather upholstery replaced with vinyl. The studio complied because, well, he's right about the cruelty of leather, and you don't mess with Spider-Man.
The vegan version of Nick Carraway has us carried away with his unfaltering advocacy for animals.
Written by Michelle Kretzer