After years of massive pressure from PETA and other activists—including hearing from more than 90,000 of our members and supporters worldwide—the Canadian department store chain Winners, which is owned by TJX Companies, is now fur-free!
Since 2001, PETA has been turning up the heat on TJX Companies—the parent company of TJ Maxx, Marshalls, HomeGoods, Winners, and others—with a fiery campaign. Over the last two decades, we and other animal rights activists haven't let up—using everything from passionate demonstrations to behind-the-scenes talks with company leadership to our many efforts on social media to call TJX out.
Thanks to Canadian activists, including Len Goldberg, Ashley Ollie, and Mary Chris-Staples for their instrumental help in achieving this victory with an on the ground campaign—consisting of daring disruptions, protests, in-store discussions with managers, phone blitzes that bombarded TJX with hundreds of calls, an e-mail campaign that saturated TJX with almost 10,000 emails, and social media memes shared thousands of times—this latest ban marks TJX Companies' transition to being 100% fur-free.
PETA has also released a number of investigative videos exposing fur-farm cruelty all around the globe, such as in China, where animals are often hung up by their legs or tail and sometimes even skinned alive, and recently in Russia, where screaming chinchillas are electrocuted and rabbits are bludgeoned and decapitated for their fur.
https://twitter.com/peta/status/1224514460536254465?s=20
Now that TJX Companies has arrived into the 21st century by banning fur products from all its 4,500 global locations, we can celebrate—but our work is not over yet.
TJX Companies still allows cruelly obtained angora to be sold at its stores in the U.S. and Canada.
Rabbits are gentle animals who live in groups and form bonds with one another. But on angora farms, workers have been observed stretching terrified rabbits across a board or hanging them from the ceiling before tearing out their hair and causing them to scream in pain. After multiple years of this torment, workers slit the animals' throats and sell their carcasses.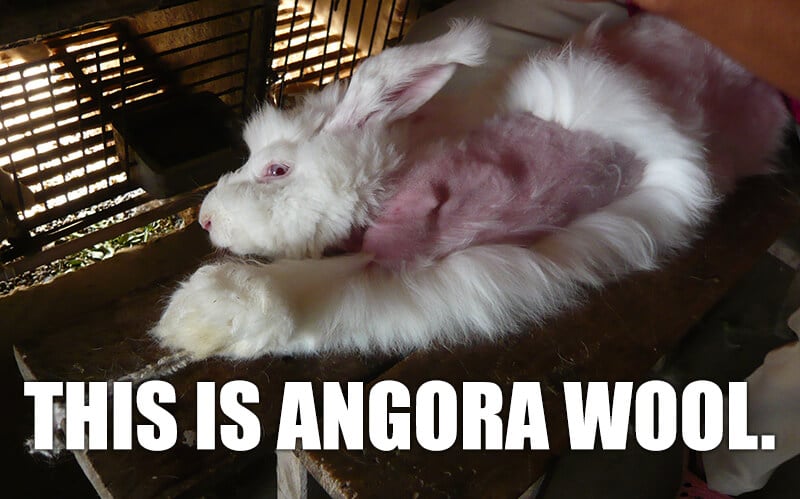 Please help end animal suffering right now by urging TJX Companies to stop supporting the cruel angora industry.