Everyone who neared Brooklyn's Barclays Center on Thursday night likely did a pirouette. A troupe of tiny ballerinas from the Cynthia King Dance Studio, dressed in their tutus, led more than 100 animal advocates in a protest against Ringling Bros. and Barnum & Bailey Circus on the circus's opening night.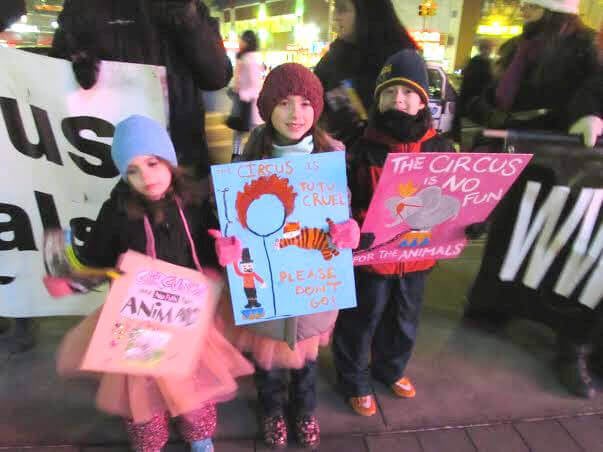 Photo by Cynthia King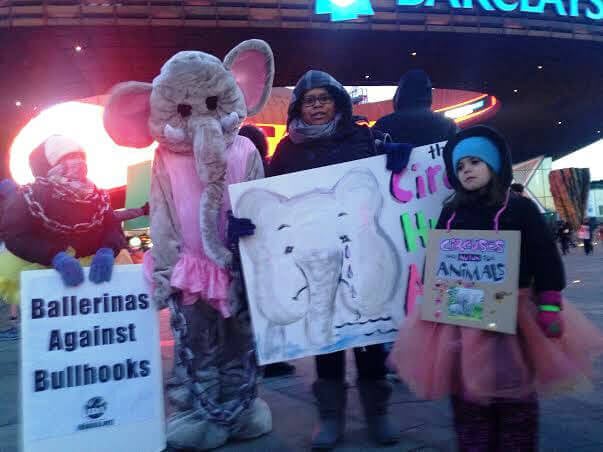 Photo by Cynthia King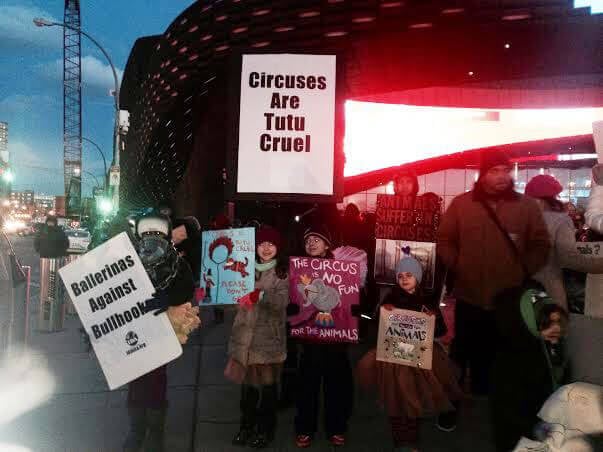 Photo by Cynthia King
The ballerinas carried signs that they had made themselves, some depicting sad elephants and others proclaiming, "The Circus Is Tutu Cruel." They led a massive crowd that included members of PETA; New Yorkers for Clean, Livable, and Safe Streets; Long Island Orchestrating for Nature; Friends of Animals United; and other groups to inform kids and parents that Ringling was recently caught denying veterinary care to three suffering elephants—and possibly leaving them locked in boxcars—for as long as four days at a time while on the road.
What You Can Do
Join the (graceful) movement: Tell the secretary of agriculture that it's time for Ringling to sing its swan song.