Remember Justice, the adolescent Lab–pit bull mix we recently told you about?
After barely a week in foster care, he already looks like a new dog.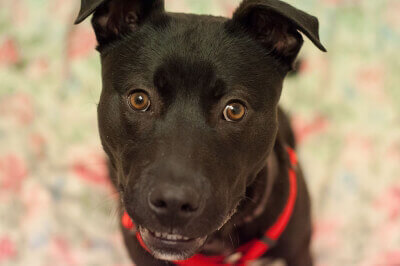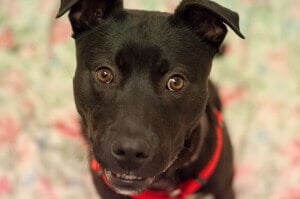 PETA fieldworkers rescued Justice last week after receiving a call from his distraught former owner, who had discovered with horror that the collar she had put on him two months earlier, when she gave him to her former neighbors, had never been replaced with a larger one and had become grotesquely embedded in the growing pup's neck.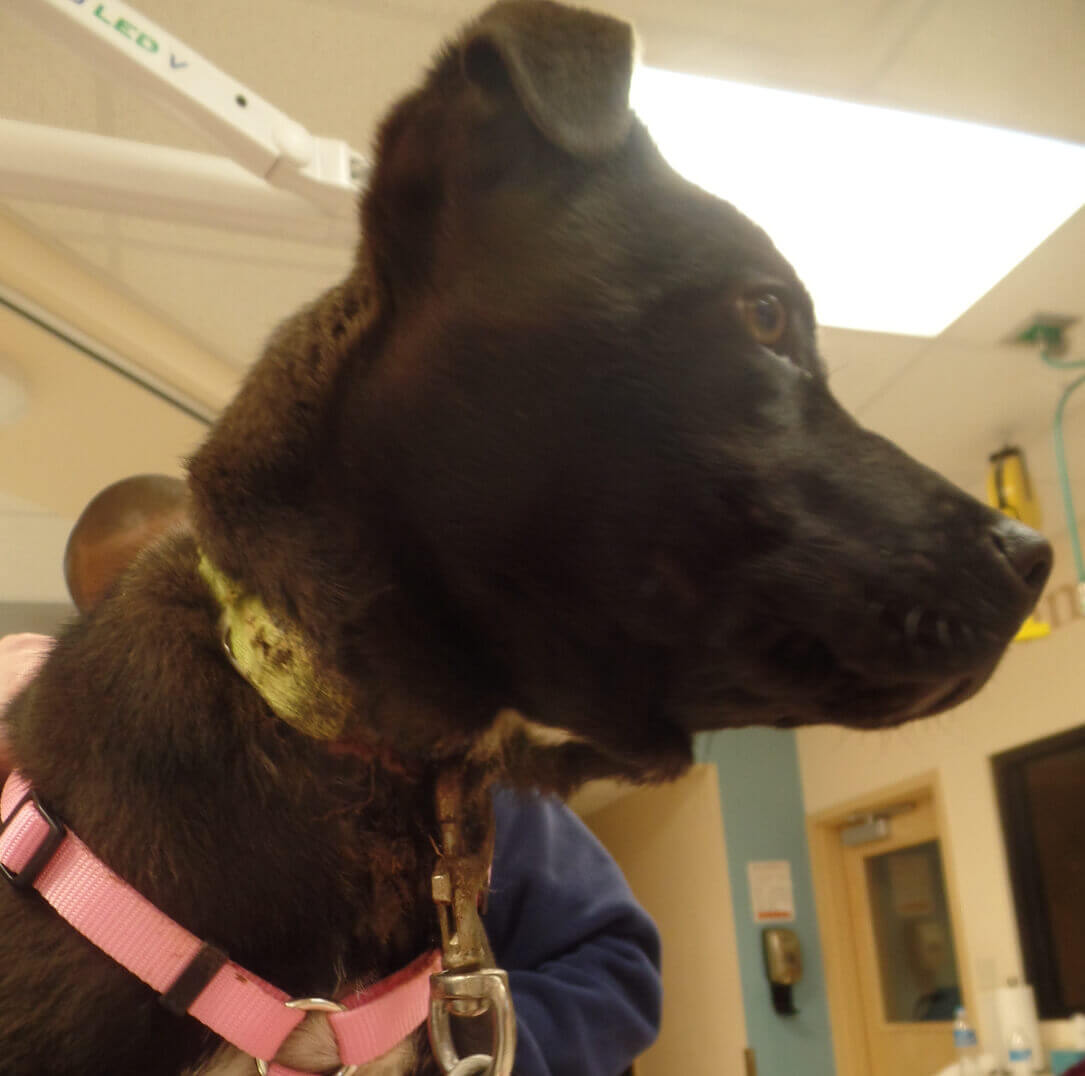 PETA fieldworkers drove two hours to pick up Justice and rushed him to an emergency veterinary clinic for treatment. After receiving some TLC and lots of love in his foster home, Justice is now blossoming.
Justice's foster dad reports that the 7-month-old puppy is a "giant goofball" and still very much a baby, despite his quickly increasing size: "He wants to climb in your lap and loves to cuddle." Justice is very playful and gets along well with both dogs and cats. "He would give [our cats] kisses if they would let him," says his foster dad. Justice is also reportedly a quick study who's fast learning the ropes from his canine foster sister, a fellow PETA rescue named Ellie.
If you're seeking a canine companion and live anywhere on the East Coast, e-mail [email protected] to find out more about tipping the scales in this cutie's favor.