PETA News on Tumblr
Don't miss a thing. Follow PETA on Tumblr. 
You'll never guess what one little thing shortens a woman's life span as much as if she had smoked 25,000 cigarettes.
You know about the zombie apocalypse: people attempting to eat each other. But did you know that people eating animals is also leading to something sinister: the water apocalypse? 
The U.S. military has revealed its powerful new canine service member—a robotic dog! Hopefully, this will save real military dogs from some of the more dangerous duties.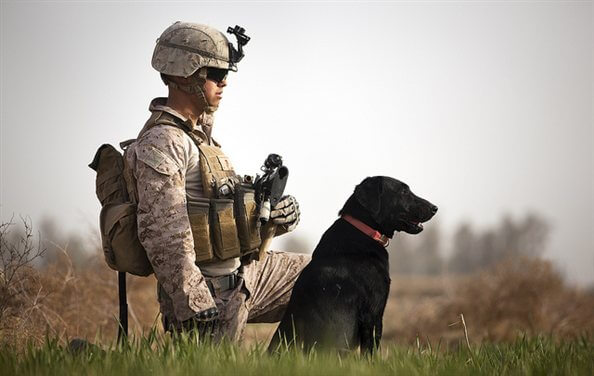 DVIDSHUB | cc by 2.0
And a British canine military hero is being honored with the highest award that an animal in the British military can receive for lifesaving devotion to duty. Theo is said to have detected more Taliban roadside bombs and weapons caches than any dog in Afghanistan to date.
Another hero dog gave his own life to pull his guardian out of the path of an oncoming train. If only people were as loyal to animals as they are to us.
But at least this man is: Check out the impressive cat tower that one guardian built to apologize to his cat for having to give him painful ear drops to treat an infection. 
New Action Alerts
Cats should be cherished, not tormented in laboratory experiments. Ask the National Institutes of Health to stop giving taxpayer money to the University of Wisconsin–Madison to conduct crude experiments in which cats have steel coils implanted in their eyes, holes drilled into their skulls, and electrodes implanted in their brains.
New Features
You can read more about the University of Wisconsin–Madison's cruel cat laboratories here.
Hip-hop artist and producer k-os always speaks up about things that matter, and he's showing everyone how to find their own voice for animals in his new PETA spot.