Update (November 4, 2022): VICTORY! Texas A&M University has confirmed that it will release the nine healthy golden retrievers it had transferred from its failed canine muscular dystrophy laboratory to the veterinary school!
This momentous news comes after PETA's hard-fought campaign that began with our shocking exposé of the school's deplorable laboratory. Our relentless pressure ended its cruel breeding of dogs to develop this crippling disease and led to the release of more than 50 dogs.
But we never gave up on these nine betrayed golden retrievers. We campaigned hard—and now the dogs will be in homes before the end of the year.
You can read more about our win for the nine dogs here.
---
Originally posted on November 10, 2021:
In response to complaints filed by PETA, the National Institutes of Health (NIH) and the U.S. Department of Agriculture (USDA) have launched investigations into Texas A&M University's treatment of sick golden retrievers and other dogs and into apparently false statements made by Peter Nghiem, the head of the school's canine muscular dystrophy (MD) laboratory.
Texas A&M Under Investigation
The USDA's investigation stems from PETA's complaints regarding the apparent lack of care for seven dogs, all of whom were afflicted with canine MD. Records from the facility show that they had serious symptoms that went untreated for months or years, including decreased appetite, vomiting, and weight loss.
One of the dogs, Lunes, was found dead in his kennel after months of deteriorating health. A 10-year-old dog named Ned left much of his food uneaten throughout 2020 and was finally euthanized. Smeared blood was found multiple times in the kennel of a dog named Ganondorf, but there are no records of diagnosis or treatment. Ganondorf later collapsed and died. Garen was euthanized at just 2 years old after suffering from a swollen tongue and weight loss, and Grinch vomited repeatedly before being euthanized.
All the dogs struggled to move, swallow, eat, and drink.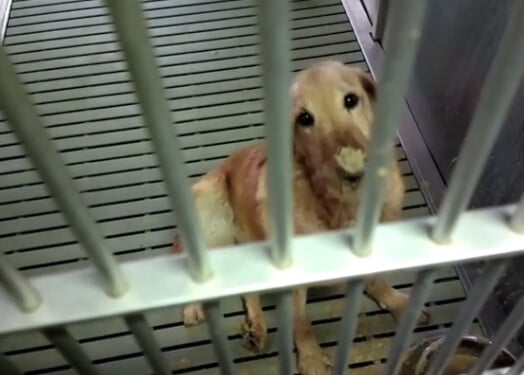 PETA's complaint to NIH involved nine healthy dogs who were transferred to another Texas A&M laboratory rather than being placed in homes—even though Nghiem publicly stated that healthy dogs are released for adoption when he's done with them. When NIH questioned Texas A&M officials, the university claimed that the dogs are available for adoption—but it's currently telling the public that the animals won't be available for two or more years.
"Texas A&M is shuffling healthy dogs between laboratories and simply watching as sick dogs get sicker. The laboratory is done for, and Texas A&M needs to admit it. PETA is ready to take all 19 dogs remaining and place them in good homes with real families."

—PETA Vice President Dr. Alka Chandna
Take Action for Dogs
The MD laboratory is all but done for—now Texas A&M needs to let the dogs go to real homes.
Urge the university's president to release all dogs bred in the MD laboratory for adoption: