Tropicana Field—the home stadium of Major League Baseball's Tampa Bay Rays—features a "touch tank" full of cownose rays abducted from the waters of Tampa Bay and held captive so that fans can poke and handle them. To make matters worse, balls can fly right into the tank since it's open on top. That's why PETA is urging the Rays to empty their dangerous tank and rehabilitate the rays so that they can be returned to their natural undersea environment.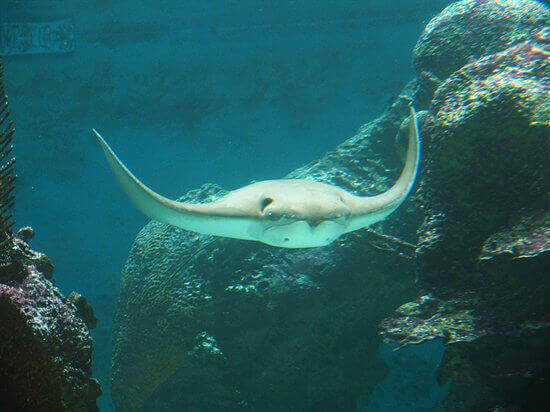 jbylund | cc by 2.0
Seeking a Ray of Hope
When PETA previously asked the team to remove the display, it replied that hitting a ball into the tank was virtually impossible. PETA's fears have since come to pass: A recent ball hit into the tank endangered its inhabitants.
Although the Rays scoffed at PETA's earlier request, the team was well aware of the risk to the animals: Its own website says that the team will donate $5,000 to charity for every ball hit into the tank!
Even without the threat of speeding baseballs, life in a touch tank is hazardous for rays since they require very specific conditions in order to live safely and comfortably. Almost all the rays in touch tanks at the Calgary Zoo and the Fresno Chaffee Zoo in California died, as did the majority of those at Illinois' Brookfield Zoo and the Smithsonian Institution's National Zoological Park. 
What You Can Do
Awesome aquatic animals such as rays deserve to swim freely in their rightful homes. Please stay away from aquariums, marine parks, and other attractions that consign them to lives of miserable captivity.