As we mentioned previously, PETA's Community Animal Project (CAP) fieldworkers are out and about in Norfolk and the surrounding communities, helping animals hurt or stranded by Hurricane Sandy. And it's not just dogs and cats who need help. Take, for example, this unfortunate pelican.
The exhausted fella was obviously worn out after being tossed around by the storm. A kind soul who spotted him called PETA, asking what kind of food she could give him, convinced that nobody would be able to get out to help the grounded bird since her street had become impassible.
Well, CAP doesn't know the meaning of the word "impassible." When local animal control representatives said that they weren't sure they'd be able to get out there, PETA's staffers drove through the gusty winds and heavy rains to get this big guy and transport him to the Virginia Beach SPCA. Our good friends there will give him the needed rehab so that he can be released once the coast is clear.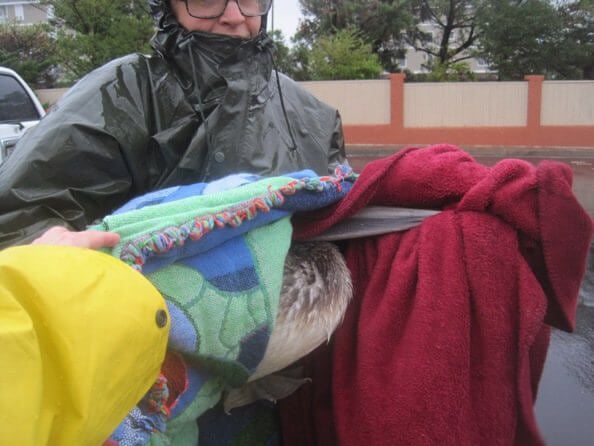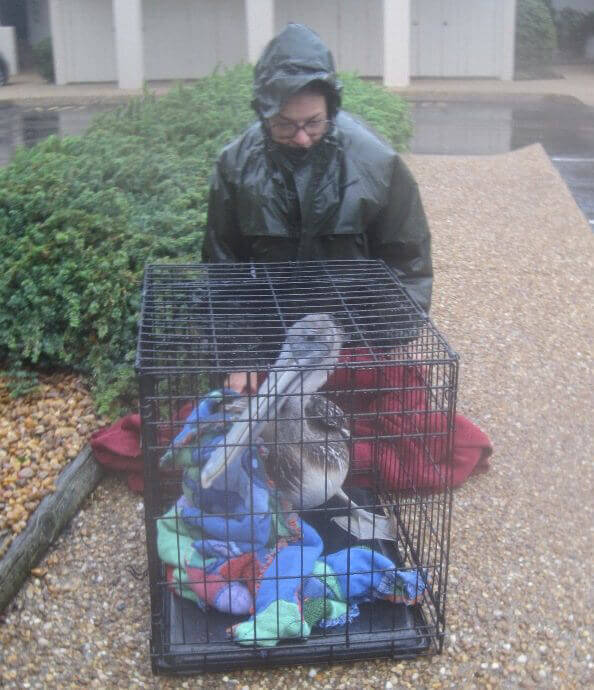 Stay tuned for more news from the front lines. And to help keep PETA's work for animals afloat, make a donation today.