PETA has recently been informing stock-image agencies of the way in which inappropriate images of apes and monkeys in the media cause immense suffering to animals, harm conservation efforts, and bolster the illegal wildlife trade. As a result, many of the top agencies are changing their policies regarding what kinds of images of primates they'll offer in their online collections.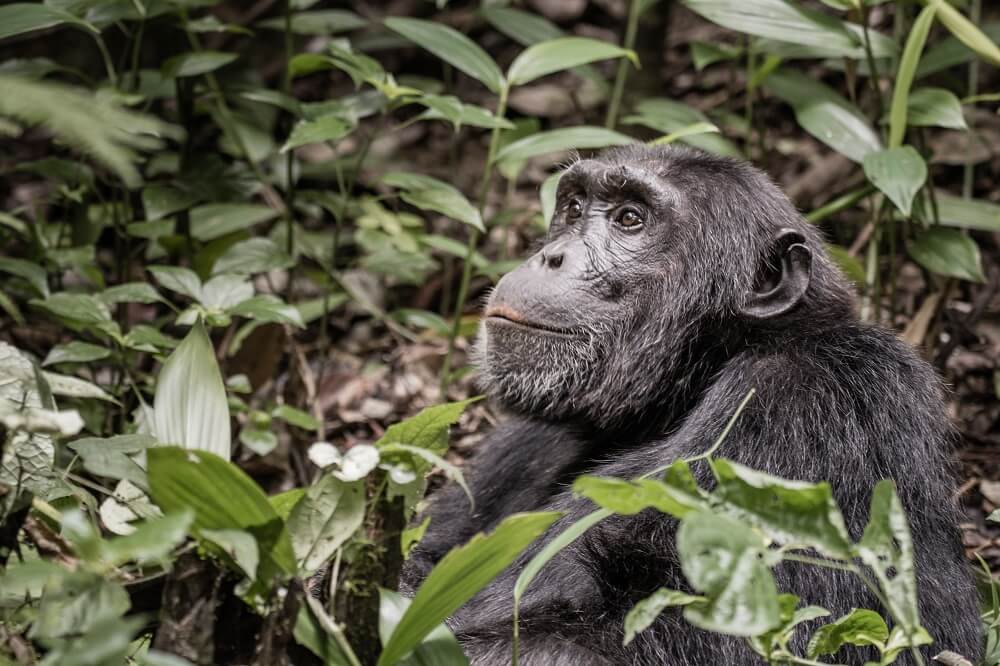 © Dreamstime
Alamy, Dreamstime, Pond5, and Shutterstock no longer accept images or videos of apes or monkeys in unnatural situations and are in the process of removing images that don't meet the new guidelines from their current collections. Getty Images no longer accepts any images or videos of wild animals taken in locations other than natural environments or zoos. Images that have historical or educational value will be kept in their collections but will be available for editorial use only.
"Now that we're aware that the grin so often displayed by trained chimpanzees in photos is actually an expression of stress, we should stop perpetuating the myth that they are happily posing for the camera," says Dreamstime CEO Serban Enache. "There are plenty of images of animals behaving normally in natural settings that humans can empathize with."
Wild animals don't willingly perform tricks and strike poses for humans—they do so only because they're afraid of what will happen if they don't.
In our correspondence with the stock-image companies, we pointed out that primates used for studio photo shoots are taken away from their mothers shortly after birth, traumatizing both the mothers and the infants. When they reach adolescence and become too strong to dominate, trainers often discard them in substandard facilities, where they may be kept in isolation in poor conditions for decades.
Several years ago, PETA persuaded the vast majority of top ad agencies in the world—including BBDO, DDB, Grey Group, Leo Burnett, McCann, and Y&R, among many others—to ban the use of great apes in their work.
You Can Help Primates Used for Photo Shoots—Take Action Now!
Thanks to the compassionate decisions made by these stock-image companies and ad agencies, consumers will see more constructive and positive portrayals of primates. But we still have work to do. Join PETA in writing to Hallmark and demanding that it stop exploiting abused and miserable chimpanzees for money.