As surely as April showers bring May flowers, spring's longer days bring kittens—lots and lots of them. Animal shelters from the Carolinas to California brace for what the sheltering community calls "kitten season." It's the time of year, starting in early spring and extending through the fall, when litter after litter of homeless kittens and pregnant cats come pouring in, and shelters scramble to accommodate them all.
Kittens may be cute, but the consequences of their overpopulation are anything but. Many are born on the streets—behind dumpsters or in dirty alleys—while others get their ill-fated start in life in rural areas. Unless they are rescued, most of these kittens will suffer and die young after being hit by a car, getting attacked by predators or cruel people, succumbing to weather extremes, contracting deadly diseases or suffering some other cruel fate. According to a study published in the Journal of the American Veterinary Medical Association, 75 percent of free-roaming kittens disappear or die before they are 6 months old. The 25 percent who manage to survive to this age will likely have litters of their own, creating even more kittens with nowhere to go.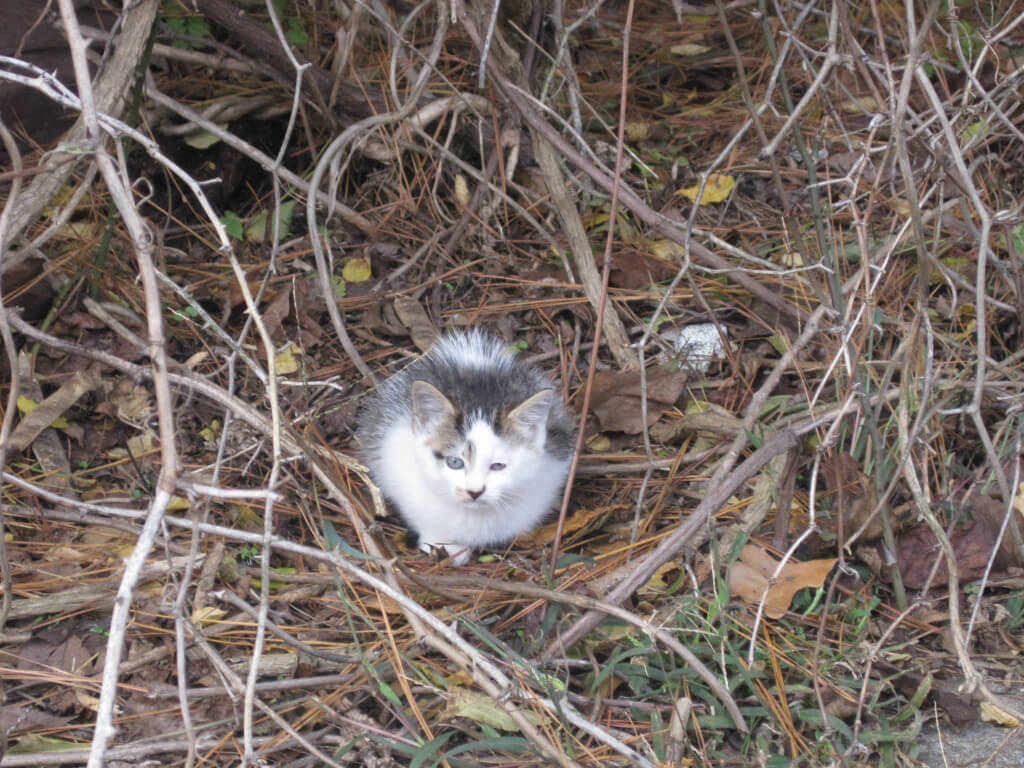 Some lucky kittens end up in animal shelters, but often this means that older cats who have been there for a while must be euthanized in order to make room for the newcomers. Limited-admission shelters avoid this scenario only by turning animals away when they reach capacity, leaving it to open-admission shelters to accommodate the overwhelming influx.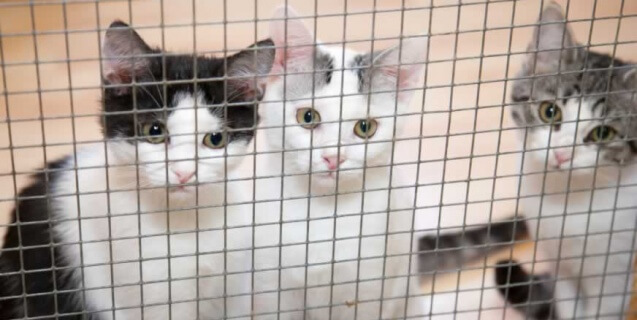 © iStock.com/w-ings
Neonatal kittens who come in without mothers must be bottle-fed around the clock—a demanding task that most shelters can't manage without help from volunteers. Some shelters hold training sessions for foster families who take kittens home and care for them until they can be adopted. Others even throw "kitten showers" to stock up on kitten milk replacer, cat litter and other necessities. But the most important thing any of us can do to alleviate kitten season is to prevent more kittens from being born in the first place by making sure that our own cats—and the cats of our friends, family members and neighbors—are spayed or neutered.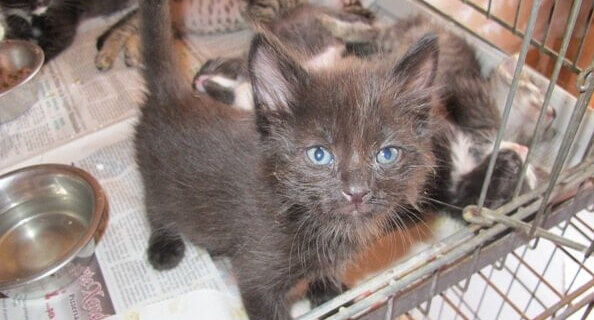 Putting off spaying and neutering can result in "oops" litters: Kittens can become mothers themselves when they're as young as 4 months of age. And even if they are kept indoors (as all cats should be, to protect them from the many dangers that lurk outside), their raging hormones can compel even the most docile among them to bolt through an unattended doorway in search of a mate.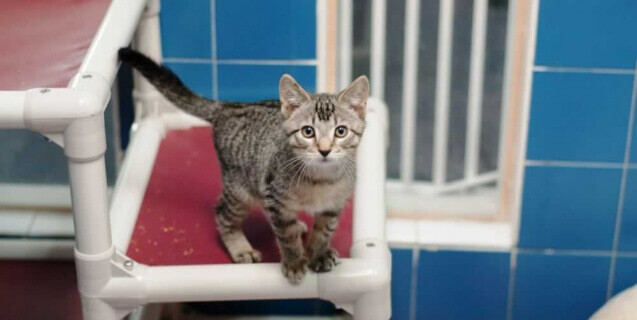 One unspayed female cat and her offspring can lead to a staggering 370,000 kittens in just seven years. Guardians of male cats aren't off the hook, either: Males can become fathers at just 5 months of age, and one male can impregnate countless females.
Many communities operate low-cost or free spay/neuter clinics that make it easy to do the right thing. Having cats "fixed" also has many health benefits: It eliminates females' risk of uterine cancer and greatly reduces their risk of mammary cancer, and it prevents testicular cancer and reduces the risk of prostate cancer in males. Sterilized cats are also much less likely to roam, fight or spray.
So this spring, let's make sure that every cat is spayed or neutered before those May flowers start blooming—and snip kitten season in the bud.
Lindsay Pollard-Post is a senior writer for the PETA Foundation.