The folks at PETA Asia-Pacific are pros at cranking up the heat to deliver sizzling-hot demonstrations and ads. So I can guarantee that this sneak peak of the upcoming "All Animals Have the Same Parts" ad, which features Filipina model, singer, and vegan Geneva Cruz, is sure to have you turning your thermostat down a few notches.
"For me, being vegan is not about the diet. It's really about my love for all creatures," Geneva says.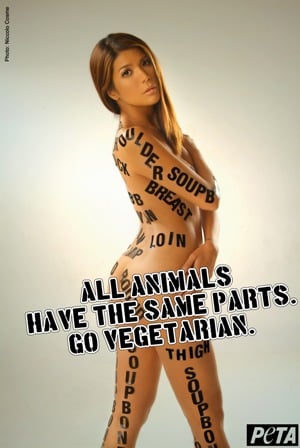 Geneva and PETA Asia-Pacific want to remind people that animals are made of flesh, blood, and bone, just as humans are. It's just as wrong to kill a pig, cow, or chicken for your dinner as it would be to kill your tennis partner or the kid next door (even if he does play Metallica a smidge too loud).
Written by Shawna Flavell