With Pamela Anderson in the Bigg Boss house, we thought that people might like to see some of the hardworking staffers at PETA India who are helping to get the word out about Pamela's worldwide appeal not to wear leather: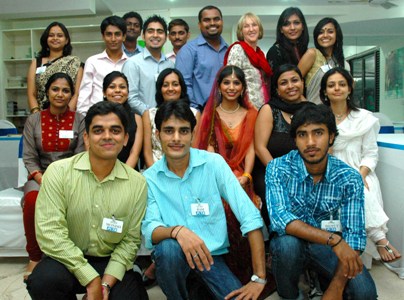 When most of us in the U.S. are nestled all snug in our beds, our friends on the other side of the world are working to liberate animals from laboratories, to get schools to cut out dissection, to encourage people to always adopt and never buy dogs, and much, much more.
It's good to know that caring people around the world are fighting against cruelty to animals 24/7. Let's support PETA India's and Pam's efforts by encouraging our friends and family to give leather the boot!
Written by Lindsay Pollard-Post