As an organization that celebrates education, the Smithsonian Institution should have been smarter.
To drum up donations for the Smithsonian's National Zoo, the organization threw a fundraising party complete with wild animals whom partygoers were allowed to touch, hold, and take pictures with. The cheetah, wallaby, penguin, armadillo, and baby foxes were from the Columbus Zoo, which—catch this—rents the animals out for fundraisers and other events. The National Zoo's mission is to demonstrate leadership in animal care and to teach and inspire people to protect wildlife. It certainly fell short.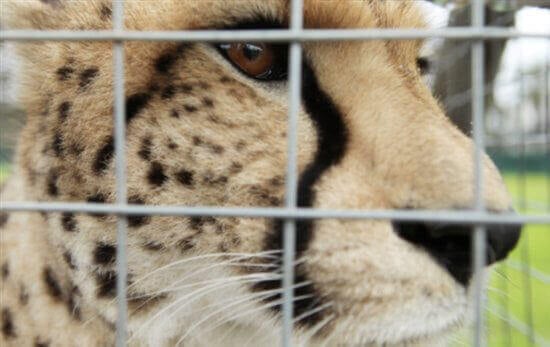 iStockphoto.com/ruvanboshoff
We have written to the National Zoo and pointed out that wild animals naturally shun contact with humans and become stressed and panicked when they are transported, thrust into the midst of a loud party, and handled by strangers.
We also filed a complaint with the U.S. Department of Agriculture because the cheetah with whom people were snapping photos is 3 years old—much older than the age restriction of 3 months to which the Animal Welfare Act limits dangerous big cats who are allowed to have contact with the public.
If the Smithsonian wants to live up to its slogan, "Seriously Amazing," it needs to protect animals instead of using them as collection plates.