Is this dog trying to tell us something?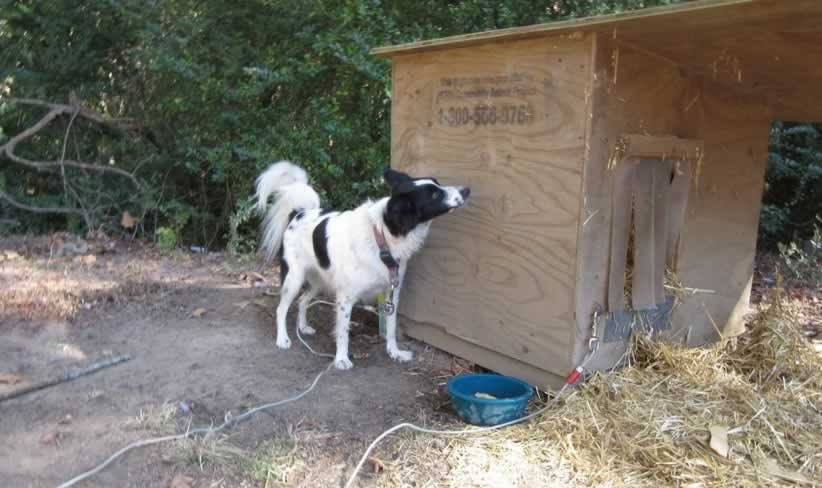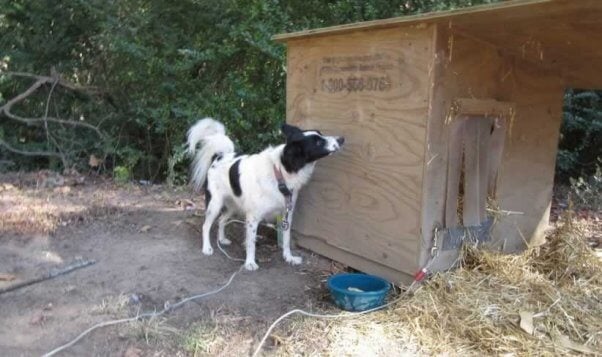 This is Oreo. Even though she has her eye on PETA's toll-free number, which we stamp on the side of every doghouse we deliver to dogs in need, she doesn't have opposable thumbs or access to a phone, so she couldn't call us to ask for help herself. Nevertheless, we've been checking on her regularly for the past three years. Everything in the photo below—the doghouse, straw bedding, lightweight tie-out, bowl, and toy—was provided (free of charge) by PETA.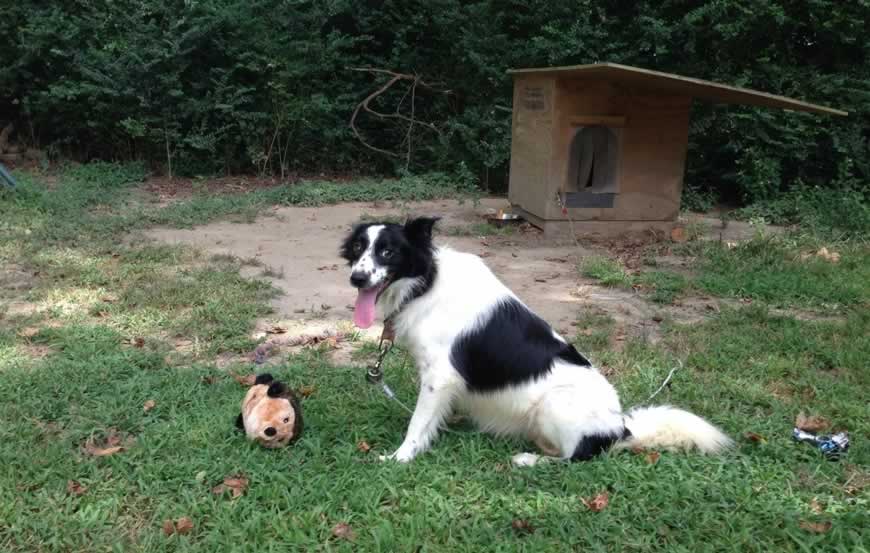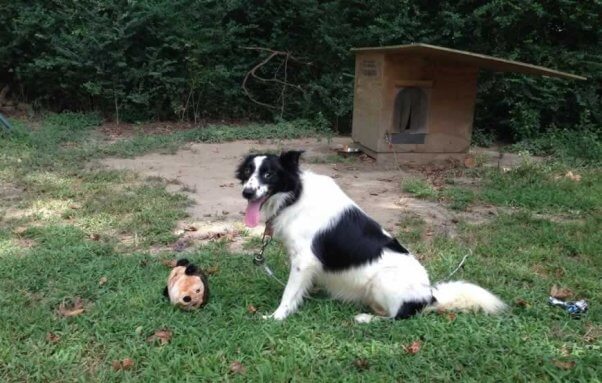 Last week, when a PETA fieldworker stopped by to check on her, she noticed that Oreo had broken her collar, was running loose, and was in danger of being hit by a car on a busy nearby road. She was also limping from an injury to her front leg, possibly as a result of being hit by a car earlier. After the fieldworker dumped out and replaced Oreo's putrid water and gave her fresh food to replace the moldy, inedible mush that was in her bowl, the friendly dog proceeded to follow the fieldworker all over the neighborhood as she checked on other animals, as if silently pleading not to be left behind.
She needn't have worried: We weren't going to leave her behind. Not this time.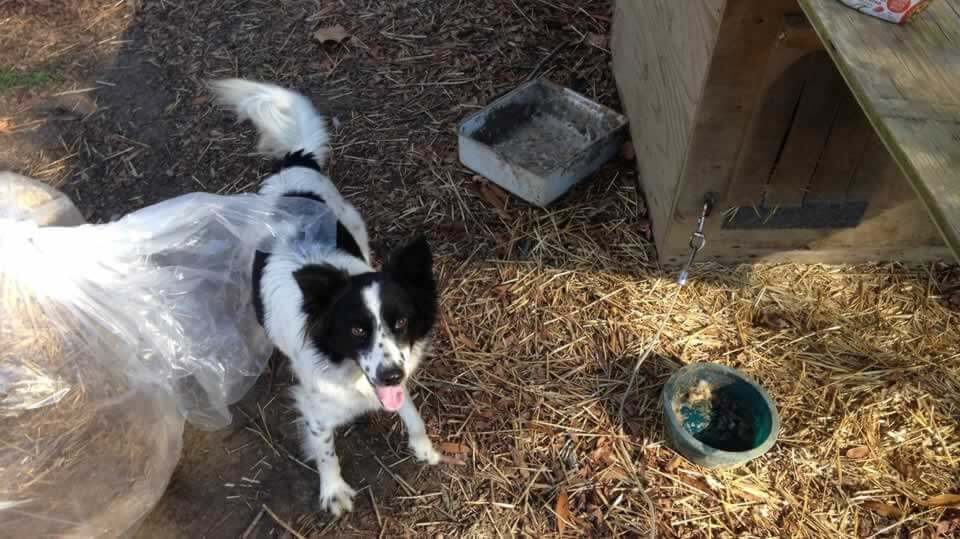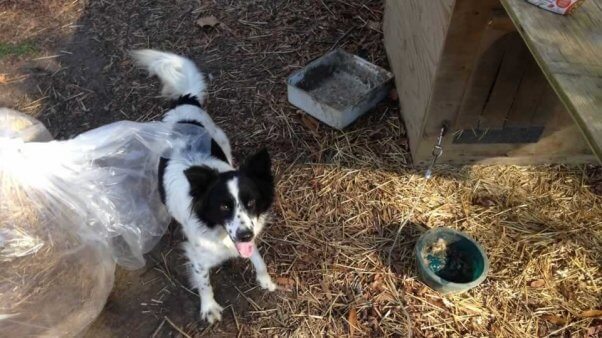 When the fieldworker pointed out Oreo's leg injury to her owner and informed her that she would need to be treated by a veterinarian, the woman said that she couldn't afford to do that and surrendered her to PETA.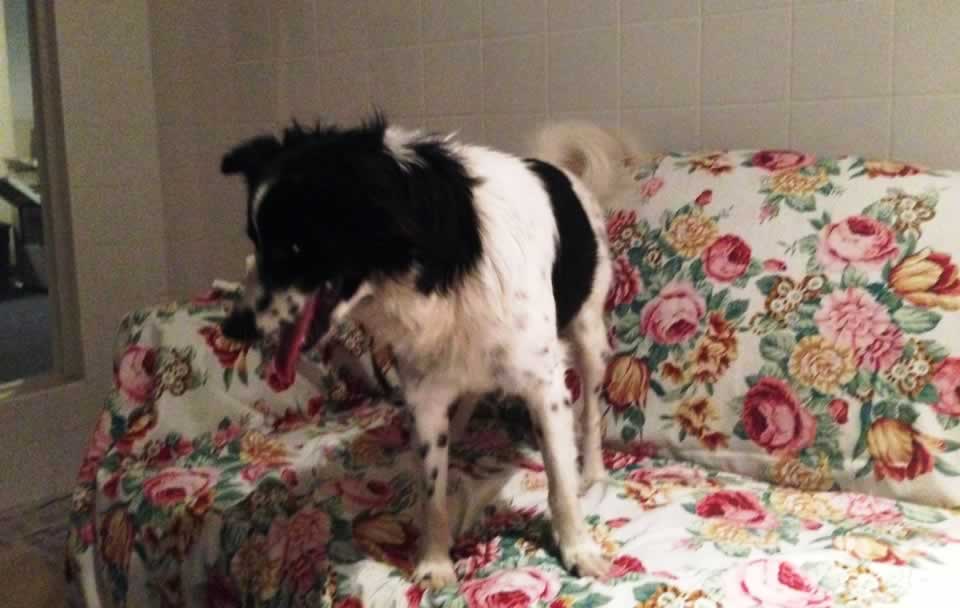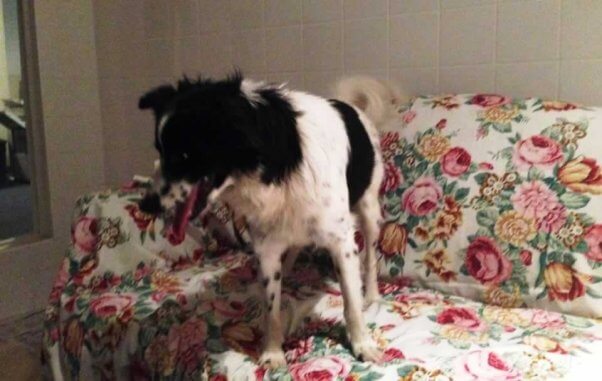 A vet exam revealed that Oreo's leg injury was the least of her problems. In addition to painful flystrike wounds on her ears (commonly seen on chained dogs, who cannot escape the biting flies attracted by their waste), she was also suffering from heartworm disease, which probably would have eventually killed her without treatment.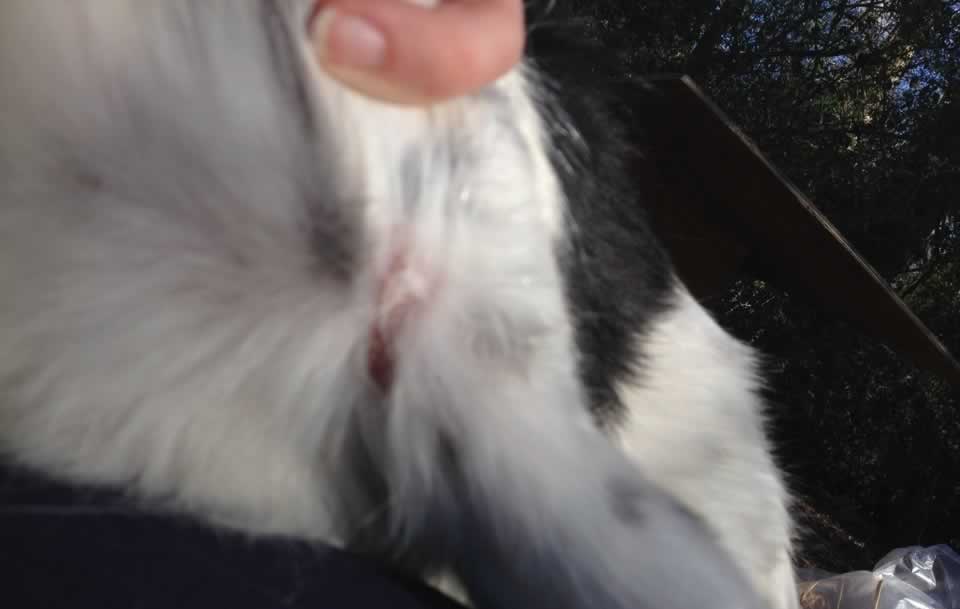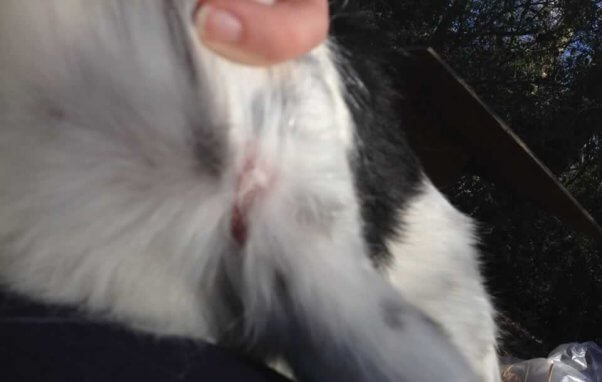 With a promise to pay for her treatment, we transferred Oreo to the Virginia Beach SPCA, a high-volume, open-admission shelter with which we frequently partner. Within days, she was adopted by a couple who was obviously helpless to resist her stunning good looks and winning personality.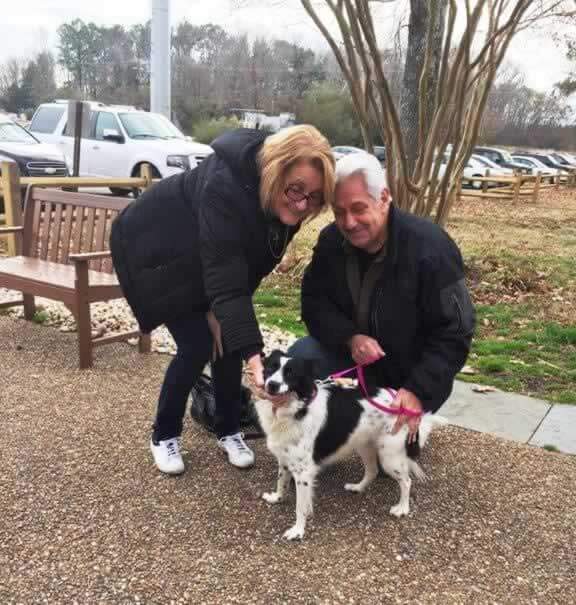 Oreo is a lucky dog, and she knows it. But others are still out there, shivering in the cold. Our staff and volunteers will continue to deliver free straw bedding and doghouses, as well as treats, toys, food, and fresh water, all winter long. You can support this vital work and give a neglected dog a chance at surviving the freezing weather by clicking here.