This week, just days after PETA filed a federal complaint about a dog named Lunes who died alone, apparently without veterinary care, in Texas A&M University's (TAMU) canine muscular dystrophy laboratory, an explosive PETA ad will run in the Houston Chronicle, the Dallas Observer, and The Battalion. The ad shows an image taken from video footage captured inside the laboratory and obtained by us.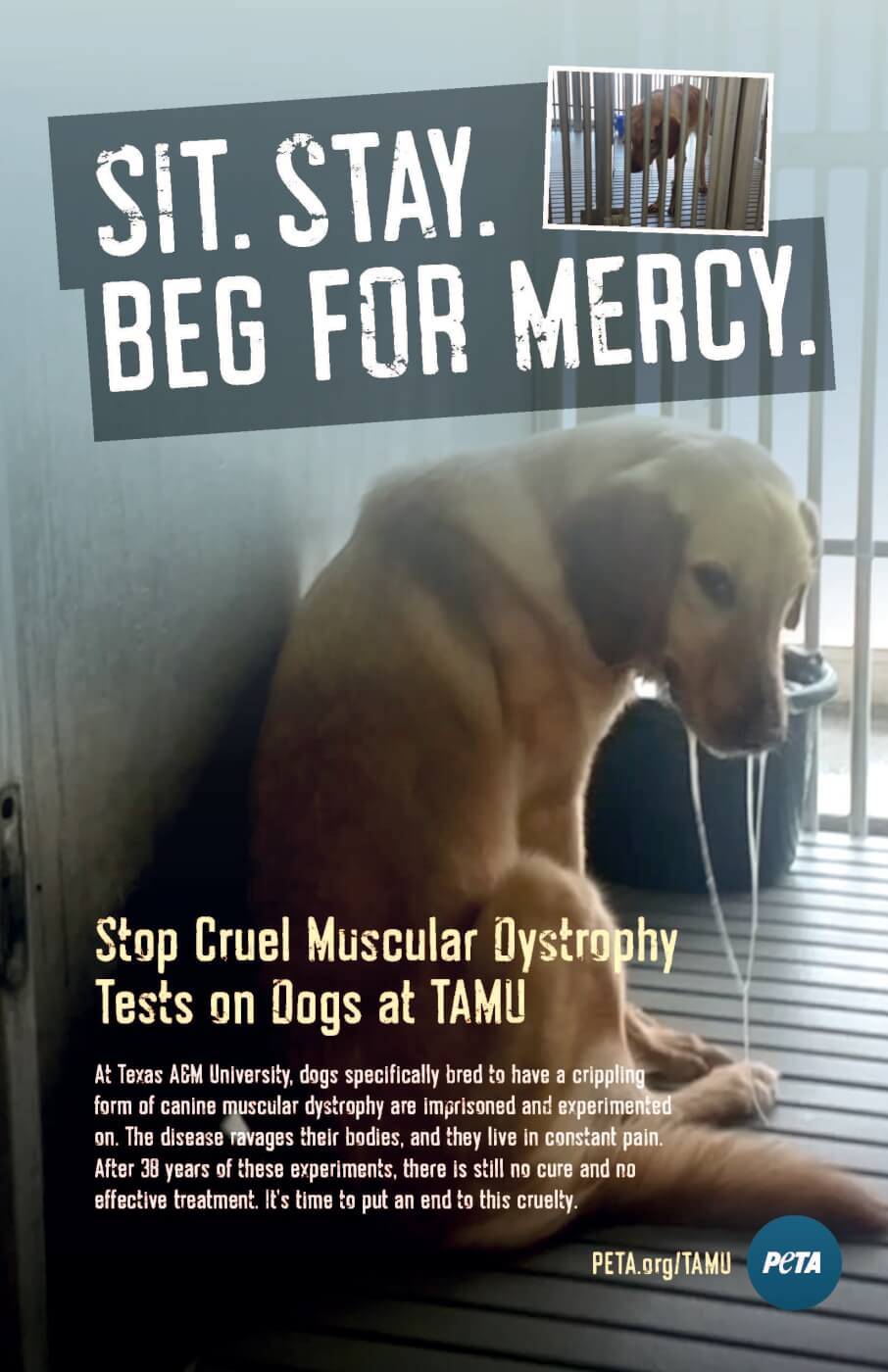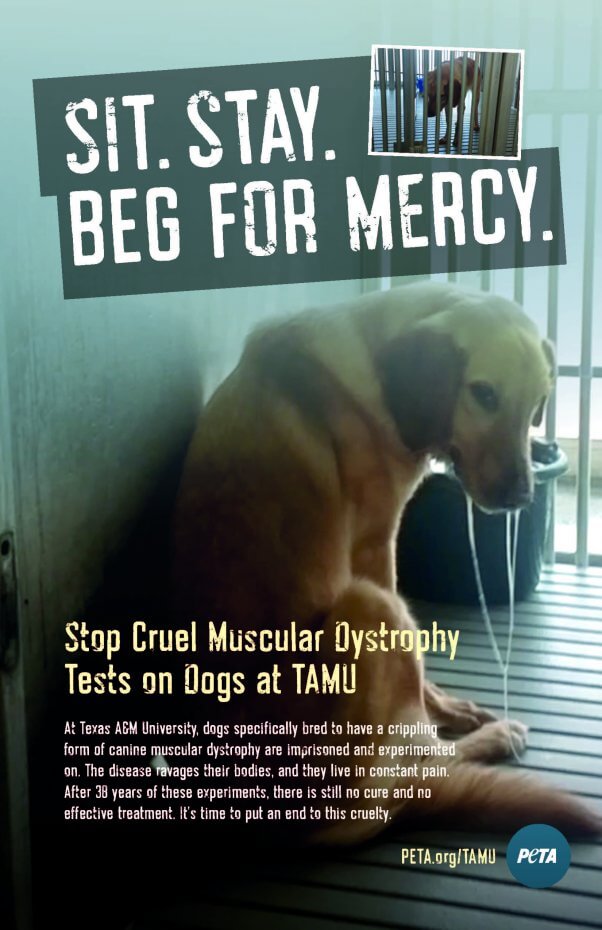 A video public service announcement featuring actor Casey Affleck will also run on KXXV Channel 25 in College Station.
"The vast majority of Texans have no idea that dogs who've been bred to suffer from a debilitating disease are being experimented on for no good reason," says PETA neuroscientist Dr. Emily Trunnell. "We think the public will agree: These tests are bad science, they're cruel, and they must end."
Dogs held in barren cages inside TAMU's laboratory struggle to walk, swallow, and even breathe. Under pressure from 500 physicians, people with muscular dystrophy, and PETA supporters, the school recently stopped breeding the dogs, but the experiments continue—even though, over the last 38 years, they've failed to produce a cure or treatment that reverses muscular dystrophy symptoms in humans. After Lunes died, we filed a complaint with the U.S. Department of Agriculture alleging that TAMU had violated animal protection laws.
You can help end this cruelty. Tell the school to stop tormenting dogs in deadly and pointless experiments right now: