PETA has released seven recent exposés in which eyewitness footage shows sheep shearers violently punching scared sheep in the face, stomping on their heads and necks, beating and jabbing them with electric clippers and a hammer, and more. The abuse is commonplace in the wool industry: The investigations took place in Australia, the U.S., and Chile and on so-called "sustainable" farms in Argentina.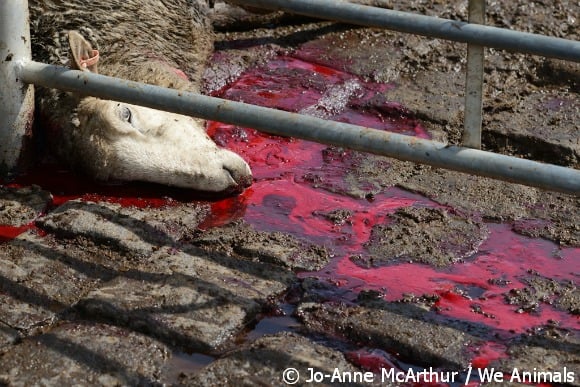 Shearers are usually paid by the volume of wool they produce, not by the hour. That pay scale encourages fast, rough work and frequently causes sheep to sustain severe cuts, including to their ears, teats, and genitals. Workers hastily stitch together gaping, bloody wounds without giving the animals any painkillers.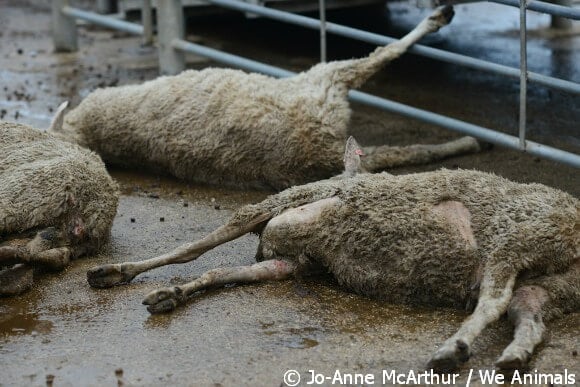 To encourage people to protect these gentle animals, PETA is launching our Wool-Free Winter campaign, starting with attention-grabbing billboards in Boston …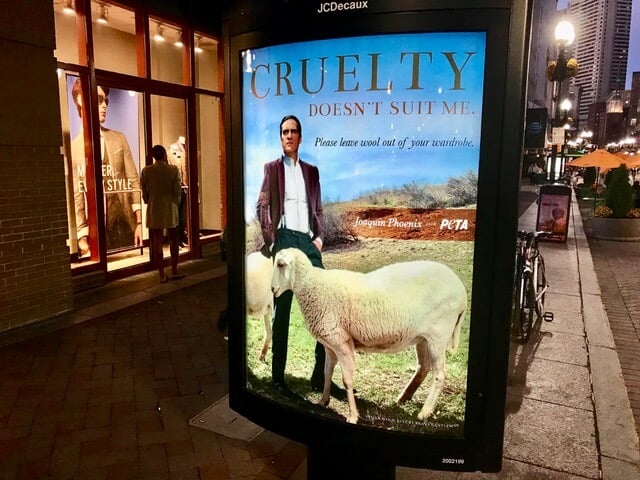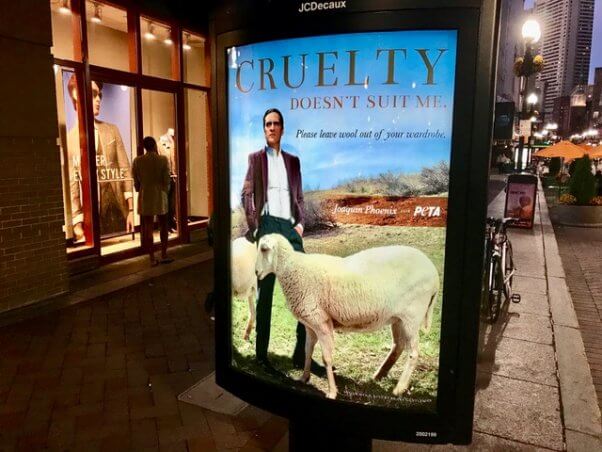 … in Portland, Oregon, and Wichita, Kansas, …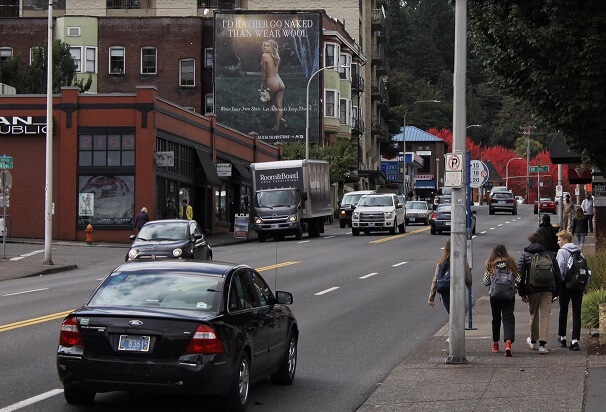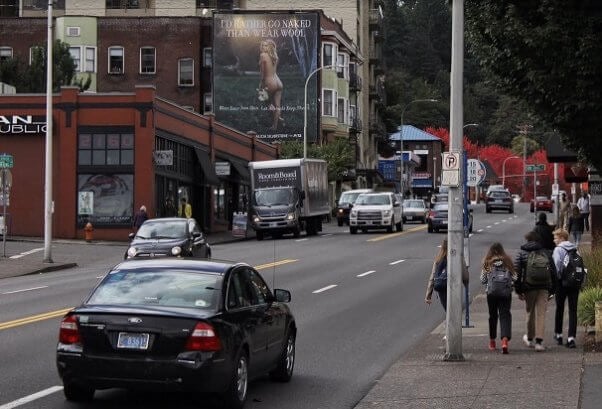 … and in Columbus, Ohio: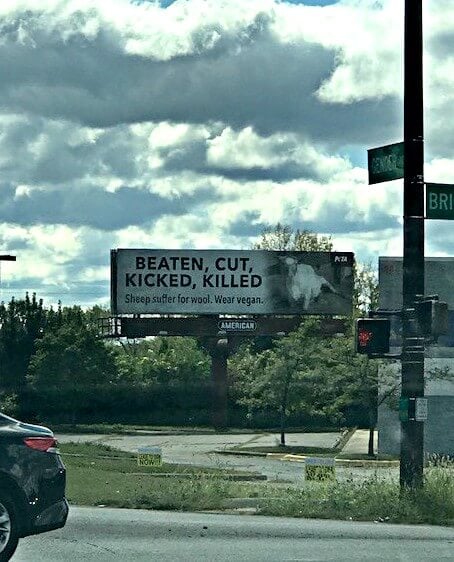 These billboards are to remind shoppers that every wool sweater comes from an industry that abuses and slaughters peaceful sheep.
Studies have shown that sheep are emotionally complex and highly intelligent. They enjoy companionship, and they recognize and remember as many as 50 other members of their species. They express emotions visibly, just as humans do, and understand different expressions on the faces of both other sheep and humans. They're scared when they're separated from their social groups or approached by strangers. The violence that they're subjected to on wool farms and in shearing sheds is as confusing and terrifying as it is painful for these sensitive animals. As with all other sentient beings, we probably don't fully understand their inner worlds, but that doesn't give us the right to dismiss their suffering as unimportant.
PETA's exposés have resulted in mass media coverage on multiple continents and have persuaded countless people to make it a "wool-free winter." You can easily stay warm and stylish with cruelty-free knits made of recycled polyester, Tencel, viscose, organic cotton, acrylic, and other plant-based or synthetic fibers. Sign the pledge to be "sheepish" (i.e., intelligent and compassionate) this winter: