Showing off their lovely wings and other (ahem) attributes, PETA's sexy angels bared their skin at a busy shopping district in Brentwood, California, to help animals keep theirs. They passed out leaflets while reminding shoppers that it's easy to earn their wings by choosing animal-friendly fashions.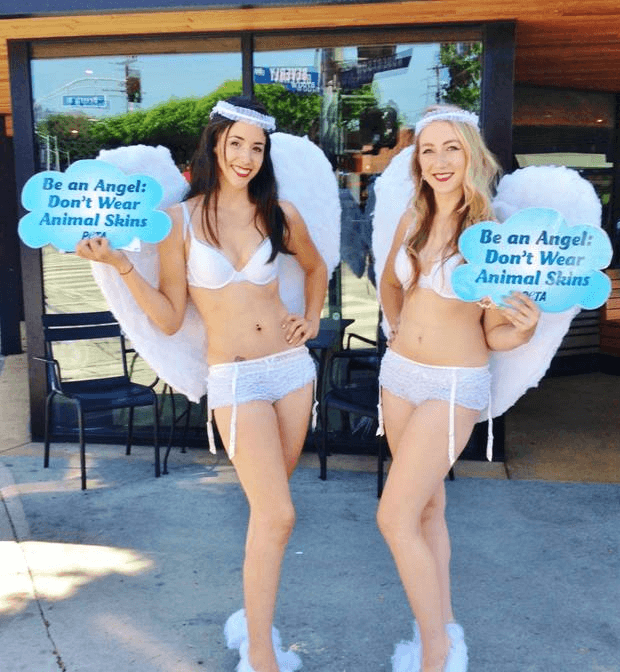 Whether it came from an animal on a farm or in the wild, every fur, leather, and exotic-skin handbag, coat, and trinket caused an animal immense suffering.
Join PETA's sexy angels and say "heavens, no" to animal skins!