There's one person that the muscle-bound men in Riddick won't mess with: Dahl, the experienced bounty hunter who is one seriously tough tigress. And there's one thing that Katee Sackhoff, who plays Dahl, won't mess with: meat. This überstrong gal gets her power from plants. "[The director] was adamant that he wanted me to look like I could kill any one of these men [in the film]," she said, "and they were all over 6-feet tall and I'm only 5'5″." Katee upped her calories and her workouts, and when Dahl declares, early on in the film, "I don't f*** guys. But occasionally, I f*** 'em up," she leaves no doubt that she can.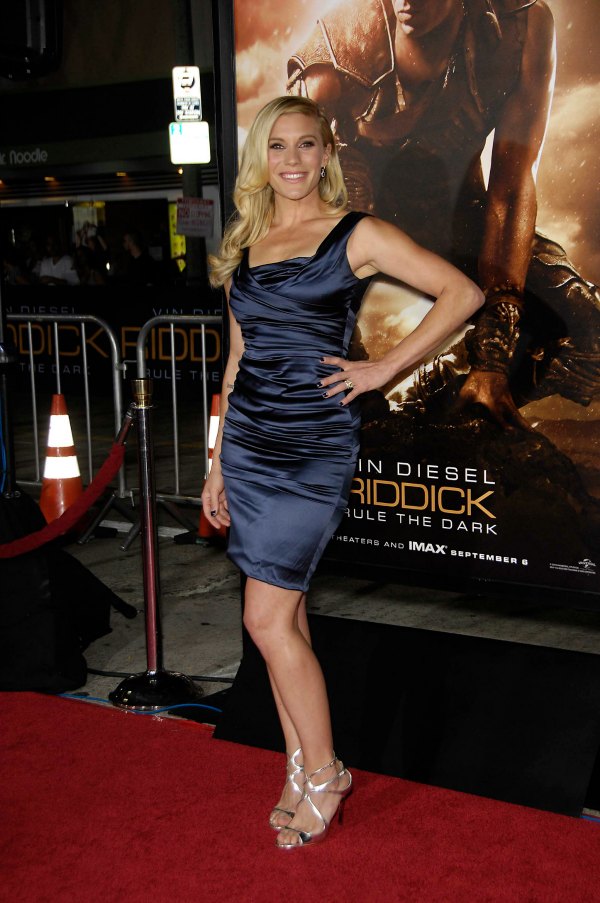 ©StarMaxInc.com
In other celebrity news:
Eva Mendes and New York & Company are a match made in fur-free heaven. The compassionate actor and animal-friendly design house collaborated on the Eva Mendes Collection, a smorgasbord of skins-free fashion finds making their debut in stores and online.
And there was plenty of encouragement for animal advocates on Twitter this week, including stars tweeting about PETA's investigation into Linda Bean's cruel lobster and crab slaughterhouse, raving about vegan eats, and still reeling from Blackfish.

To keep up with what all your favorite stars are doing for animals, follow @PETA on Twitter.