PETA is still fielding calls for help from tornado-stricken areas of North Carolina, and staffers are traveling to the state to rescue homeless and abandoned animals.
A pit bull's doghouse and his guardian's trailer (seen behind him in the photo below) were obliterated in the storm, but miraculously, the dog survived. He was hungry and terrified and had an injured leg, but he basked in the attention showered on him by PETA staffers.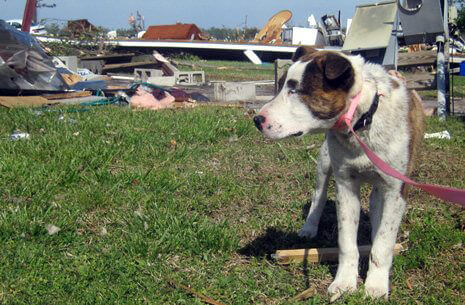 PETA staffers discovered a sweet dog near the wreckage of a demolished building. He had likely been abandoned and was filthy and terrified. Christened "Bert" (after Bertie County!) by his rescuers, he's recovering nicely and has claimed a couch at PETA's Norfolk headquarters.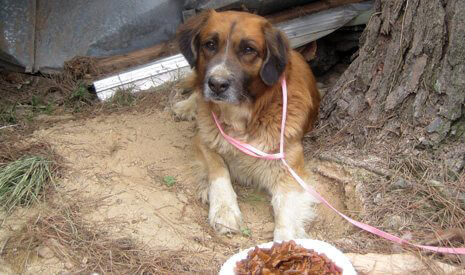 Residents have been very grateful for PETA's presence in the area. On one trip, our van became stuck in the mud, but helpful work-release inmates pushed us out so that we could get back to rescuing animals.


There is no time like the present to plan for potential disasters. Find a safe destination that you know how to get to, and plan to take your animals with you. Have them microchipped and make sure that their collars are equipped with legible, up-to-date ID tags. Watch for other animals in need and call the authorities if you aren't able to help them yourself.
And to help PETA's lifesaving rescue efforts, consider a donation to our Animal Emergency Fund.

Written by Michelle Sherrow