It seemed to be the billboard heard 'round the world. PETA U.K. put up a sign in Nottingham in central England to remind people of how unhealthy cows' milk is after a large-scale Swedish study showed that people who drank cow's milk were at an increased risk of sustaining bone fractures and had a shortened life expectancy.
But no one could have predicted the gunfight that erupted over the sign. People complained about it, and the landowner even asked to take it down. PETA U.K. obliged and agreed never to show it again, which means the billboard had to be removed from the group's website and social media accounts, too.
So the British are coming to America again. Since our neighbors across the pond have to delete all remnants of the billboard, we're having a different sort of "American Revolution" and showing it on our site for them: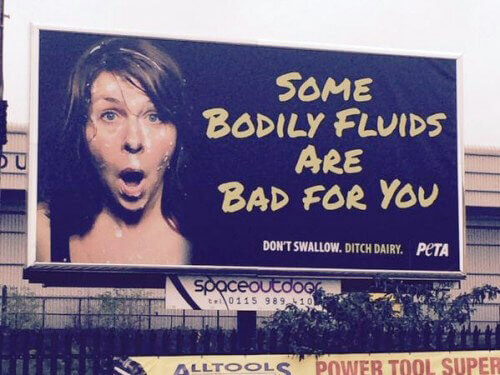 Never ones to be deterred from advocating for a vegan lifestyle, PETA U.K. used its rented billboard space to erect another thought-provoking sign: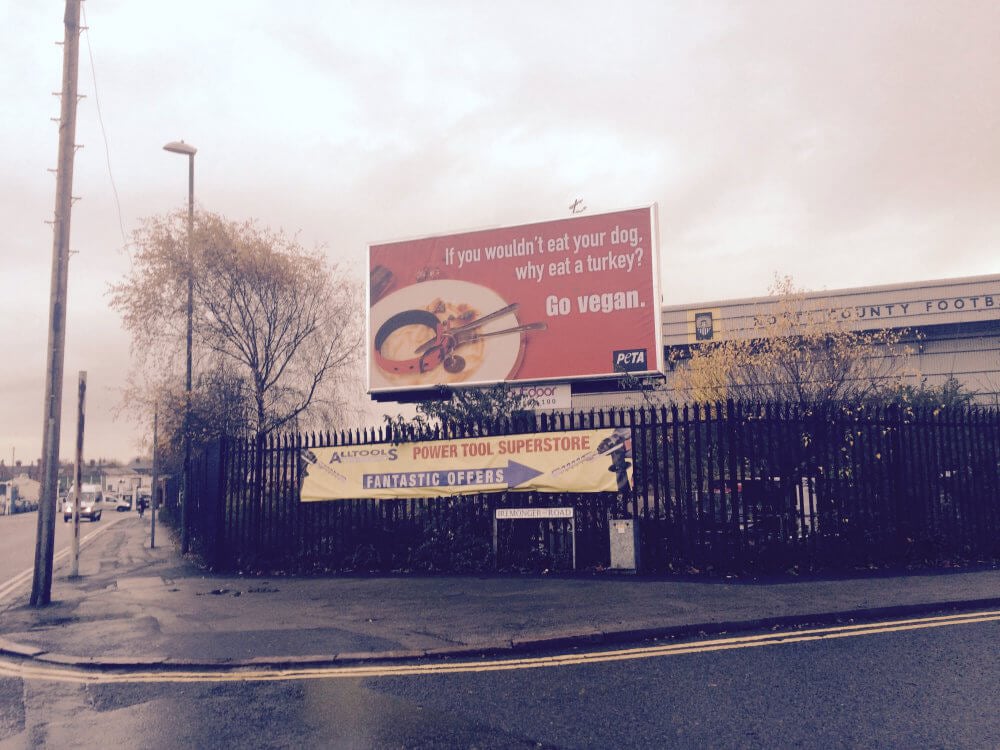 Now that the milk melee is over, maybe Nottingham residents will focus on this season of peace and goodwill and extend it to animals, too.