Tiger abuser Michael Hackenberger probably hopes that the public would just forget about the damning video footage that PETA recently released showing him viciously whipping a Siberian tiger named Uno approximately 20 times in a row during a "training" session—but that isn't happening.
For the second time in less than a week, citizens gathered outside the Bowmanville Zoological Park, which Hackenberger owns, to protest the abuse and call for an end to the use of exotic animals for "entertainment."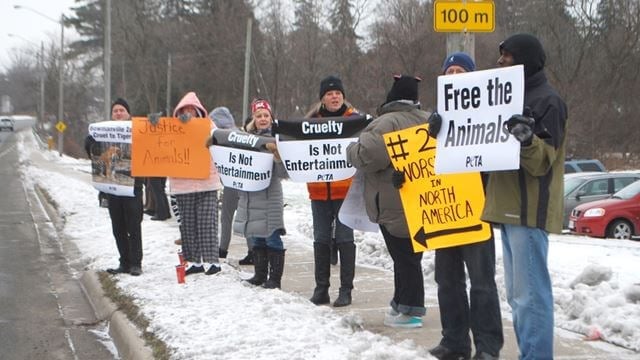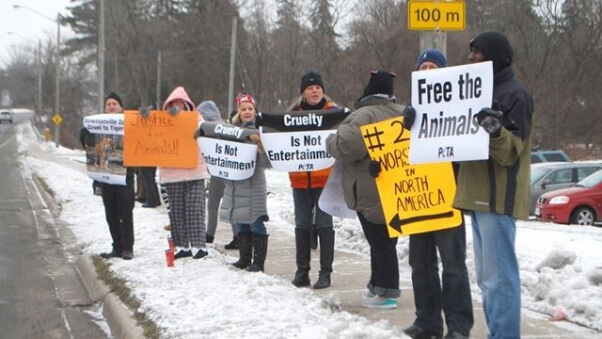 Keith Gilligan / Metroland
People at the event also spread the word about why no one should ever take a child to a zoo or circus. Animals who are forced to perform are routinely torn from their families, beaten, chained, caged, denied veterinary care, and denied the chance to engage in natural behavior.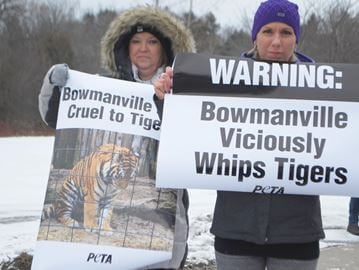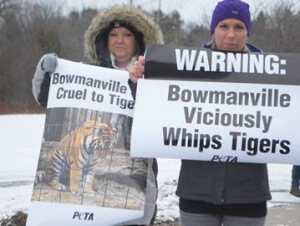 Keith Gilligan / Metroland
We can help stop tigers like Uno from being abused and exploited by never attending any event that involves forcing animals to perform and taking our families to dazzling human-only circuses instead.