I was in Sardinia last week, and as I drove along the highway, I caught a glimpse of tan fur. I did a U-turn and discovered two dogs who were sitting in a pull-off area. They ran away the moment the car door opened. However, poking about in the bushes, I found a saucepan, a water bowl, and a makeshift doghouse. I left food and a note with my contact information. The woman who was feeding them e-mailed me, and I was able to persuade her to arrange for the dogs to be trapped and neutered with PETA's help.
Thirty minutes later, I was walking down a dirt path and heard a plaintive meow. Here we go again, I thought: a stray cat. But no, not one cat—instead there were six, eight, 10 …! In all, there were 22 cats. One was clearly nursing, all were as thin as pencils, at least two had injured eyes, and some were missing large patches of hair. The whole lot of them were living under a large bush.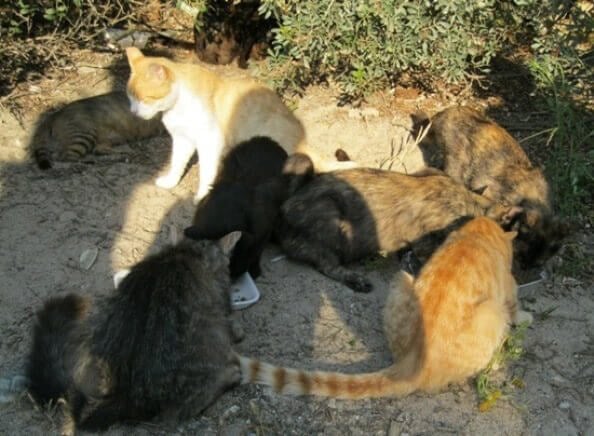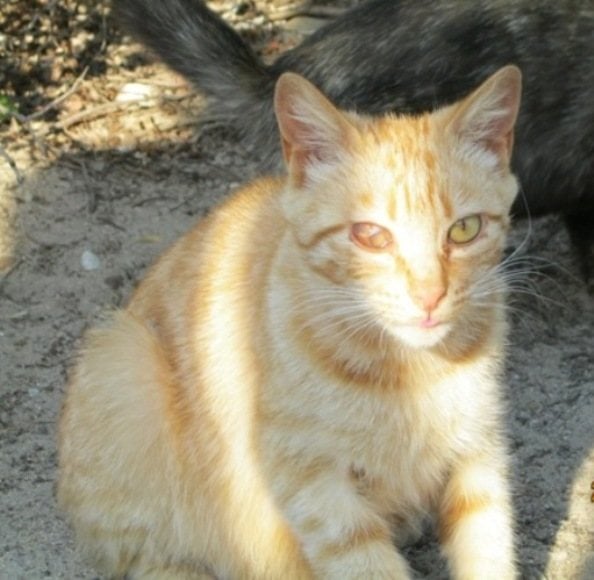 Although they were so desperate to eat that they came within a foot of me, they were wary and wouldn't let me touch them. I contacted PETA U.K. and it was able to track down some wonderful local activists. All 10 adult cats and 12 kittens were trapped and are now at the local animal shelter, being given veterinary care and sterilized. Longtime member Maria Blanton has made a generous donation toward the cost of caring for all 22 animals. You can help animals just like these rescued cats and kittens right now—just click here!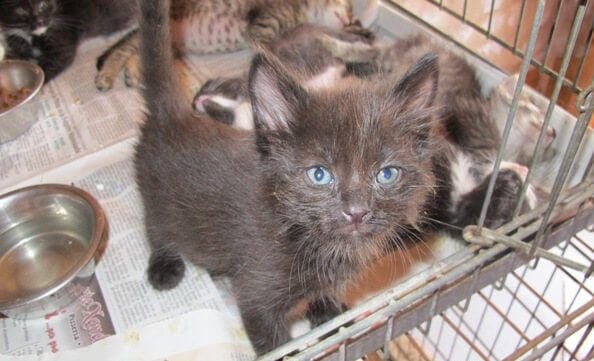 Located right in the middle of the Mediterranean Sea, Sardinia is teeming with stray and abandoned animals. Whenever you go abroad, please be sure to keep your eyes peeled for animals in need. If you see one, check with your hotel concierge about local animal protection groups, veterinarians, and animal shelters. Plan ahead by looking up local groups and veterinarians online before you embark on your trip, and keep their phone numbers handy. If you get stuck, contact the closest PETA entity.
PETA helps animals all over the world—including neglected dogs left chained up in rising floodwaters in Pakistan, bullocks and donkeys trying to eke out an existence at garbage dumps in India, and homeless cats living under trailers in some of the most impoverished counties right here in the U.S.—and we'd love to have your help.
Help animals now by supporting PETA's rescue work!