What has a little bird told you lately? If it isn't all the most important updates on animals, you're not following PETA on Twitter.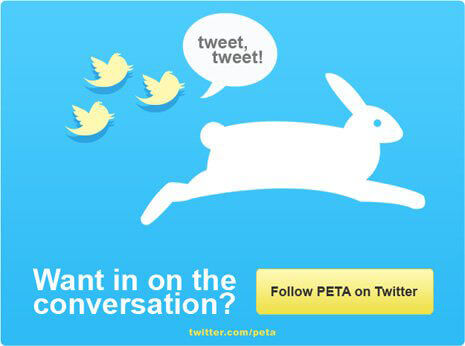 We are this close to reaching our goal of 200,000 followers. In celebration of Social Media Day, we're asking our supporters who aren't yet following @PETA to start getting up-to-the-minute news about victories and urgent actions needed to help animals.
After you've joined the conversation, just tweet about @PETA and our goal of reaching 200,000 followers so that your Twitter pals can join in. If you use hashtags #200K and #SMDay, we might even retweet you.
Now you can save animals with just 140 characters!

Written by Michelle Sherrow