Peace, love, and paws! Thanks to PETA's multi-shelter dog adoption event, Poochella, 16 dogs found a new home—but not before the human attendees got down to live music and filled up on some delicious free food.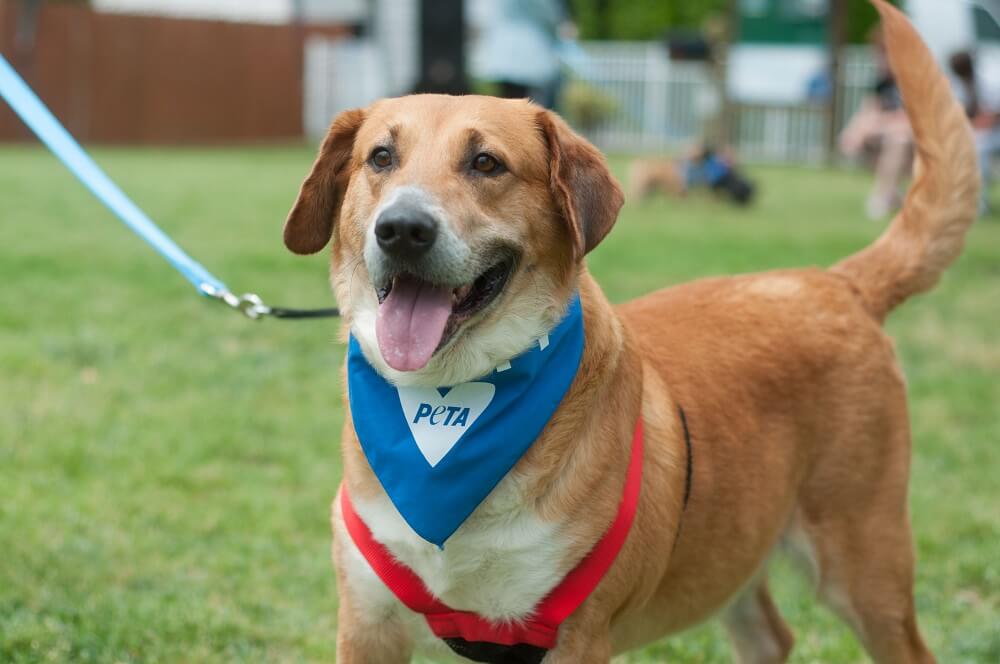 Poochella, which was held in PETA's Bea Arthur Dog Park in Norfolk, Virginia, turned an average weekend into a tail-wagging good time that included dozens of dogs from local area shelters in search of loving homes. Aside from PETA, the participating shelters were Chesapeake Animal Services, the Chesapeake Humane Society, the Norfolk Animal Care and Adoption Center, the Norfolk SPCA, and the Virginia Beach SPCA.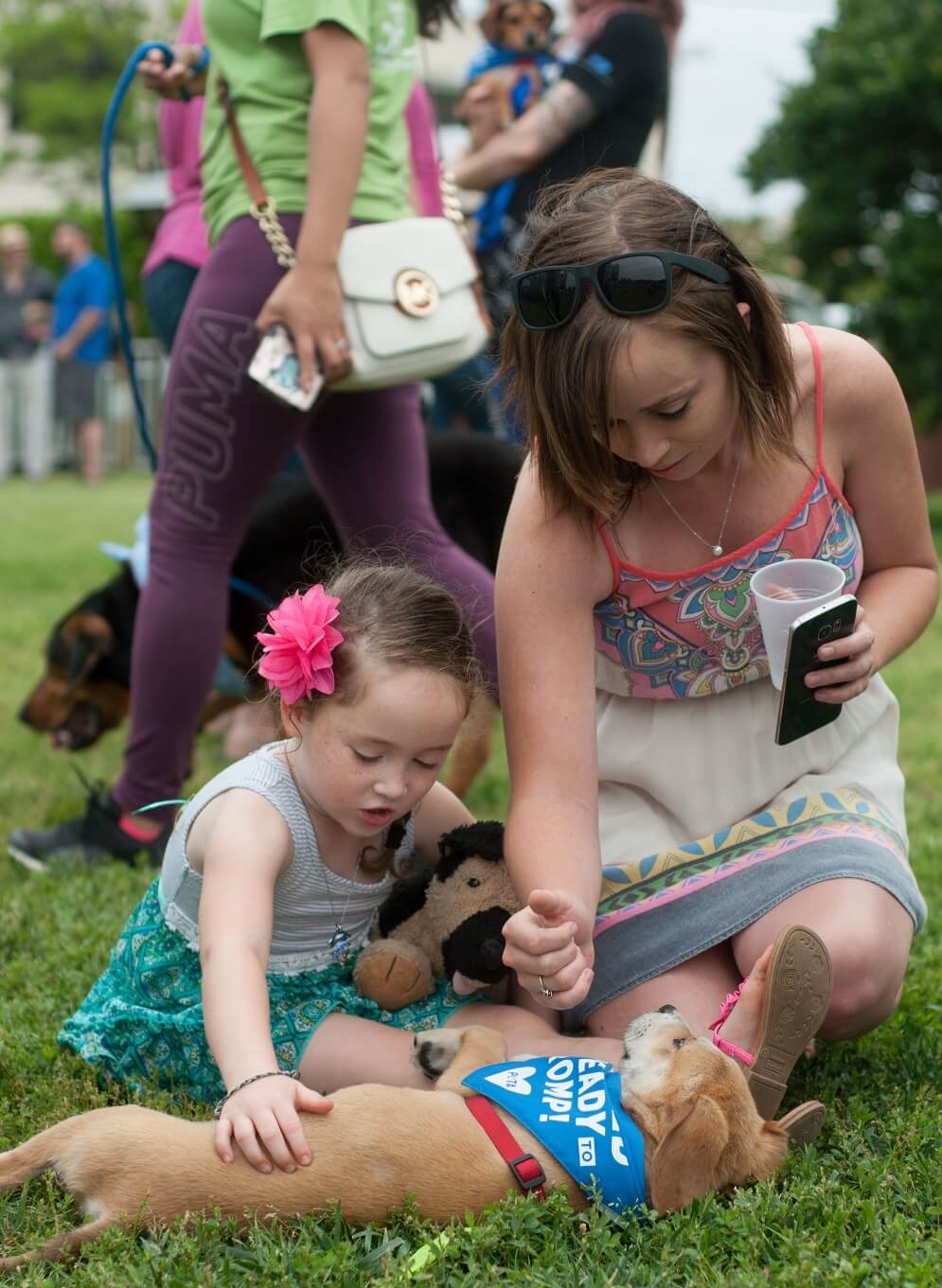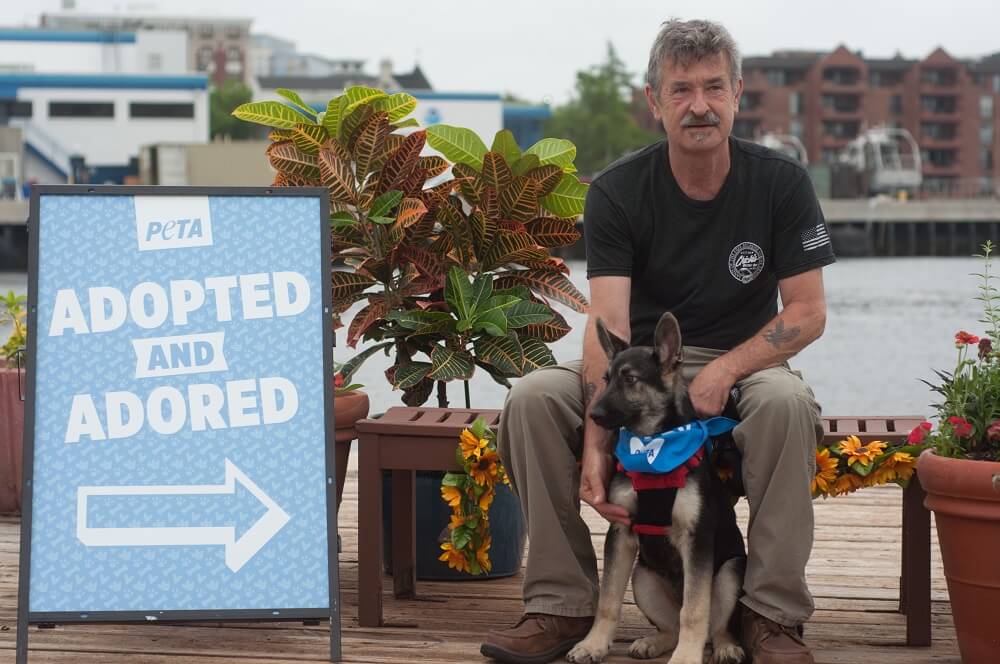 This fun and festive event introduced families to some of the wonderful homeless dogs in the region, who are in desperate need of adoption. Many dogs were adopted at the event, but others found homes when folks visited the shelters after Poochella.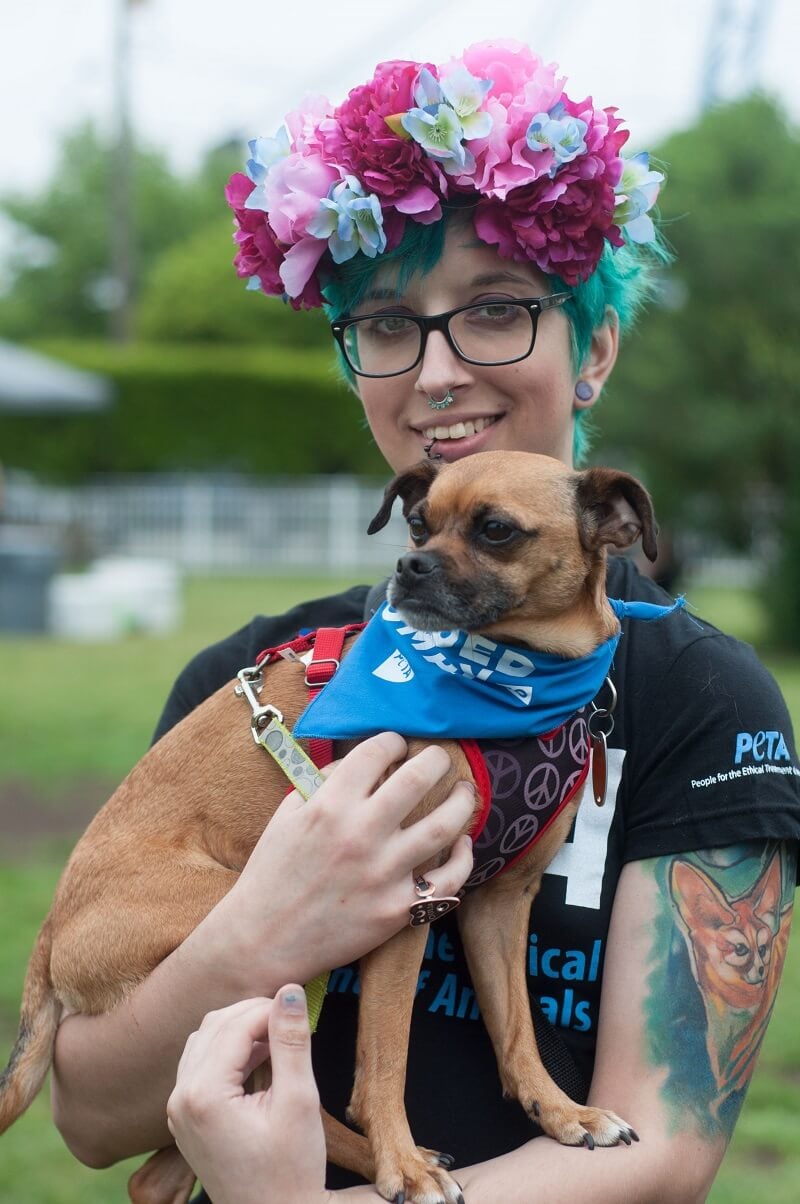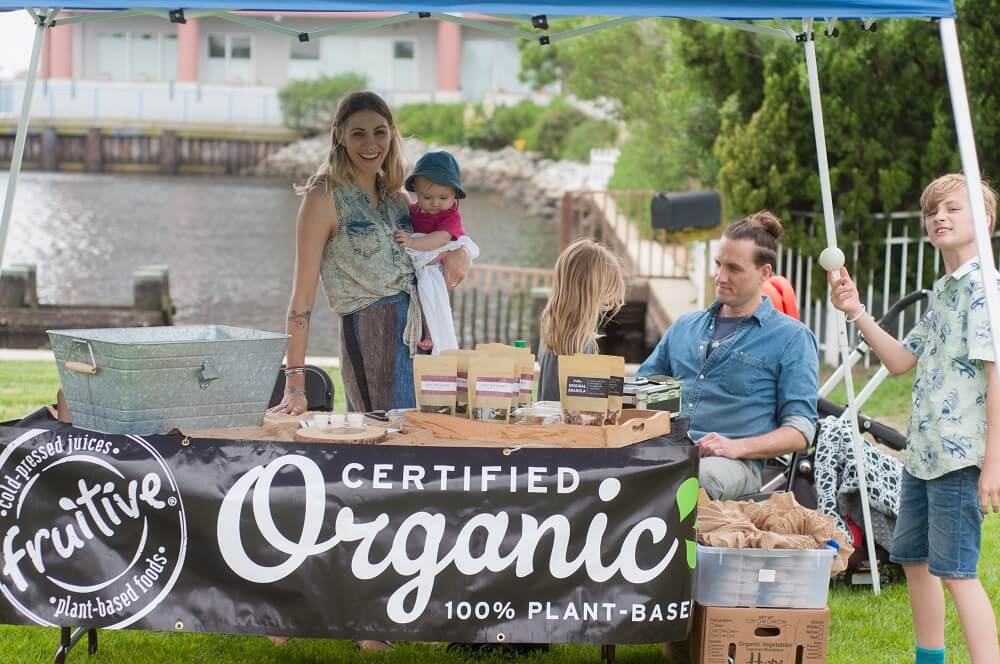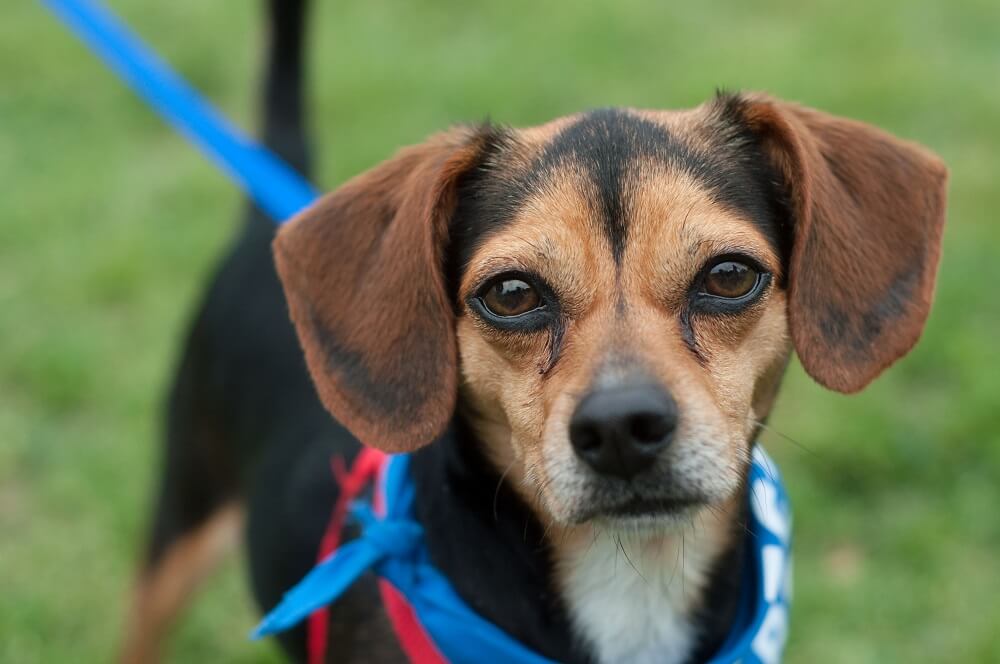 While playing and cuddling with the dogs, attendees munched on grilled veggie brats and burgers graciously donated by Tofurky. Local vendors Fruitive and My Vegan Sweet Tooth also came out and set up shop. And local band Van Morrison Said rocked throughout the event.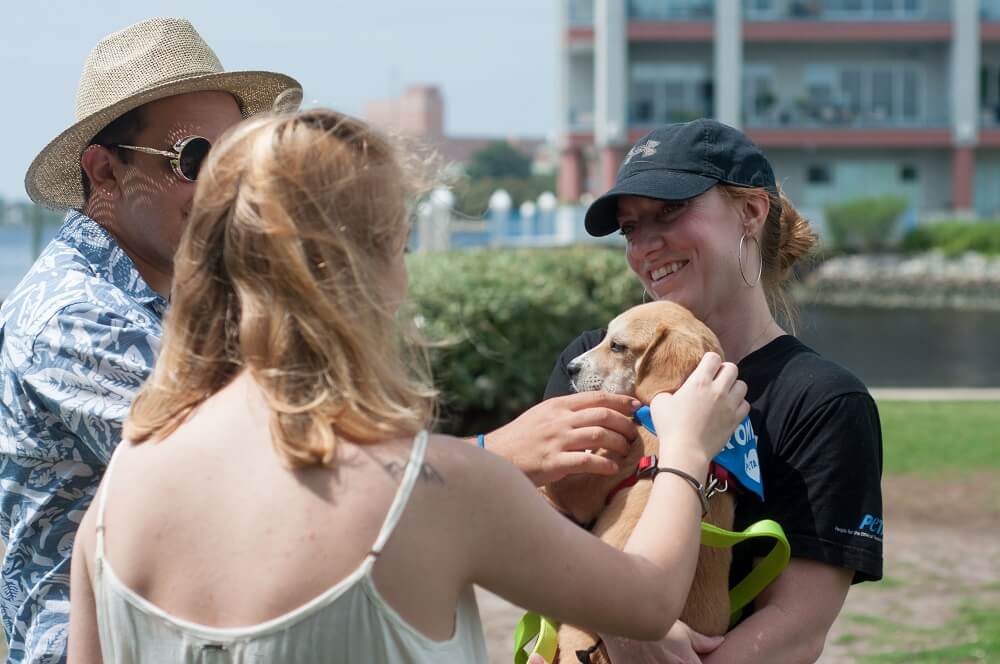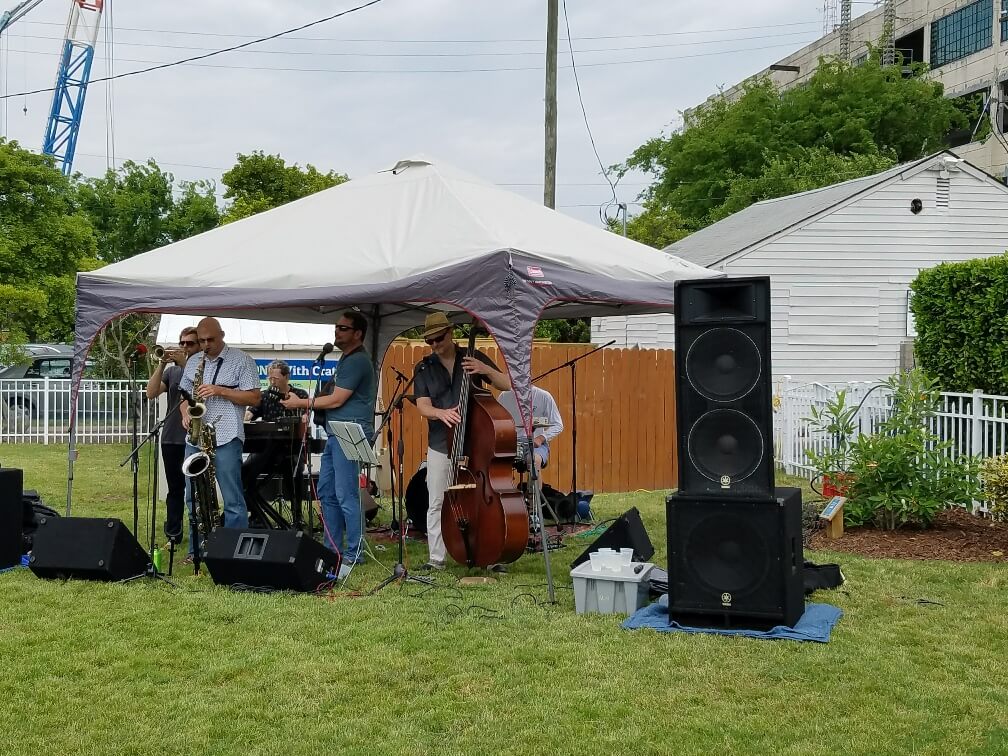 Saving dogs, eating delicious vegan food, and jamming out—we have to say that Poochella was a great time for canines and humans alike!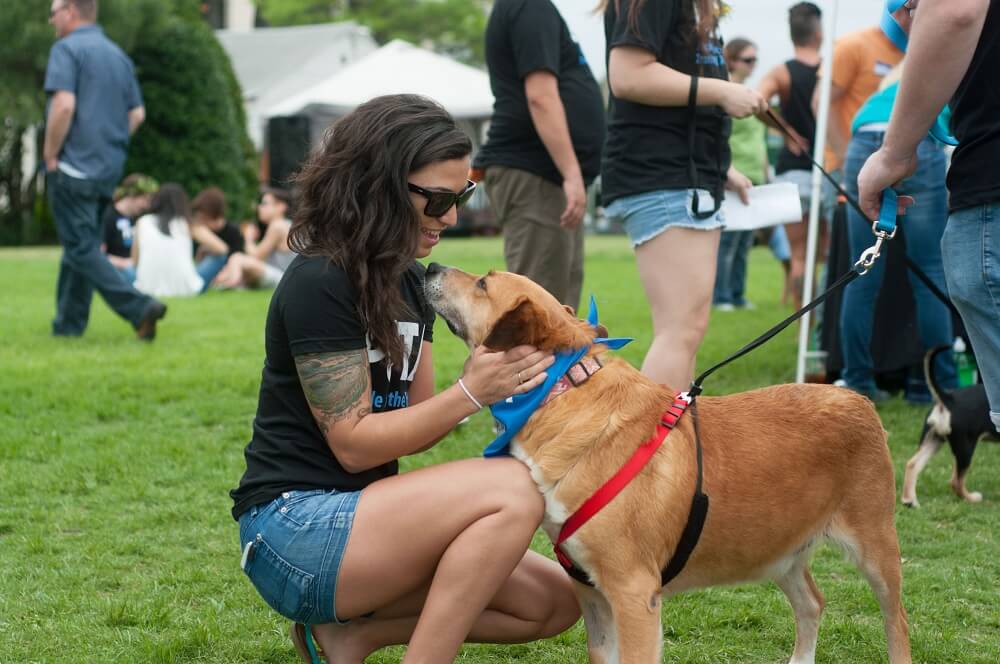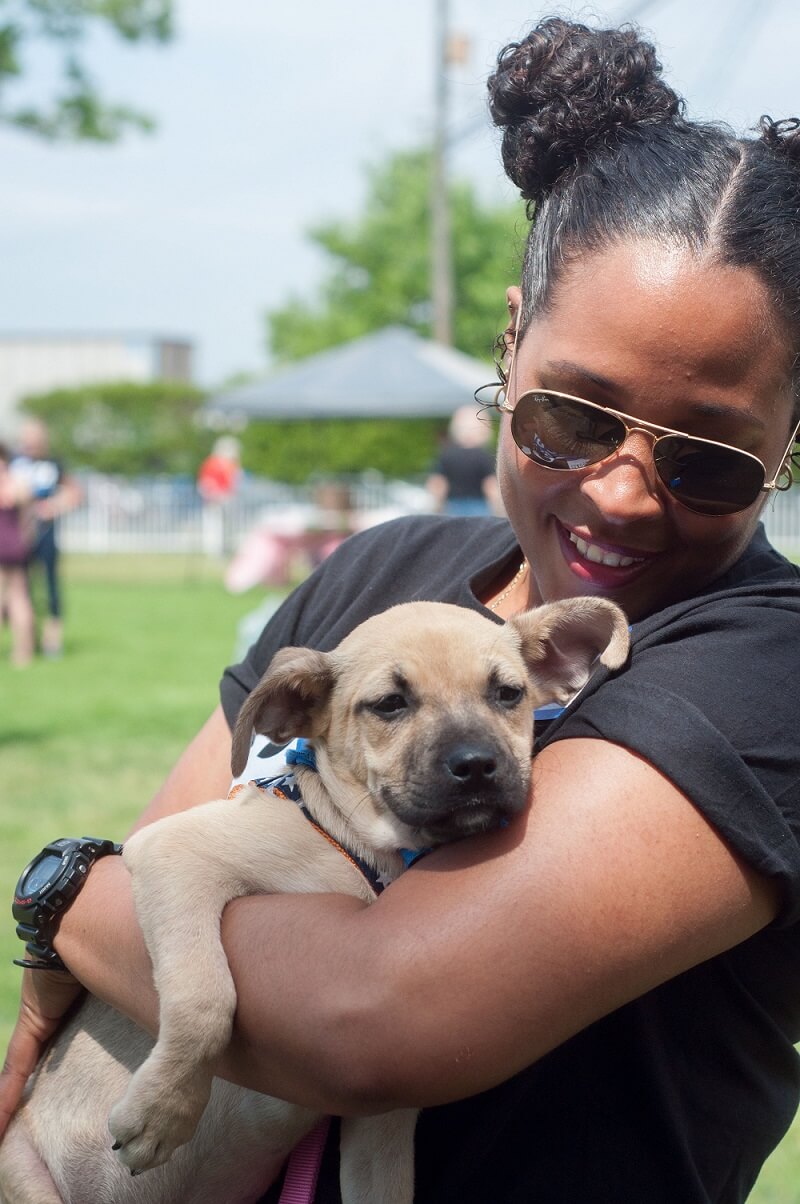 What You Can Do
Every year, animal shelters across the U.S. are forced to euthanize millions of adoptable cats and dogs because of a lack of suitable homes. Countless other animals are abandoned to fend for themselves outdoors.
We encourage all guardians to have their animal companions spayed or neutered and not to buy animals from breeders or pet stores, which only exacerbate the homeless-animal overpopulation crisis.