Jeffrey Dahmer, Ted Bundy, the "Boston Strangler" (Albert DeSalvo), and the "Son of Sam" killer (David Berkowitz) all tortured animals before committing equally horrifying, violent crimes against humans. This pattern is so prevalent that in 2016, the FBI started tracking acts of cruelty against animals, as it does other violent felonies. So it wasn't all that surprising when, in 2013, University of Pittsburgh (Pitt) animal experimenter Robert Ferrante murdered his wife.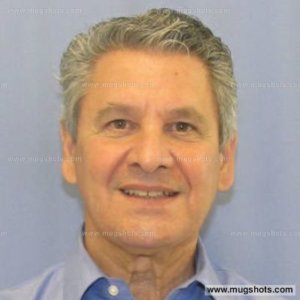 In 2011, Ferrante joined the staff of Pitt's Department of Neurological Surgery. His wife, Dr. Autumn Klein, worked at the University of Pittsburgh Medical Center. At Pitt, Ferrante operated a $3 million laboratory, where he conducted torturous experiments on mice for Huntington's disease (HD), amyotrophic lateral sclerosis (ALS), and other degenerative diseases—none of which occur in mice.
According to Ferrante's research assistant, Patricia Cipicchio, they killed "tons and tons of mice."
In one of his experiments, Ferrante evaluated mice for signs of motor deficits by suspending them by their tails. In another, he measured the effects of experimental drugs by placing mice on a spinning rod and seeing how long they stayed on. According to one article, the criteria for "euthanizing" these mice "was the point in time in which the HD mice were unable to right themselves after being placed on their back and initiate movement after being gently prodded for 20 [seconds]." According to another article, "euthanizing" the mice included decapitating them. Rats used in Ferrante's experiments were also killed via decapitation. The device below is similar to one used in Ferrante's laboratory to decapitate them:
How to Get Away With Murder: Do It in a Lab
If Ferrante spun, suspended, and decapitated animals in his home or on the street, he could face felony cruelty-to-animals charges. But—thanks to the protective walls of Pitt's laboratory—instead of jail time, he was lauded by his peers and given lucrative National Institutes of Health grants (using our tax dollars) to continue torturing animals. His little lab of horrors would play a role in his crime to come.
From Torturing Mice to Murdering His Wife
In February 2013, Klein reportedly told a friend that she planned to leave Ferrante. In the weeks following, Ferrante reportedly confronted Klein about an affair that he believed she was having. On April 15, 2013, police say Ferrante overnighted more than half a pound of cyanide to his laboratory.
Prosecutors: This is order form for cyanide that shows Robert Ferrante ordered it days before his wife was poisoned. pic.twitter.com/XZTvwD4rCT

— Marcie Cipriani (@MCipriani_WTAE) October 24, 2014
On April 17, 2013, 41-year-old Klein collapsed in her home in Pittsburgh. She was taken to a hospital, where she died three days later of cyanide poisoning, according to the medical examiner.
#BREAKING: UPMC Presby, Dr. Autumn Marie Klein, dead of cyanide poisoning. http://t.co/hqYYIs7ZfV pic.twitter.com/Ny6cpR2DPg

— KDKA (@KDKA) May 1, 2013
On July 25, 2013, Ferrante was arrested and charged with criminal homicide in the death of his wife. Prosecutors mentioned that Ferrante almost got away with murder—perhaps not surprising of someone who'd made a living out of killing defenseless living beings. Ferrante's attorneys even tried to use their client's heartless experiments as part of their defense, arguing that there's no way to prove Ferrante ordered the cyanide to kill Klein, since he used the substance in his ALS experiments. But it didn't work—in November 2014, Ferrante was found guilty of first-degree murder.
#BREAKINGNEWS: Pitt researcher Dr. Robert Ferrante found guilty of first-degree murder: http://t.co/NnnS1Zab3d

— KDKA (@KDKA) November 7, 2014
In 2018, the Superior Court of Pennsylvania upheld Ferrante's conviction. The former experimenter is serving a life sentence without parole.
Don't Let Experimenters Get Away With Murder
For years, Ferrante got away with killing. Only when he committed an equally horrific crime against a human did he pay a price. But there's no difference between individuals who live in our homes and those who suffer in laboratories—and there shouldn't be any difference in the punishments imposed on those who violate their rights.
Ferrante is in terrifying company—countless dangerous individuals use universities as safe havens to inflict unfathomable cruelty on animals with impunity. Join us in asking the Department of Health & Human Services (DHHS) to require a psychiatric evaluation of anyone who's applying for federal funding to conduct experiments on animals: