On October 31, Dallas County law-enforcement officials responded to reports of two severely underweight horses apparently abandoned on the side of the road in Seagoville, Texas. Both horses appeared to be malnourished and suffered from visible injuries, and one had wounds around his neck, apparently from being tied up for extended periods of time. One was euthanized, and the other was shot repeatedly at the scene in a totally botched attempt to end his life.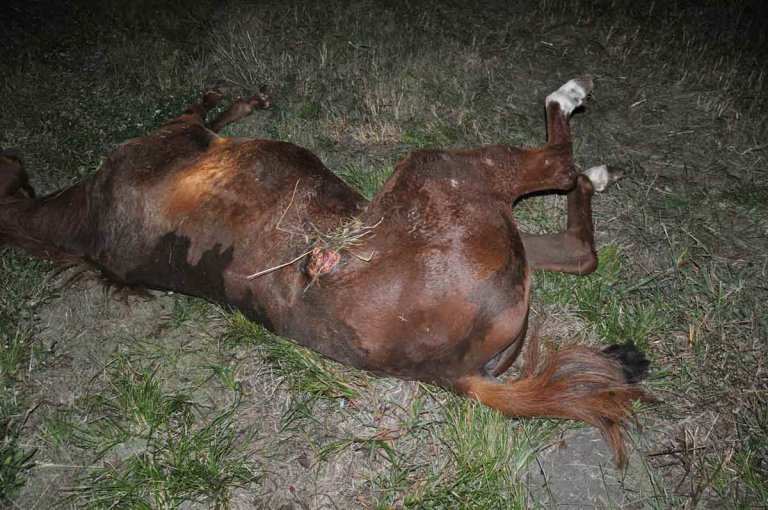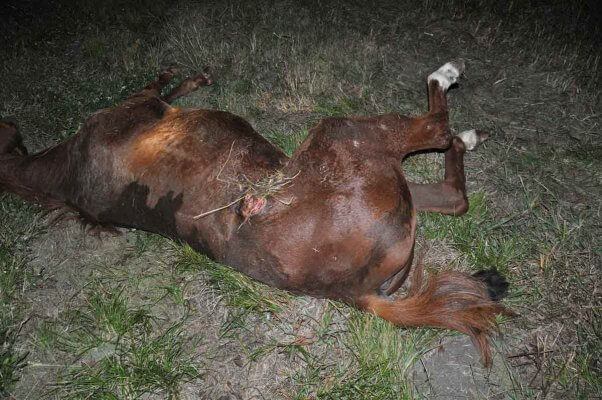 Dallas County Sheriff's Department
Authorities are investigating who might have abandoned the horses but have yet to make any arrests in the case, prompting PETA to offer a reward of up to $5,000 for information leading to the arrest and conviction on cruelty charges of the person or persons responsible for this abuse and neglect.
We need your help to find out who did this!
These horses were apparently abandoned to starve and suffer with protruding bones and painful wounds. PETA and the sheriff's department need the public's help to find the person(s) responsible.
Dallas County Sheriff's Office
Anyone who recognizes these horses or has any information about the case is encouraged to contact detectives with the Dallas County Sheriff's Department at 214-653-3489.
---
Sharing this information with your friends, family, and social media followers might be the only way to apprehend those responsible for this act. Even if you don't live in Dallas, publicizing this story will discourage others everywhere from committing acts of violence or willful neglect against animals.