If you've never seen rescued pigs splashing in a pool, getting giddy over fruit, and wagging their tails before, you're in for a treat.
Jack and Ben started life being handed out like free candy outside a Virginia dollar store along with their brothers and sisters. A pair of compassionate women happened upon the scene and quickly snapped up the two remaining piglets to protect them from people who might want to harm them.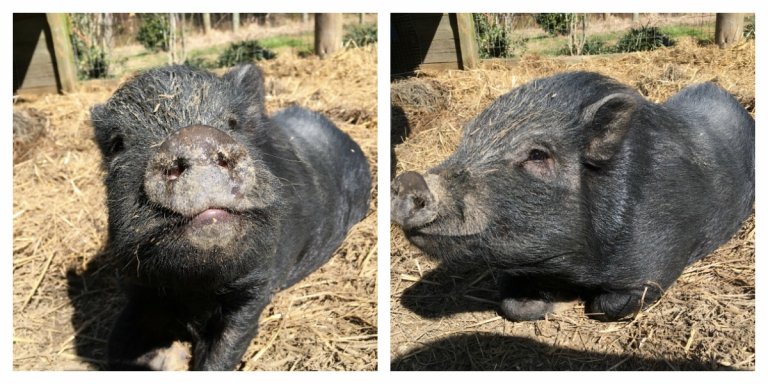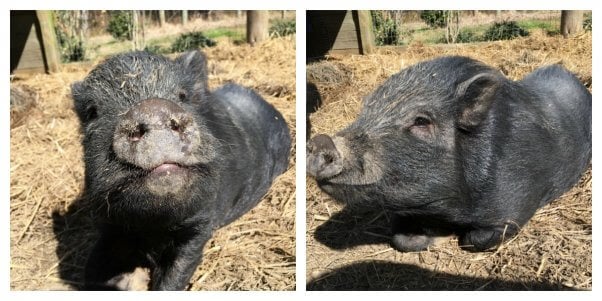 The women did their best to care for the growing animals, but pigs need specialized care and can often reach 150 pounds. They realized that Jack and Ben were going to need more time and space than they were able to offer. So they called PETA.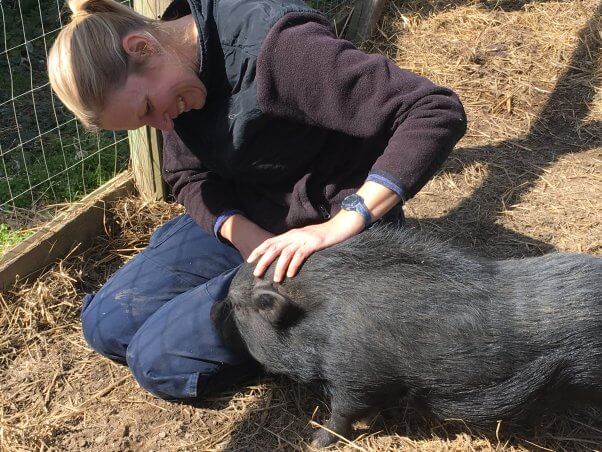 While we searched for the perfect family for Jack and Ben, they quickly became the most popular folks at the Sam Simon Center (PETA's Norfolk, Virginia, headquarters). Staffers discovered a new favorite hobby: giving them fruit as a treat. And as you can see from the video, the pigs were happy to indulge them:
And between all the bananas and watermelons, the pigs' perfect match appeared: a pair of PETA employees in Ohio with a spacious lawn, a cozy little barn, and lots of apple trees. So off they went.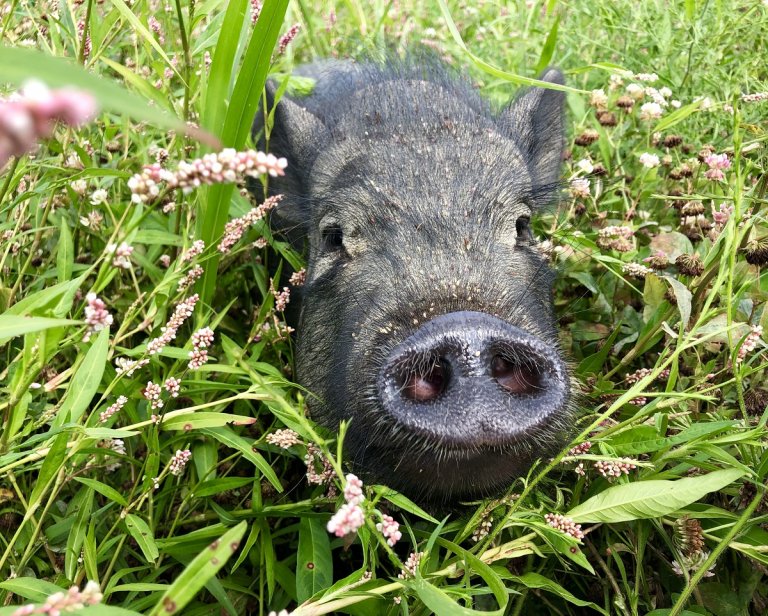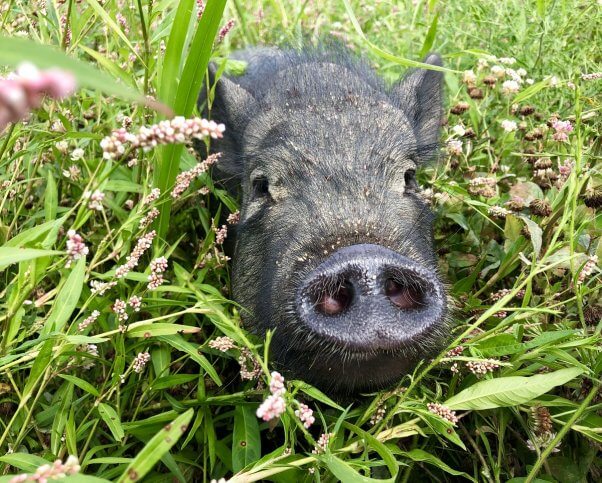 Now, the first thing the brothers do when they wake up is hurry to find all the apples that fell off the trees overnight. They spend their days running through the yard, playing in their pool, taking mud baths, and telling their new guardians, "Thank you!" with happy tail wags.
And they spend their nights sleeping curled up together.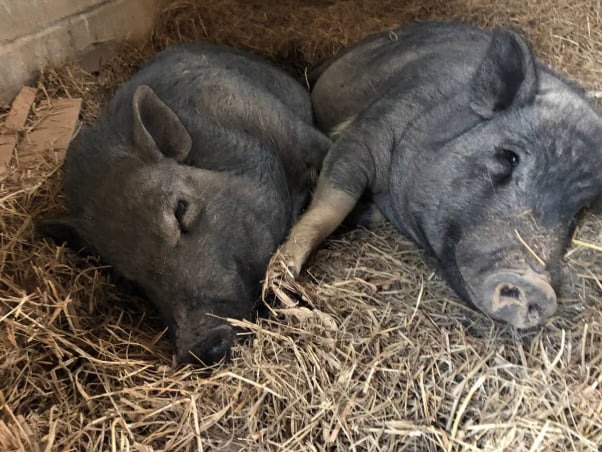 Jack and Ben are living the life that every pig deserves. These intelligent animals have distinct personalities, adept memories, complex emotions, and a desire to live their lives in peace and free from harm. If you've enjoyed this story, please give all pigs a chance to live by leaving them off your plate.