After PETA's fieldworkers urgently rescued him from under a mobile home, 12-week-old kitten Finnegan is ready to begin again.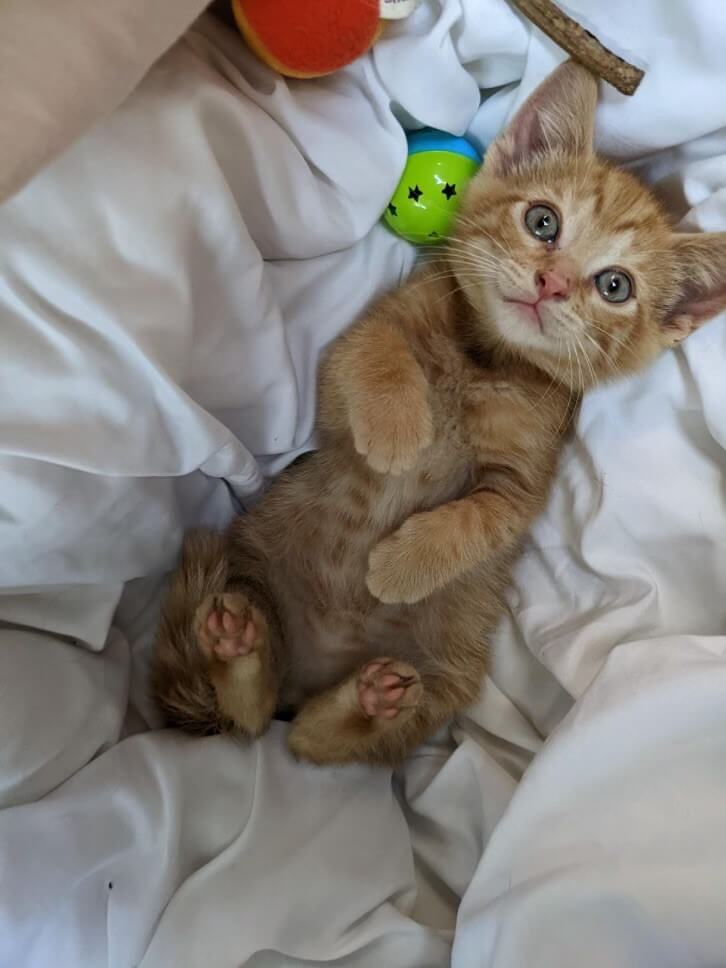 Our fieldworkers found Finnegan during a visit to help other animals at the mobile home park.
Loud screams and meows led the team to the source of the desperate cries: a shaking, terrified kitten hopelessly entangled in wire and mesh.

The rescuers leaped into action, freed Finnegan, removed the mesh that was painfully wrapped around his neck, and gave him some much-needed care and attention. After persuading his owner to surrender him, they quickly transported him to safety.
It didn't take long for the rescued kitten, in the care of a compassionate foster family, to learn how to live indoors.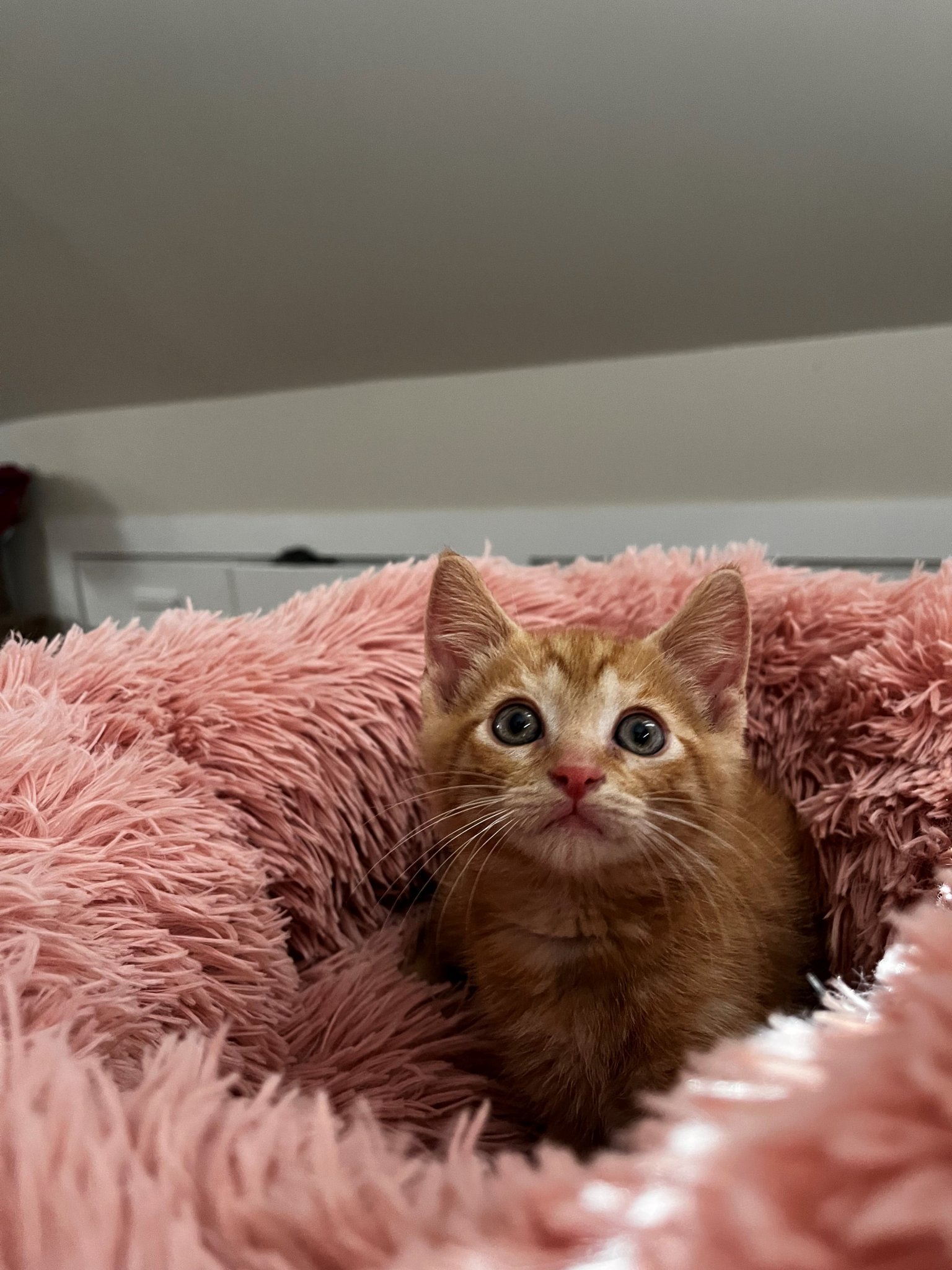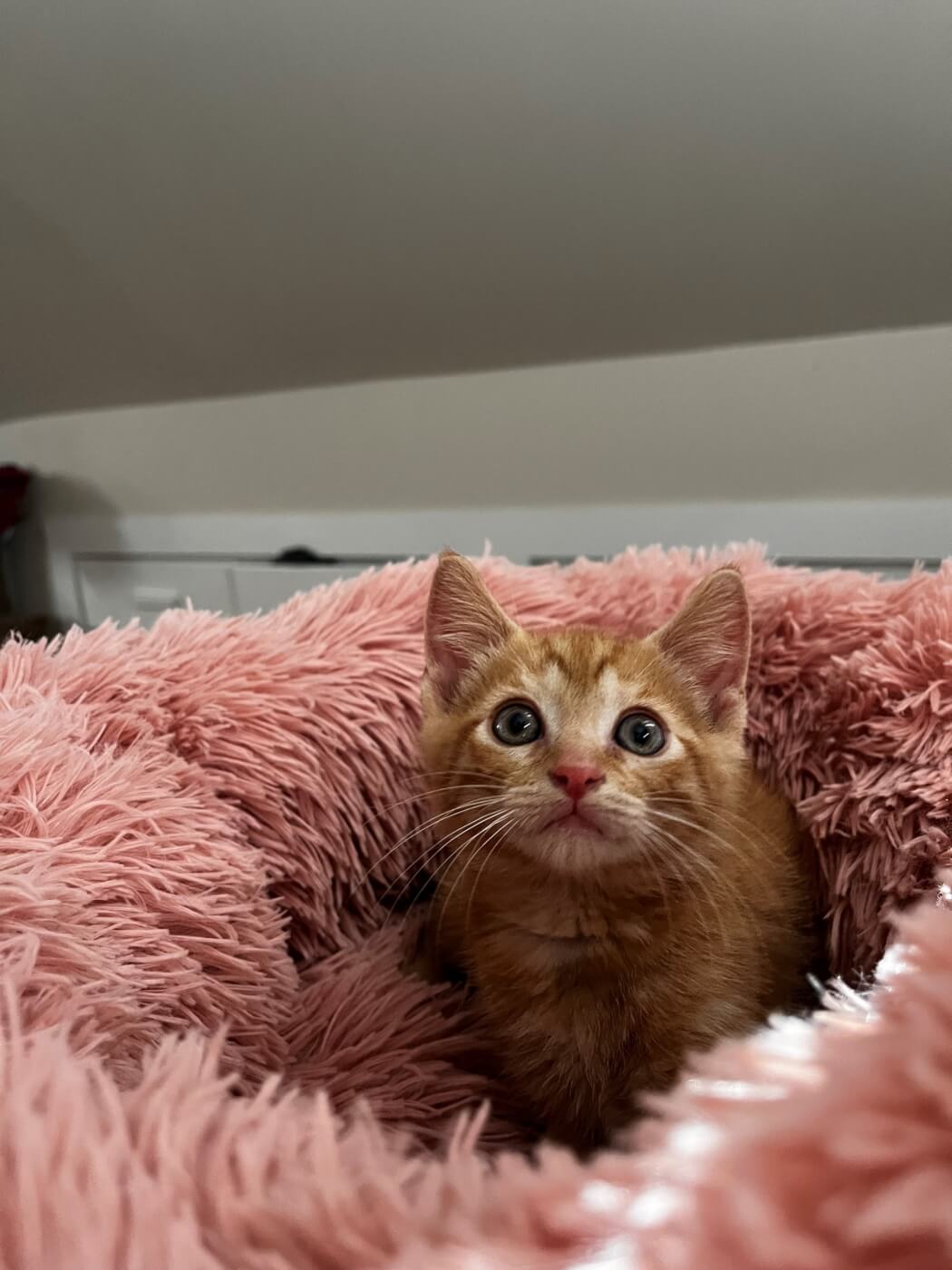 Playful, affectionate, and as fiery as his bright orange fur, young Finnegan is ready to find his permanent home.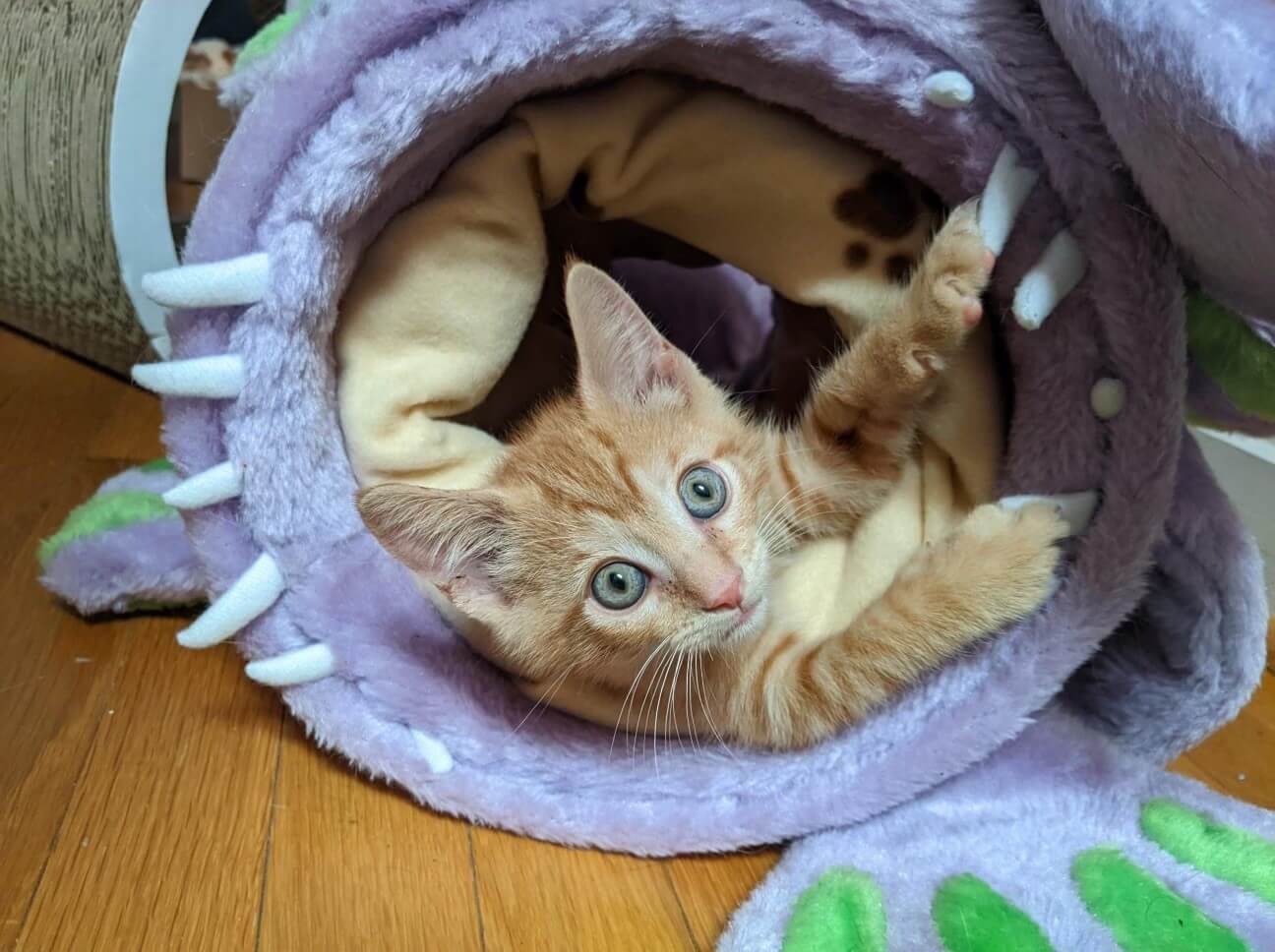 Will Finnegan the Rescued Kitten Be Your Best Feline Friend?
If you've fallen for Finnegan like we have—and have the resources and endless respect a kitten companion needs—send an e-mail to [email protected].