It looks like somebody may have stayed up past his bedtime watching the new FOX TV show Houdini and Doyle, judging by the antics of Danny, a mischievous dachshund mix currently up for adoption at PETA's Sam Simon Center in Norfolk, Virginia. PETA staffers were recently in stitches watching the Magnificent Houdanny wrap himself up in a blanket before performing a theatrical escape from it.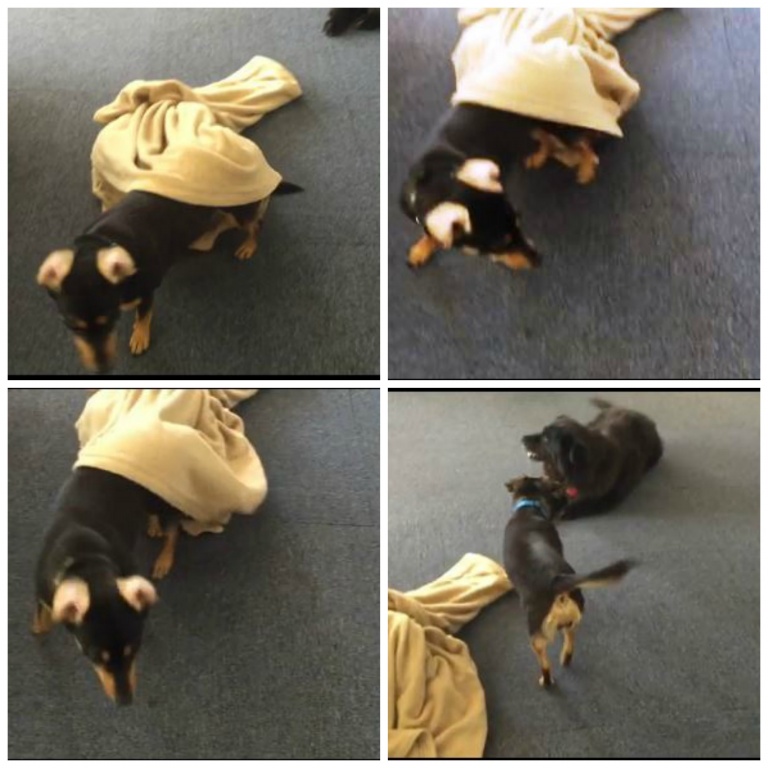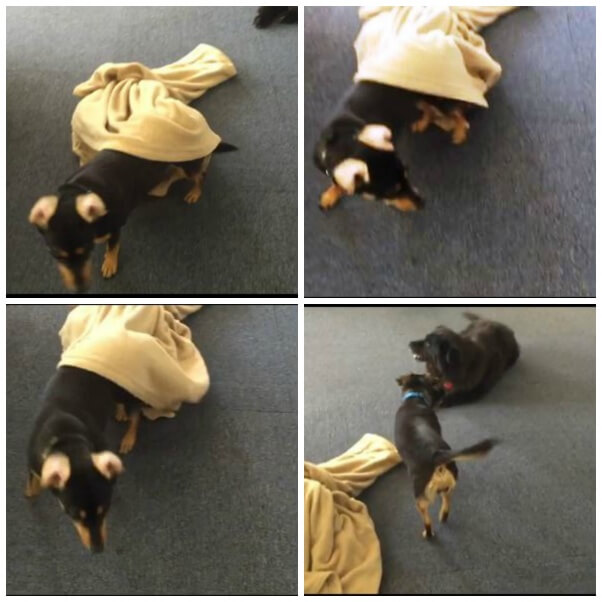 But that stupefying stunt was just one of Danny's many amazing feats. His first trick was to be rescued from a perilous life on the streets by the awesome Danville Area Humane Society, which transferred him to PETA last weekend during our Spring Adopt-a-Thon.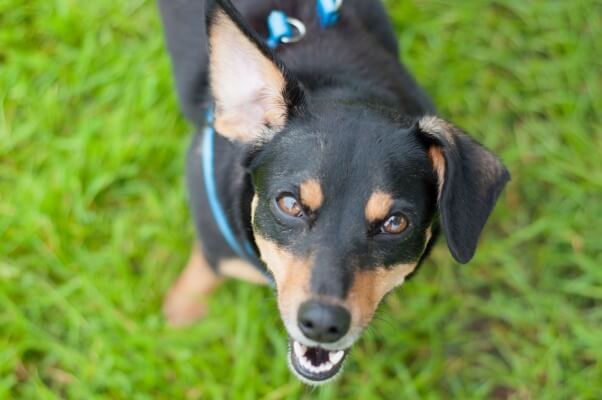 Danny has the magical ability to charm everyone he meets with his sunny disposition and boundless enthusiasm. But even though he put on one of his best performances on Saturday, at the end of the day, he was still in need of a partner for his high-energy routine.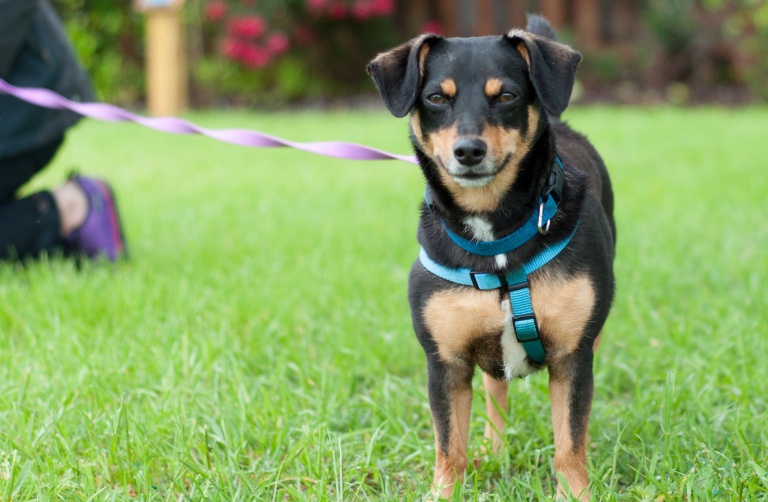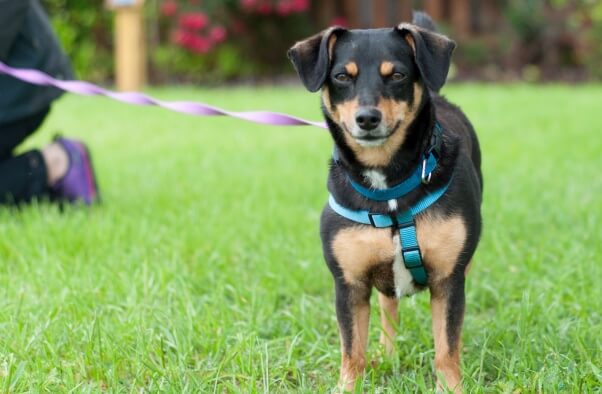 Although he's about 4 years old, Danny still has the curiosity and playfulness of a puppy. He's housetrained, takes treats politely, and gets along well with dogs and cats. When he isn't mounting epic mock battles with blankets, he likes to wrap himself up in them for naps.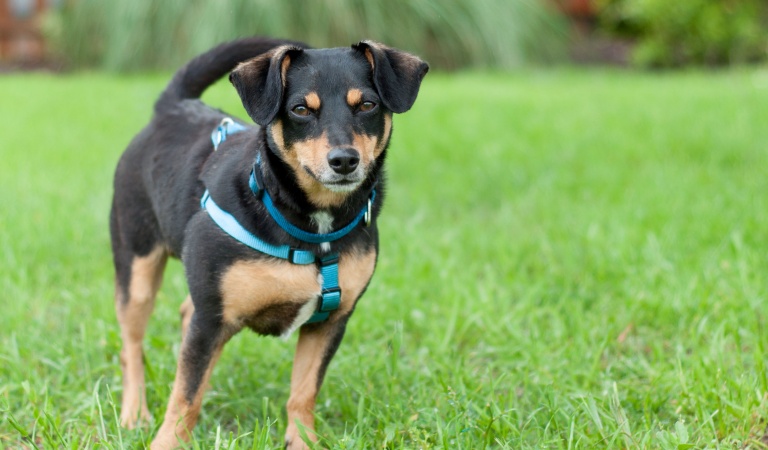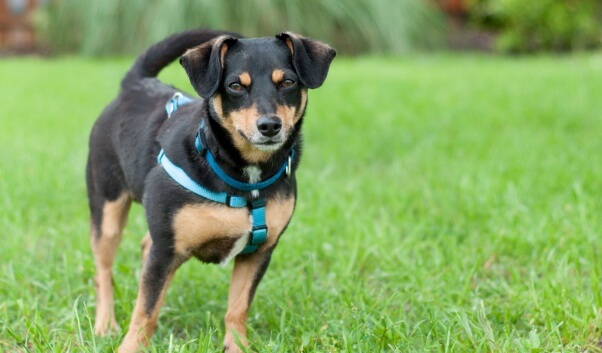 Be careful: Danny is also a master hypnotist. You're getting veeery sleepy. When I snap my fingers, you will go to your computer and type in [email protected] to find out more about how you can add a little magic to your life by adopting Danny. Who knows? He may also help you quit smoking and lose weight!*
(*Results not guaranteed: He's still working on the hypnotism, to be honest.)