Show of hands: Who can describe the non-animal approaches to predicting the impact of nanomaterials on the human lung?
Yeah, me, neither.
But members of the PETA International Science Consortium Ltd. can, and three reports summarizing the recommendations from a workshop that it organized were recently published.
Nanomaterials are minuscule particles (smaller than the thickness of a strand of hair) that can enter the body when we inhale, potentially causing lung problems. They are used in a number of products, such as paints, building materials, and food packaging, so tests are required to understand the effects of these materials on our health. The test for lung toxicity has involved squeezing rats into small chambers and forcing them to inhale nanomaterials.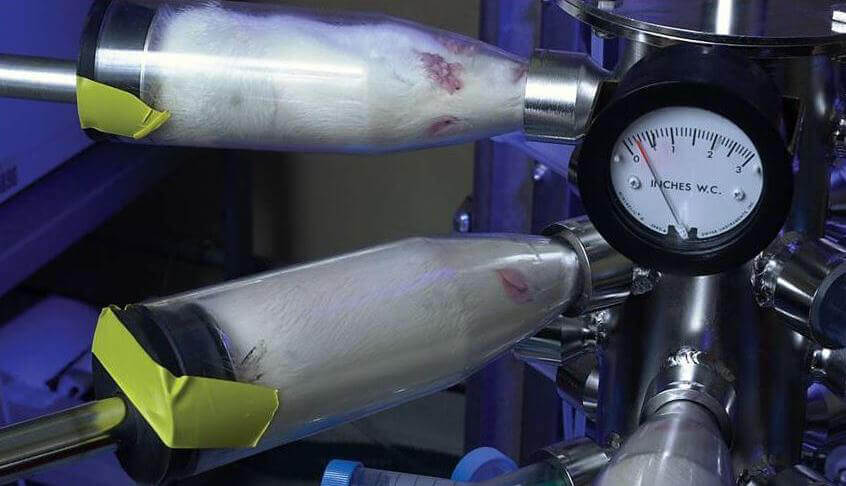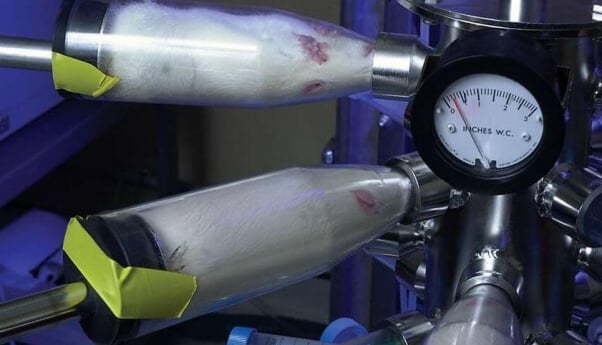 The scientific and ethical concerns associated with this testing led the Science Consortium to convene an international expert workshop at the headquarters of the Environmental Protection Agency in Washington, D.C., to discuss the replacement of animal use in inhalation tests for nanomaterials with non-animal methods.
As a result of the workshop, the Science Consortium is now funding three laboratories that are all working to develop a non-animal system that can be used to predict the lung toxicity of nanomaterials, preventing countless animals from suffering and dying in inhalation toxicity tests.
Bottom line: The Science Consortium's work is clearly demonstrating that animal-free tests can and should be used instead of experiments on animals!