Update 2: 
Well, the results are in, and the friends of felines have carried the day: The new Monopoly token will be a cat—inspired by a real-life rescued kitty (see below)—to replace the older iron token.
Thank you to all you Monopoly fans who cast your votes in recognition of the fact that no one wins when people breed and buy animals. Remember: The best way to show more than a token interest in helping homeless cats is always to adopt them from shelters or rescues and make sure they're spayed or neutered. 
Update:
Following PETA's appeal to replace the current purebred "Scottie dog" token in Monopoly with one representing a rescued mutt (see original post below), Hasbro Gaming Senior Vice President and Global Brand Leader Eric Nyman responded in a letter to PETA, saying:
Among the options for the new token is a cat. This token and its design was inspired in part by a cat named Shadow, who was rescued by one of our employees. Shadow recently passed away, so we are thrilled to pay homage to her by using her as inspiration for one of our potential new Monopoly tokens.
You can vote for the new cat token here. 
Originally posted on January 16th:
Monopoly players can be fanatical about their token of choice—I always have to play as the dog. Now, Hasbro is shaking things up with plans to retire one of the traditional Monopoly tokens, with the decision based on online voting. It looks like the little pooch will make the cut, so PETA is urging the company to make another change that could save real dogs by altering the token's look and referring to it as a "rescued mutt" instead of a purebred "Scottie dog."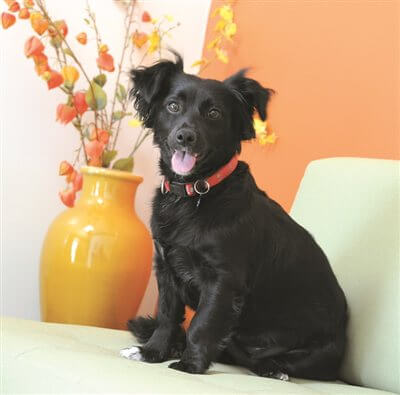 Breeding Hurts—and Kills
How would this switch help dogs? Including a dog who is clearly a mixed breed would remind players that these canines are just as lovable, loyal, and deserving as any purebred and that every time someone chooses to buy a dog from a pet store or breeder, a homeless animal loses his or her chance at finding a home. For millions of dogs in shelters, there is no "Get out of jail free" card. Approximately half of the 6 to 8 million animals who enter shelters every year are euthanized, largely for lack of a good home.
Purebred dogs are also more likely to suffer from debilitating conditions and painful congenital disorders. Scotties, for example, are often affected by a hereditary disorder called "Scotty cramp," which can significantly impair their ability to run or even walk normally. Because they are not bred to produce specific physical traits, mixed-breed dogs have a lower risk for respiratory problems, bone disease, hemophilia, cataracts, hip dysplasia, and other disorders.
What You Can Do
 Please never buy any animal from a breeder or pet store. Instead, give a shelter mutt a "Chance"—you'll gain a wonderful companion while also helping to alleviate animal overpopulation, which causes so much misery.