Driver Jim Weiland is on the fast track to ending animal suffering. As he prepares to face off against other Ferrari drivers in the North American Ferrari Challenge, a cross-continent race series, his 458 Italia GT is facing off against cruelty to animals, with these new PETA decals: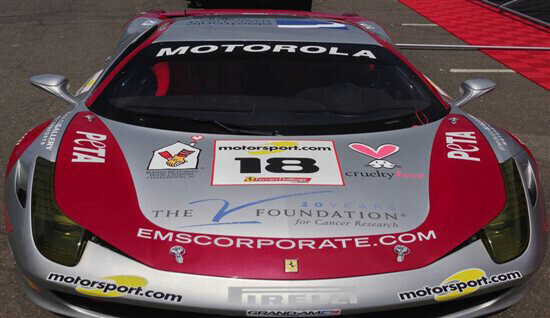 Jim will tour the U.S. and Canada, challenging other drivers to keep up and challenging race fans to ramp up their kindness to animals. Our cruelty-free product logo on the car's hood will remind people to choose cosmetics and household products that were tested without blinding bunnies.
Using your passion to spread the cruelty-free message? We'd call that "being driven."
Whatever your hobby, there is always a way to use it to help animals. Contact PETA's Action Team for help getting involved.