Baby, it's cold outside—so a fleet of PETA mascots, including a "rabbit," a "fox," and a "raccoon," are hitting the streets and the subway this winter to ask folks in New York City, Washington, D.C., Cleveland, and Chicago (so far) to be warm and warmhearted and say "no" to real animal fur.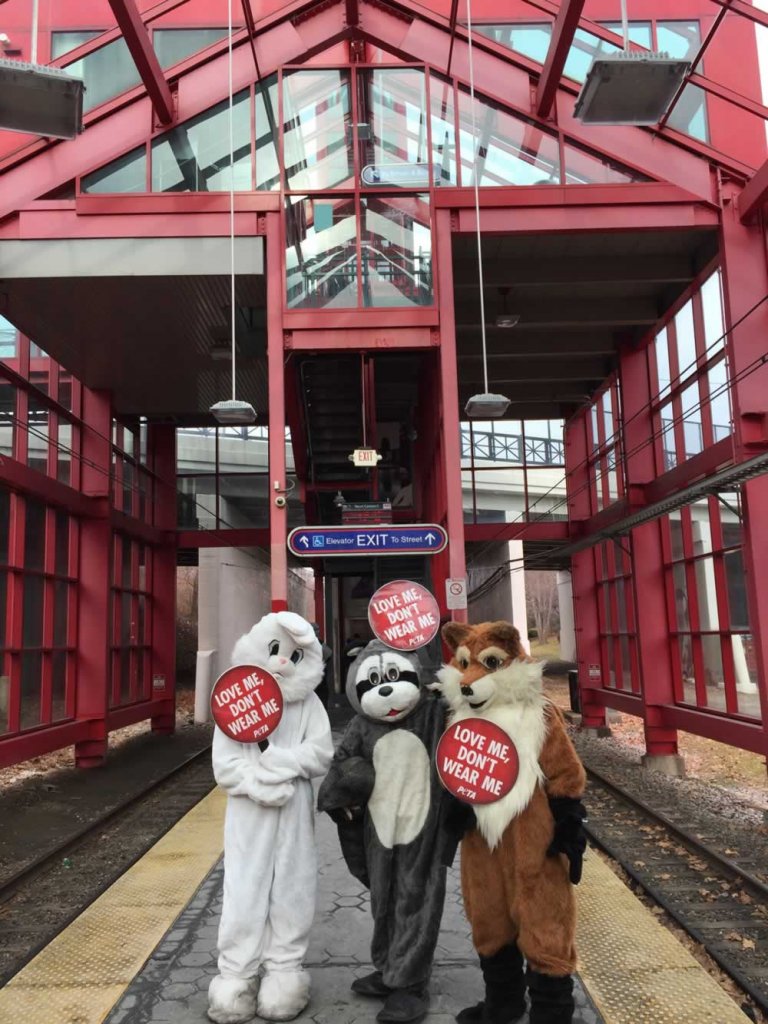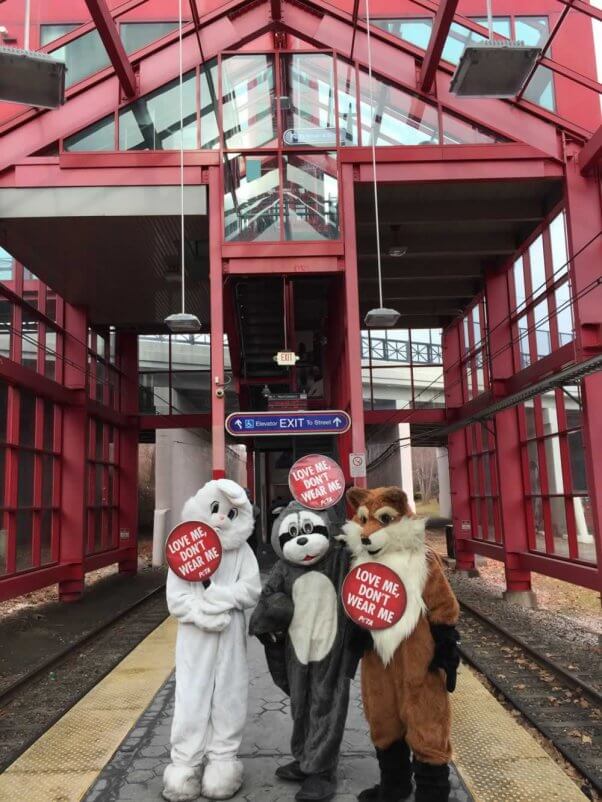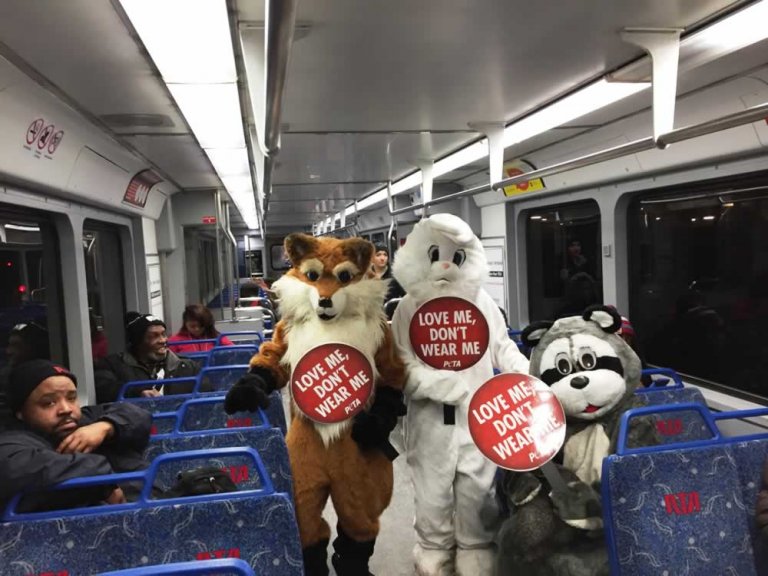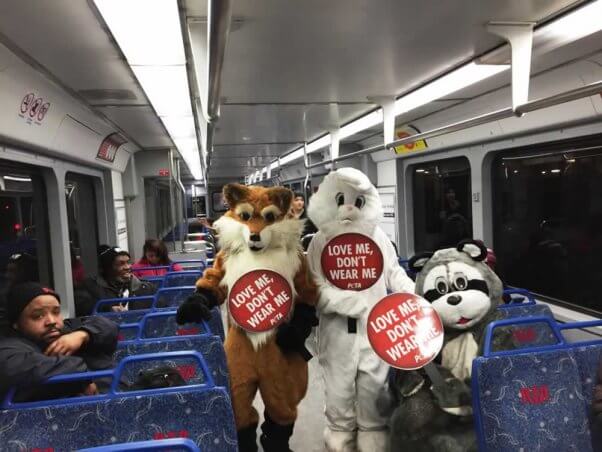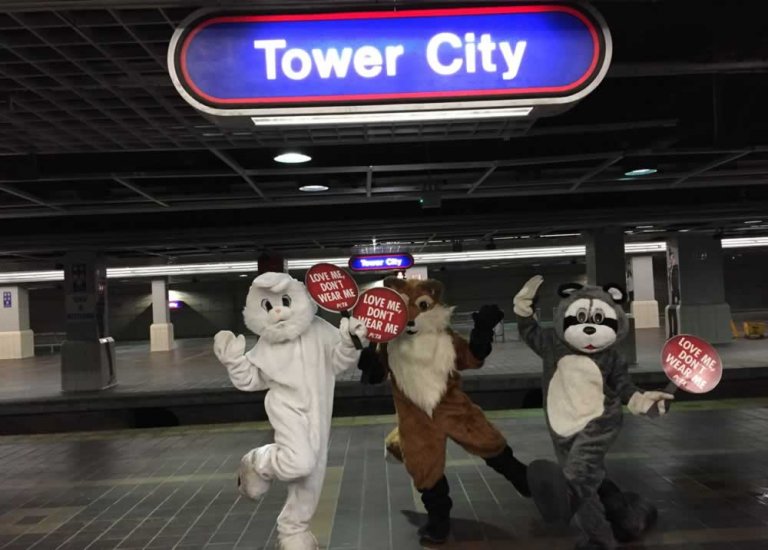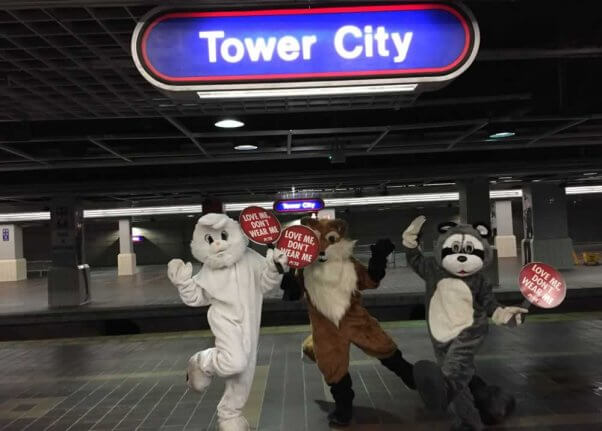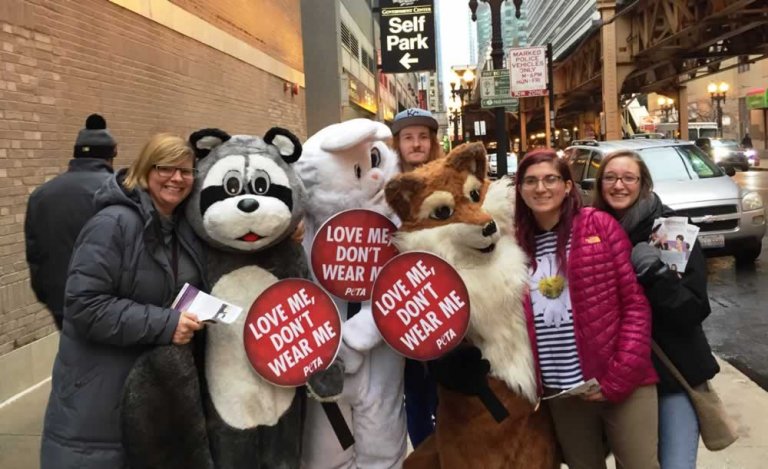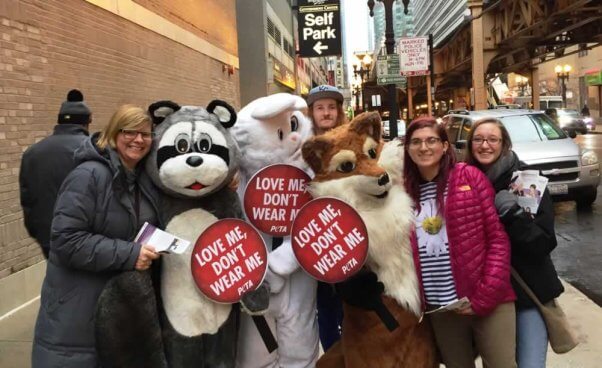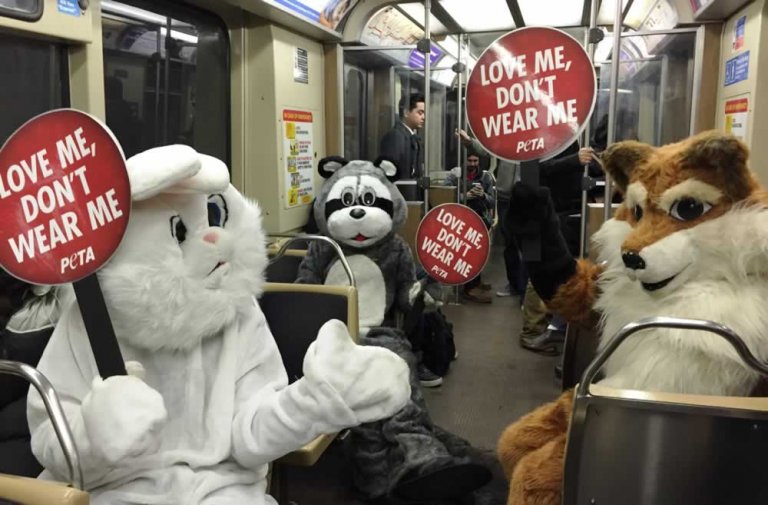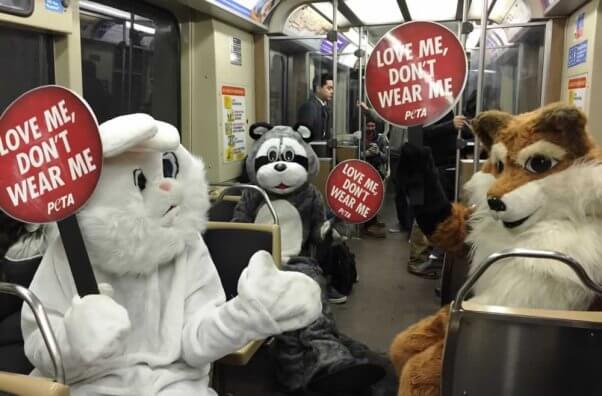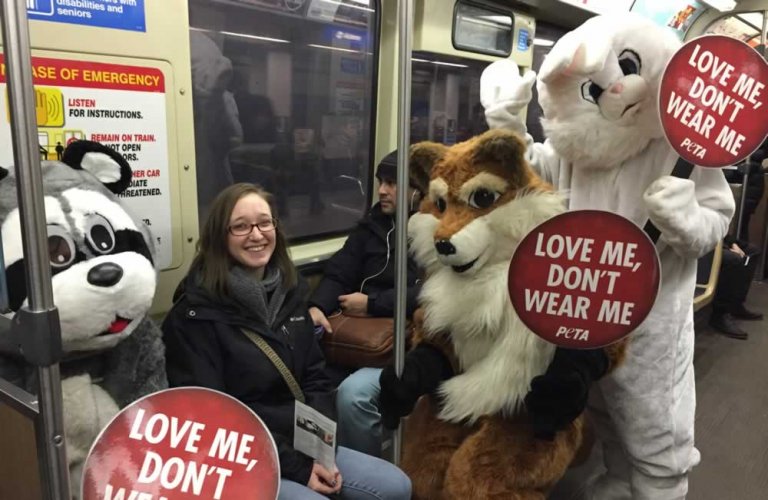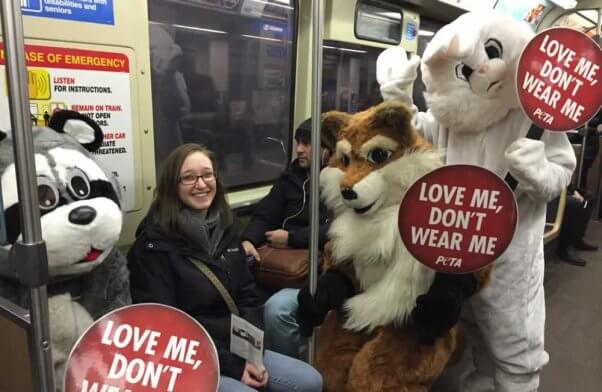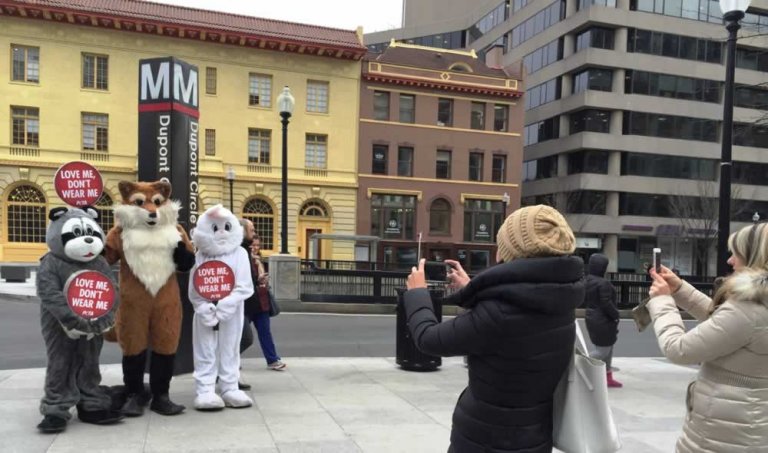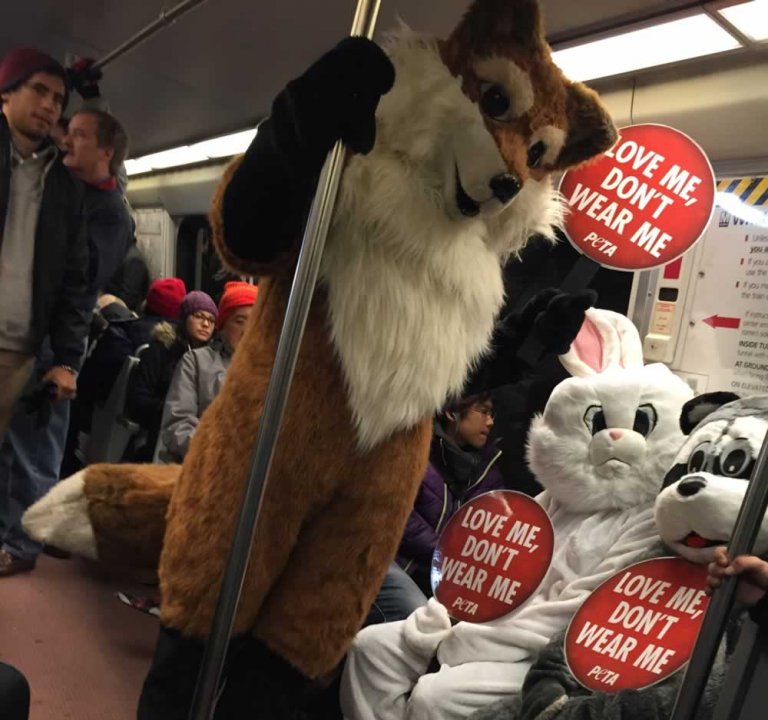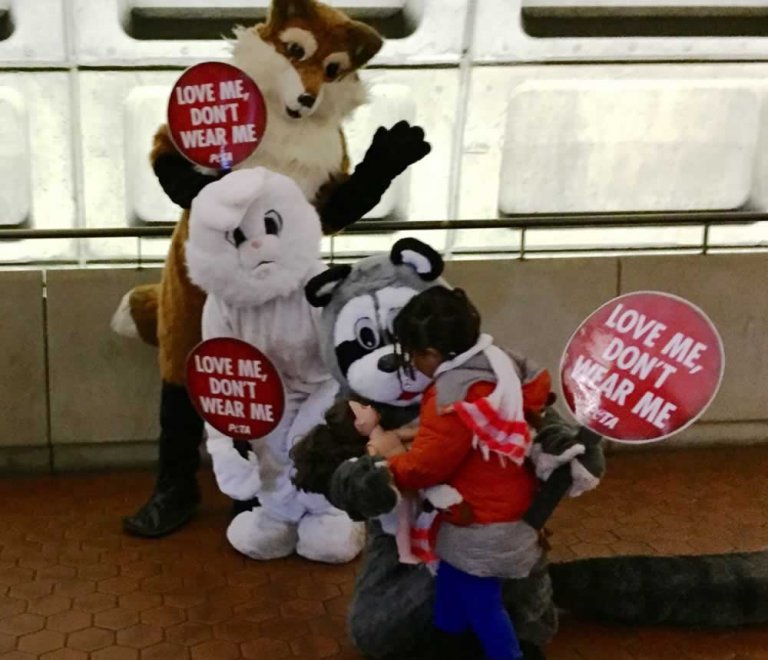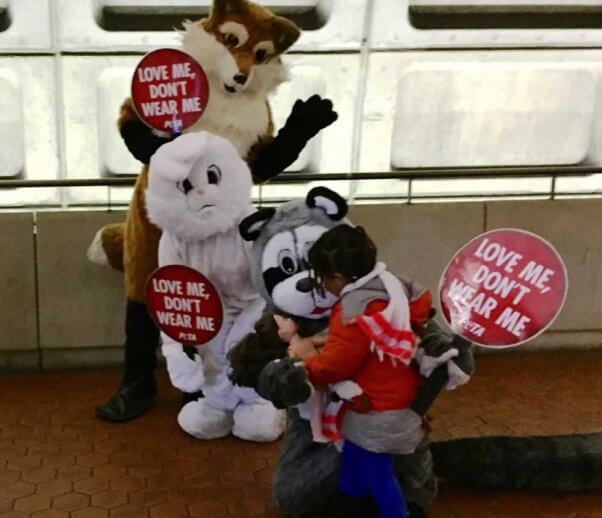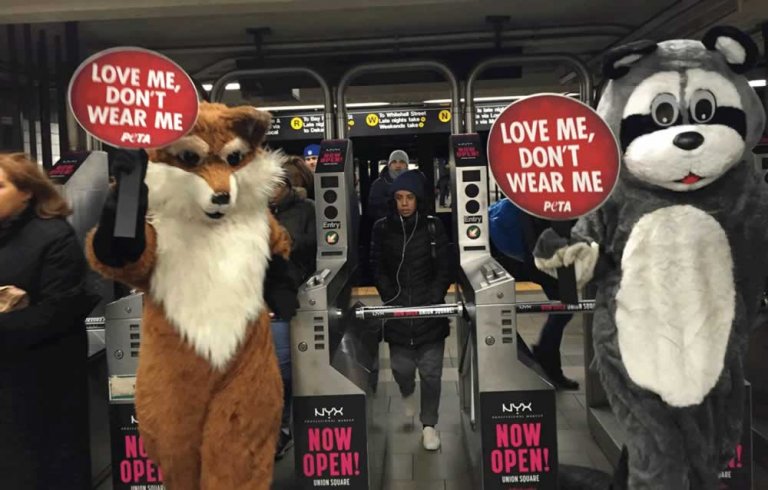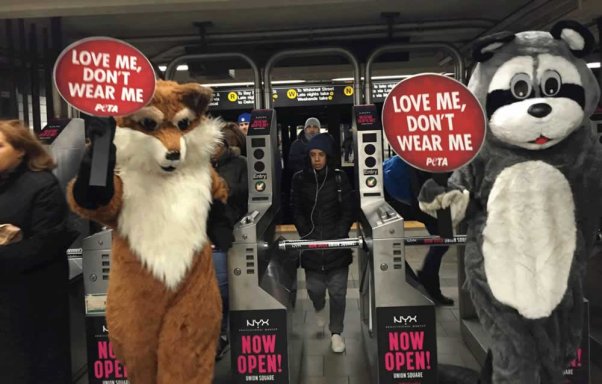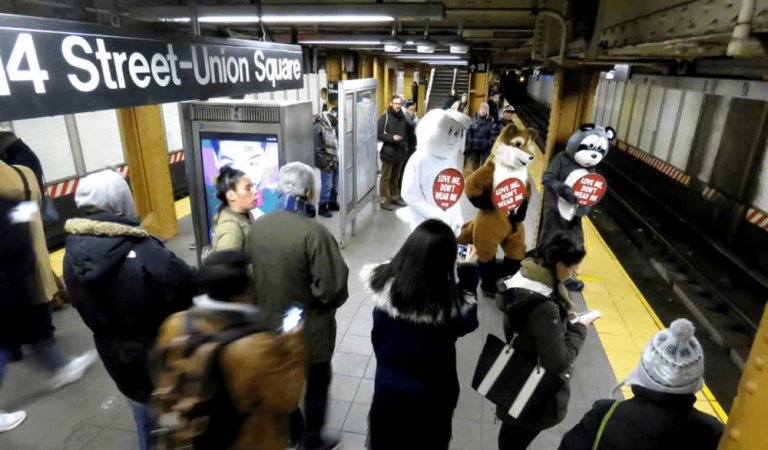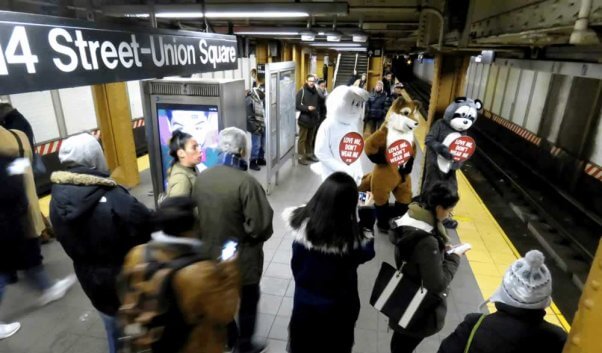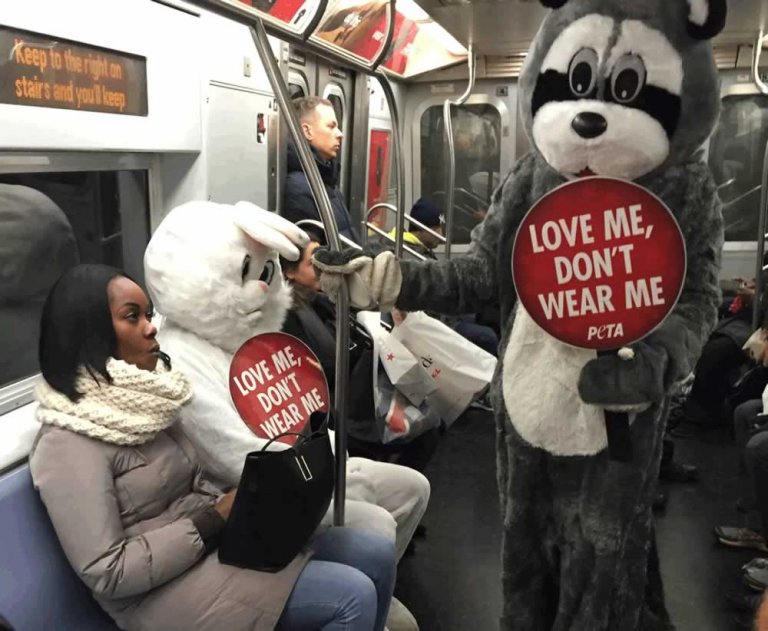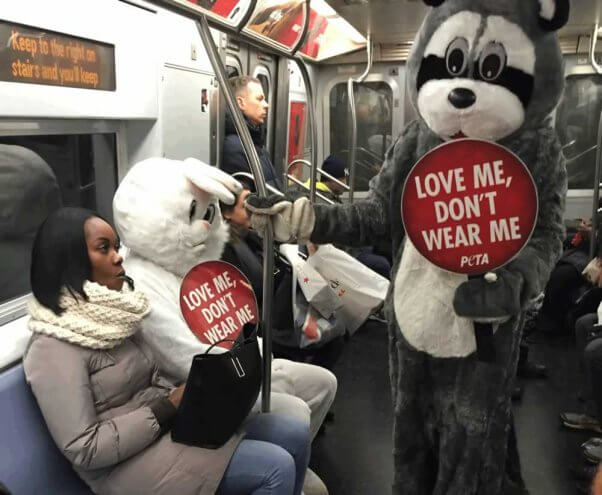 "PETA's mascot pals will remind shoppers that every fur coat, collar, or cuff costs sensitive animals their lives," says PETA Associate Director Ashley Byrne. "Caring people can offer animals a little comfort and joy this holiday season by refusing to buy or wear fur."
Most animals used for fur spend their entire lives confined to cramped, filthy wire cages until they are bludgeoned, poisoned, electrocuted, or even skinned alive. That's part of why a growing number of top designers and retailers—including Stella McCartney, Calvin Klein, Vivienne Westwood, Giorgio Armani, H&M, Topshop, Zara, Urban Outfitters, Gap Inc., J.Crew, and many more—are all fur-free.