Today, 25 chanting, poster-wielding PETA supporters descended on the grand opening of Canada Goose's first-ever brick-and-mortar store in Toronto. Less than a minute after protesters entered the building—where they were immediately locked in by security personnel—the company's CEO fled to the back of the store.
[Video by Alex Bez (IG: vegan_eh)]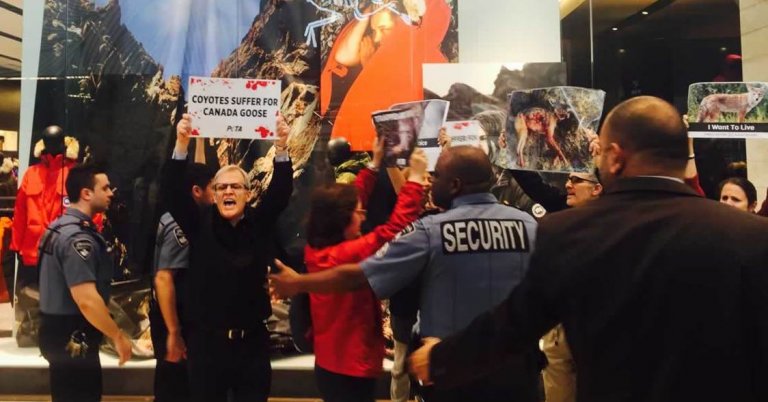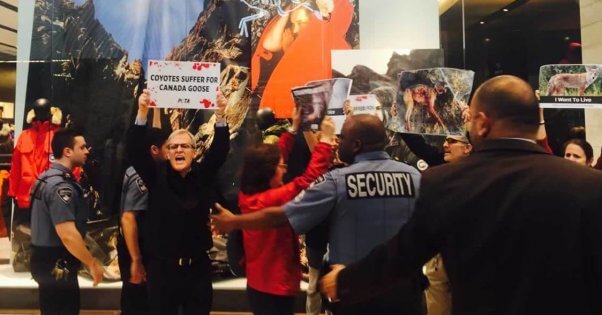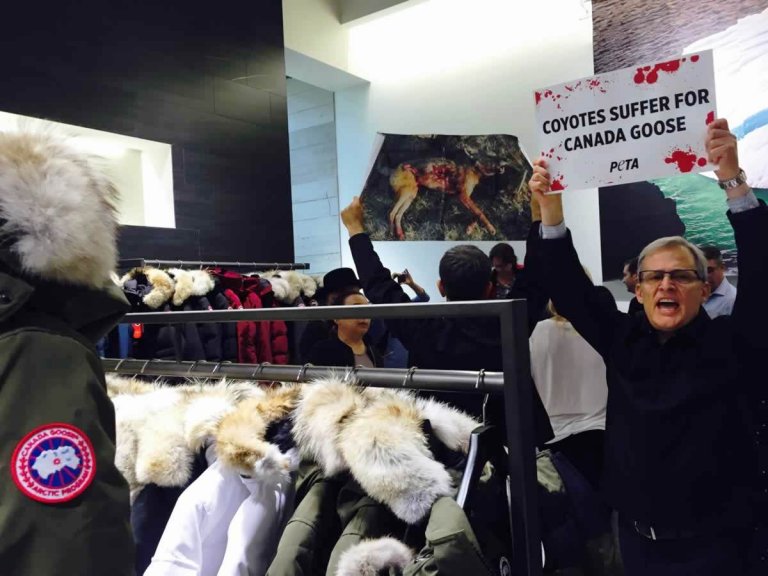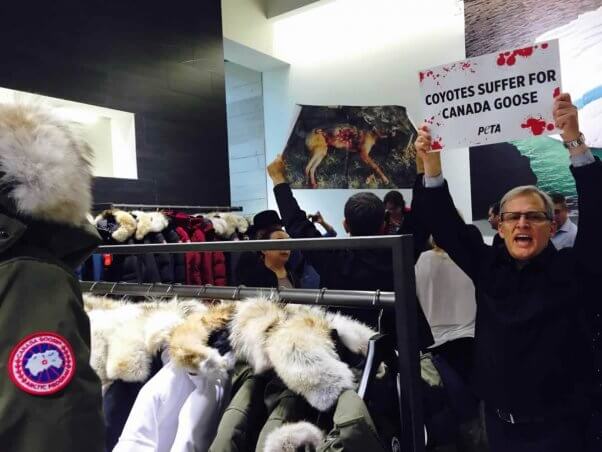 Trapped coyote mothers desperate to get back to their starving pups have been known to attempt to chew off their own limbs to escape, and many trapped animals succumb to the elements, blood loss, infection, or predators before trappers find them.
PETA's Facebook video of a trapped coyote suffering after being shot has been viewed more than 16 million times.
What You Can Do