PETA's costumed "goose" extended a thankful wing to Prince Charles just ahead of his historic White House meeting with President Barack Obama today. The "goose"—bearing a sign proclaiming, "Charlie Is My Darling for Banning Foie Gras From Royal Menus"—greeted everyone outside the White House.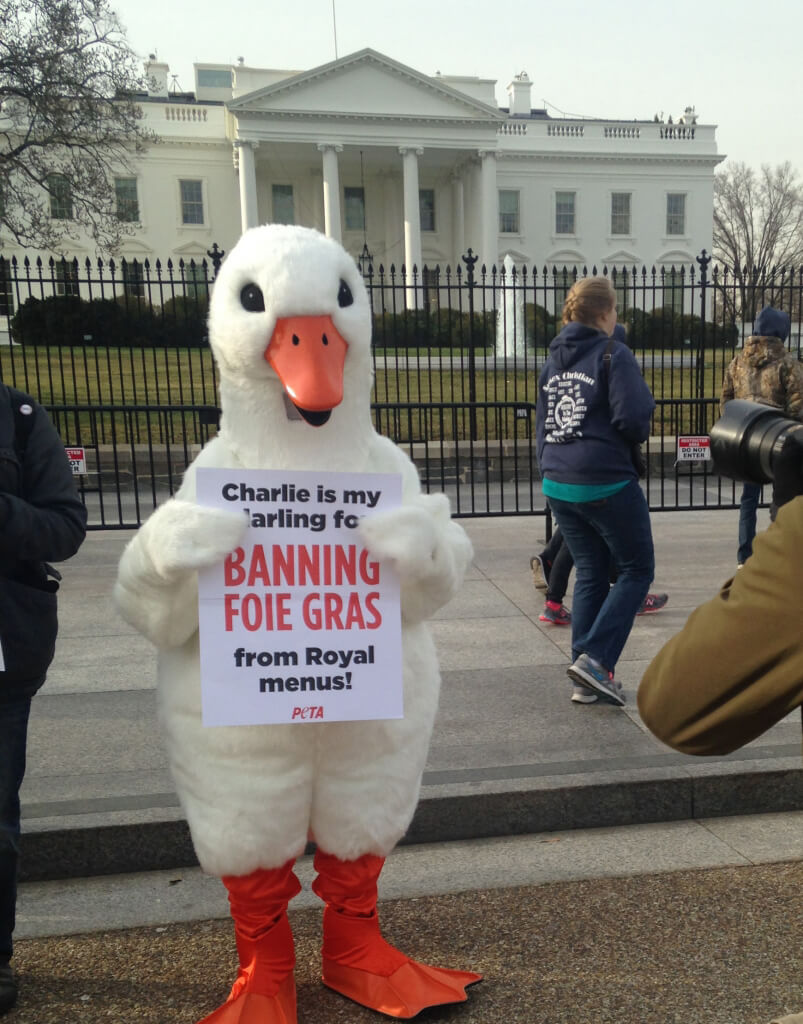 We salute Prince Charles for his stance against foie gras, a product so vile that its production is banned in his own country. Foie gras is produced by force-feeding ducks and geese huge amounts of grain through a hydraulic tube that's shoved down their throats several times a day until their livers swell to as much as 10 times their normal size. The pipes sometimes puncture the birds' throats, and many of the animals suffer from ruptured internal organs, fungal and bacterial infections, and liver failure—not to mention severe trauma.
We hope the Prince's kind decision—and our grateful "goose"—will encourage all people to leave foie gras off their plates. Please urge the old recalcitrant British department store Fortnum & Mason to follow Prince Charles' lead and drop foie gras.