PETA was trying to win one victory. Instead, we got two.
We contacted Postmates, a national on-demand delivery company, after it had posted two of these billboards mocking vegans in Los Angeles: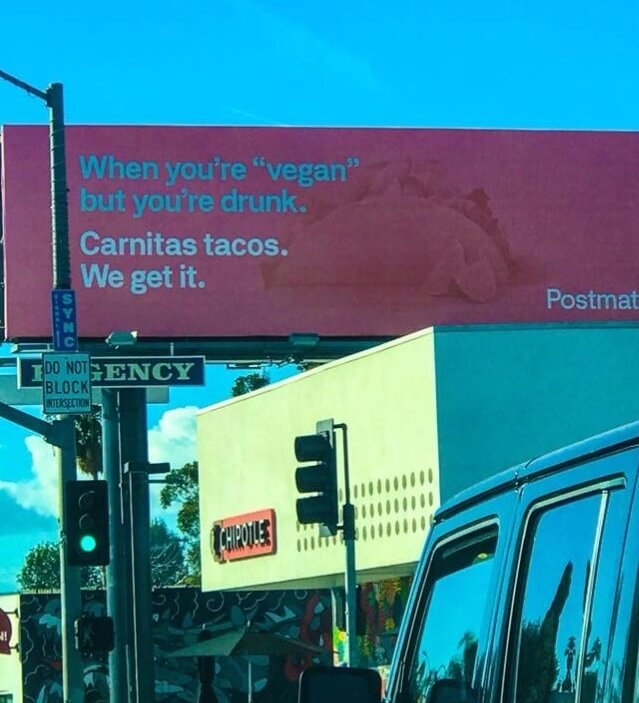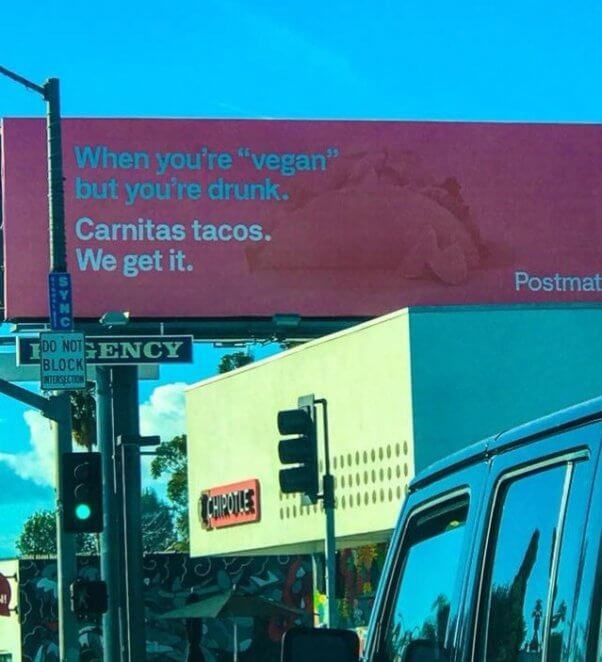 It was intended to be humorous, but as vegans know, eating according to your conscience isn't a fad diet and doesn't involve cheat days. Postmates, with open ears and hearts, listened to PETA's concerns and agreed. In a jiffy, the billboards were taken down, and the ads were excluded from the company's national campaign.
The conversation didn't stop there, though. After learning from PETA that foie gras is made from the grotesquely enlarged livers of ducks and geese who have been force-fed, Postmates said that it would no longer deliver the diseased livers to its customers.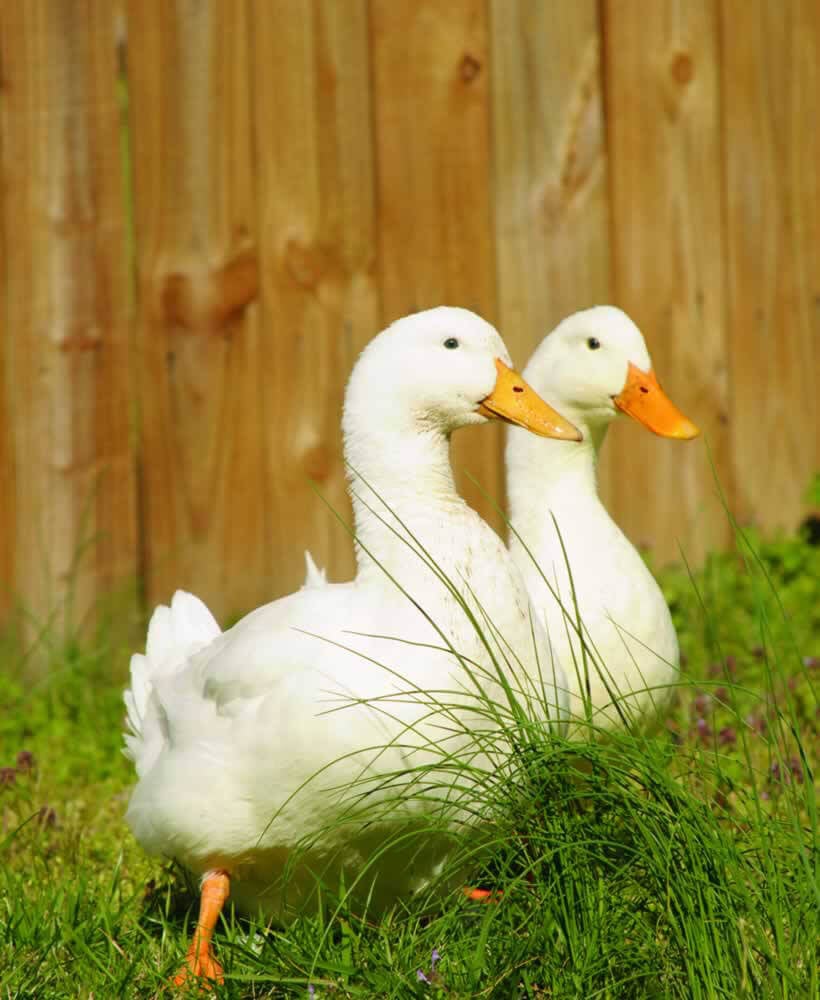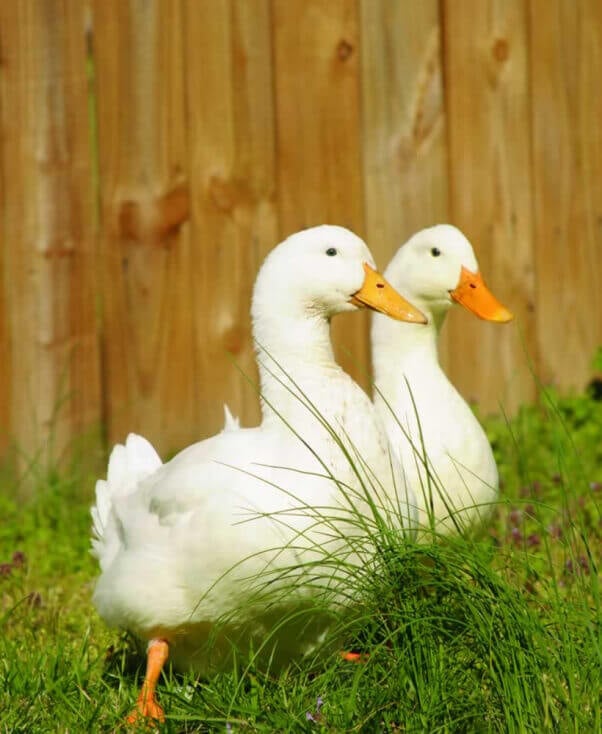 Postmates joins a slew of companies—such as Whole Foods, FreshDirect, and Sam's Club—that have rejected foie gras, a product of tremendous suffering. Cheers to Postmates for taking this kind action!
In foie gras production, several pounds of fat and grain are pumped into birds' stomachs every day through tubes shoved down their throats, causing their livers to swell to up to 10 times their normal size. In some cases, their organs even rupture. Investigations into farms in the U.S. and Europe have revealed sick, dying, and dead animals—some with holes in their necks from injuries sustained during force-feeding.
It's no wonder that more than a dozen countries—including Australia, Germany, and the U.K.—prohibit foie gras production and top chefs such as Wolfgang Puck and the late Charlie Trotter have refused to serve it.
Deliver some compassion to your mailbox by ordering a free vegan starter kit.
Ready to go vegan? Have a friend or family member who's ready to make some lifestyle changes? PETA has you covered with tons of recipes, tips, and product suggestions for a kinder, healthier life!