Earth to foodies everywhere: Eating plants to save the planet is as easy as vegan pie. Just ask all these restaurants and companies that are helping PETA for "Go Vegan for the Earth" Day this year!
Carl's Jr. (Participating Locations)
Hungry diners can go all out at Carl's Jr. by ordering a vegan Beyond Burger (with no cheese or mayo) with a $5-off coupon.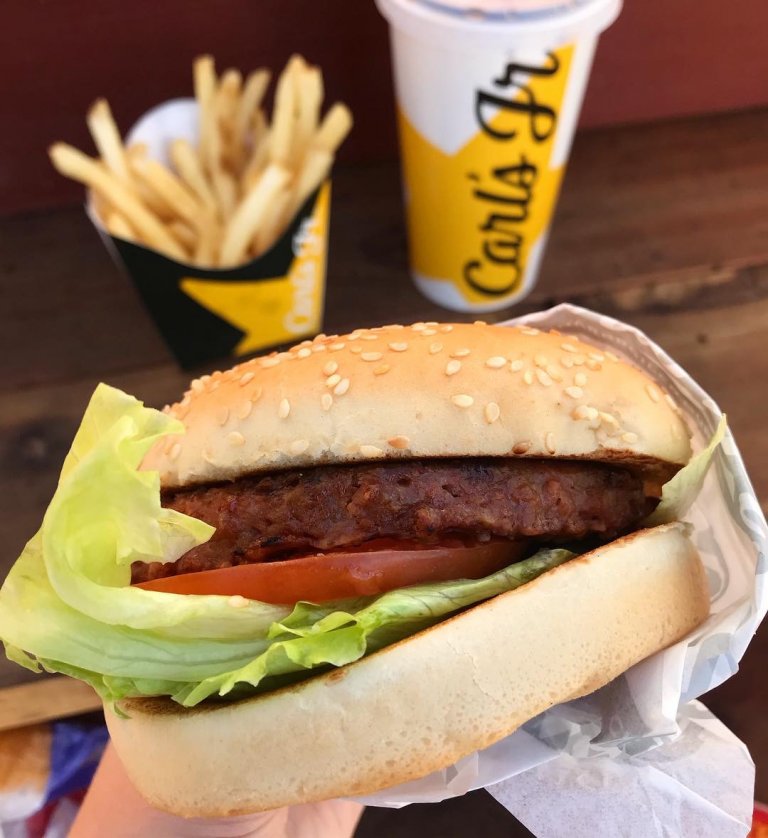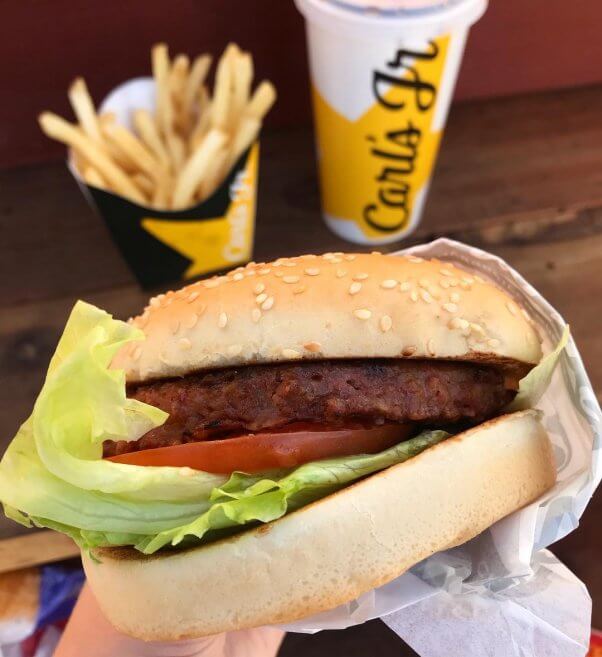 Ike's Love & Sandwiches
Ike's will pile on the plant power this Earth Day with a custom vegan sandwich, which will be sold for a limited time from at least 60 participating locations. The chain will also help animals this year by donating a percentage of the proceeds to PETA.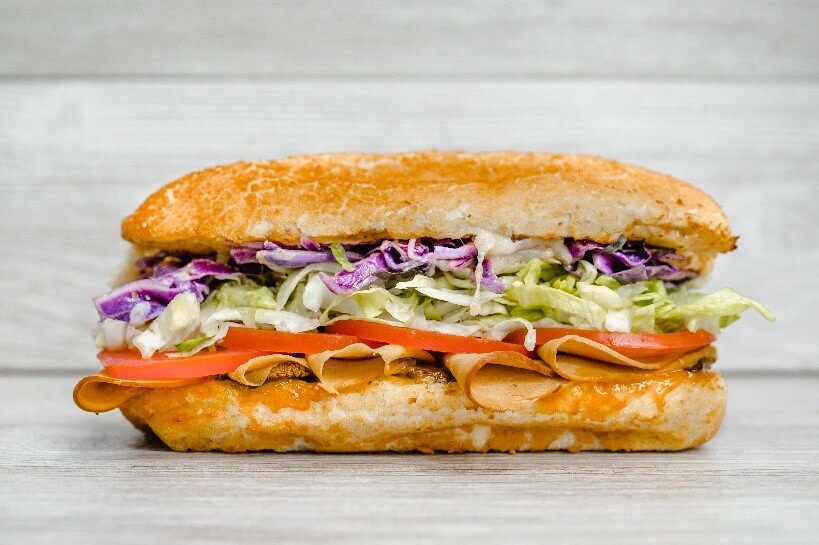 Boycemode
Boycemode, a vegan meal prep service, is urging everyone to go vegan on Earth Day! It's also offering 25% off for all frontline essential health-care workers and 30% off for other customers with the promo code earthday30.
Juicy Kitchen, Ann Arbor, Michigan
This Ann Arbor treasure is offering an Earth-friendly Earth Day special: a vegan Chocolate Waffle topped with strawberry compote, coconut whipped cream, Michigan maple syrup, and fresh fruit.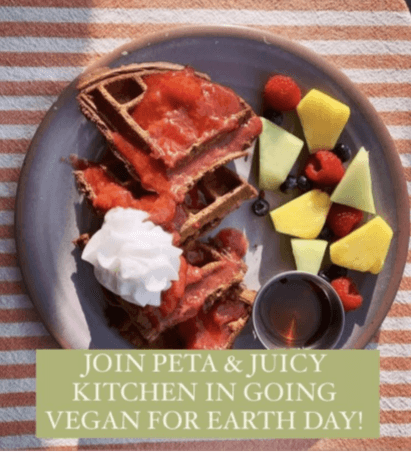 Reverie Bakeshop, Richardson, Texas
Earth-decorated cake pops? Is there anything better? Reverie Bakeshop will offer these and other options this Earth Day!
Arlo's Curbside
This all-vegan food truck will be serving the usual fan favorites, including the Bac'n Cheezeburger, the Frito Pie Burger, and more.
Vegan Soul, Boise, Idaho
This local vegan staple will add a new vegan dish to its menu for Earth Day and host a pop-up for hungry customers who want to try some tasty vegan fish.
Planty Sweet, Albuquerque, New Mexico
This picturesque all-vegan and gluten-free bakery will offer an Earth Day special using local ingredients. No matter what your taste buds call for, you can never go wrong with a Planty Sweet layered cake, available in many flavors, including strawberry, mocha, and blueberry lemon lavender.
Goro Ramen, Oklahoma City, Oklahoma
Slurp down Goro Ramen's vegan Yasai Ramen, or try some of its other vegan options, such as the Brussels Sprouts Salad, Mushroom Mazemen, Tofu Nikuman, and Eggplant Wontons.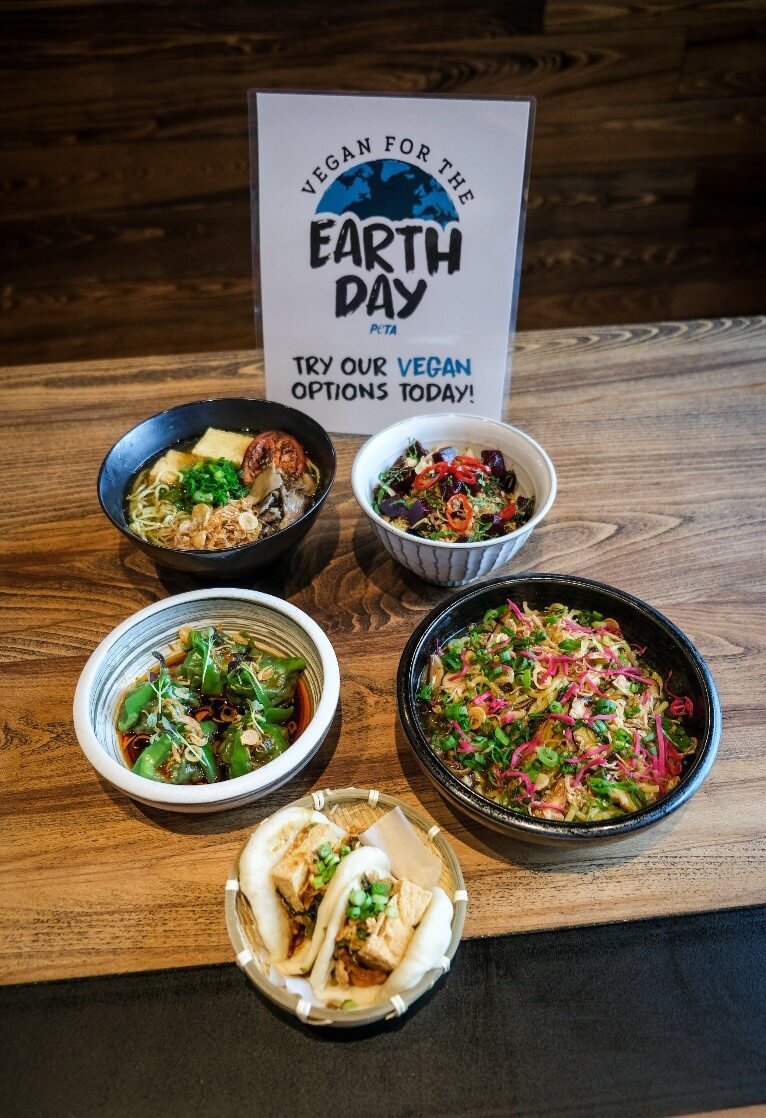 The Village Restaurant, Litchfield, Connecticut
In addition to its regular Beyond Burger and vegan Cobb salad, The Village will add a special vegan chicken sandwich to its menu for Earth Day.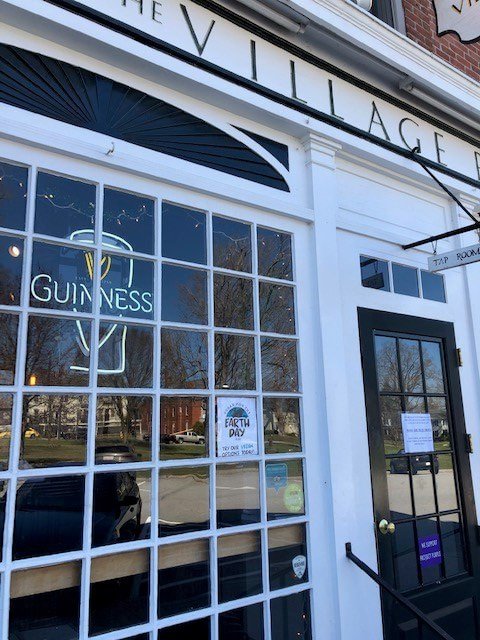 Barberitos, Asheville, North Carolina
Barberitos will promote its classic veganized Mexican fare, including burritos, burrito bowls, salads, and other dishes cooked with tofu.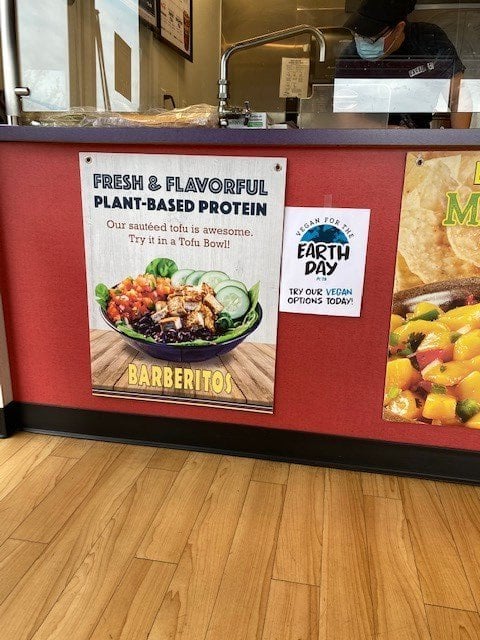 ThaiBinh's, Desoto, Texas
This 100% vegan favorite offers eggrolls, fried garlic eggplant, basil fried rice, and so much more—for Earth Day and every day.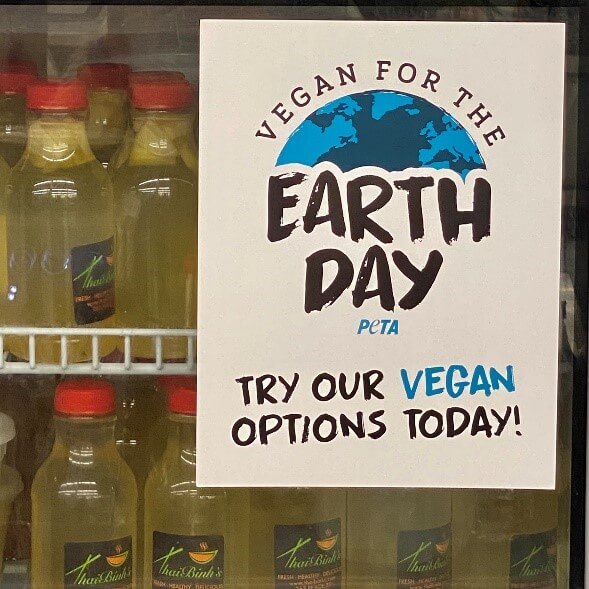 Federal Fritter, Rehoboth Beach, Delaware
Delaware's all-vegan snack shack includes vegan fritters like Parmesan risotto, Roman-style artichoke, and crispy Italian polenta, with your choice of sauce and greens.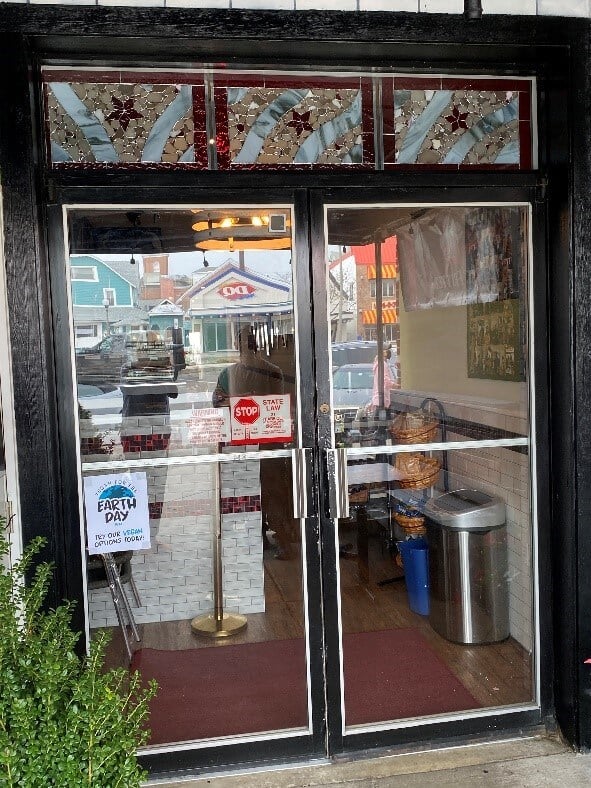 Vegan International Co., Tampa, Florida
Vegan International Co., which landed a spot on PETA's 2021 top vegan wing ranking, will promote vegan favorites for Earth Day, including its Gyro Salad, Mac N Cheeze, Saffron Rice, and Taco Empanada.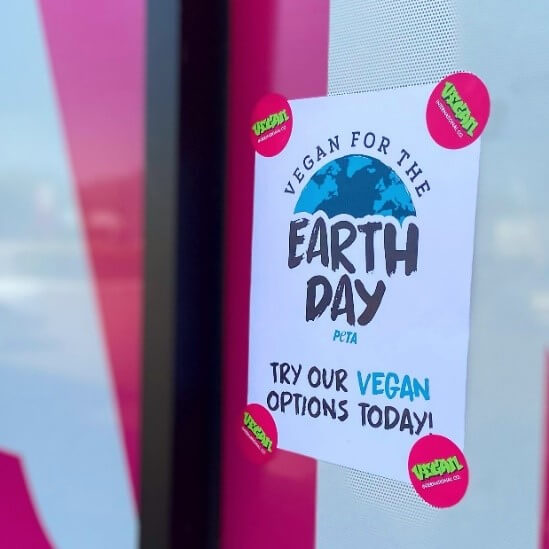 Boss ChicknBeer, Berea, Ohio
Grab a hearty snack at Boss ChicknBeer, which will go 100% vegan on Earth Day. Both will offer deluxe dishes, including a Southern Chick Sandwich, Vegan Chicka Parm Sandwich, Vegan Chili Dawg, and Boss Vega Mac.
120 Front St, Berea, OH 44017
Inspired Cravings, Gainesville, Virginia
Crave a sugary bite? On Earth Day, Inspired Cravings will promote its vegan menu, which includes cupcakes, cakes, and coffee.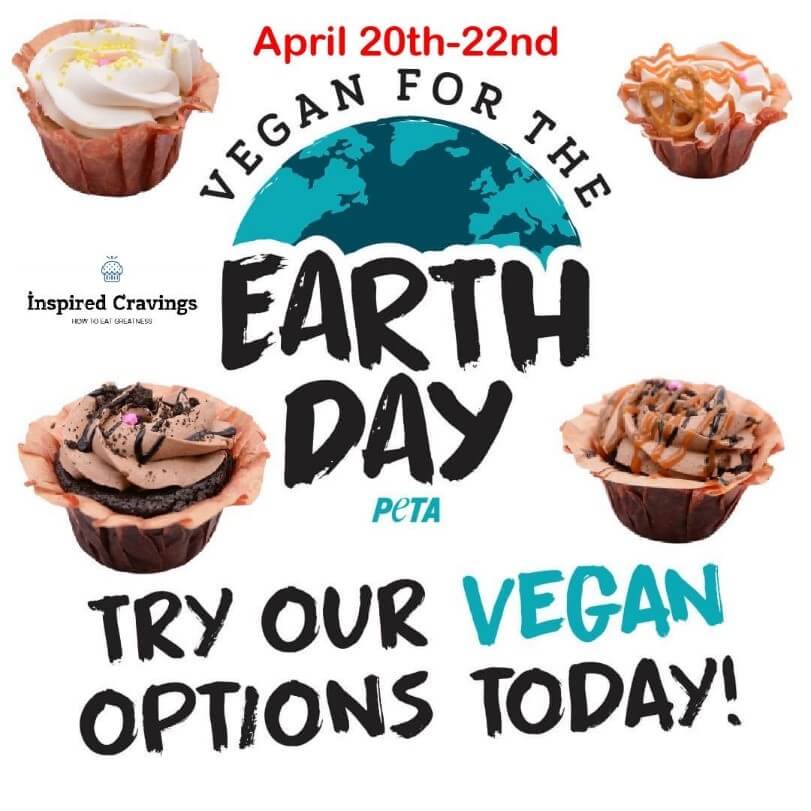 Karma Baker, Westlake Village, California
Karma Baker will bake indulgent vegan desserts, from house-made "hostess" cupcakes to its signature Karma Cake in a Jar. Karma ships these deluxe baked goods anywhere in the U.S.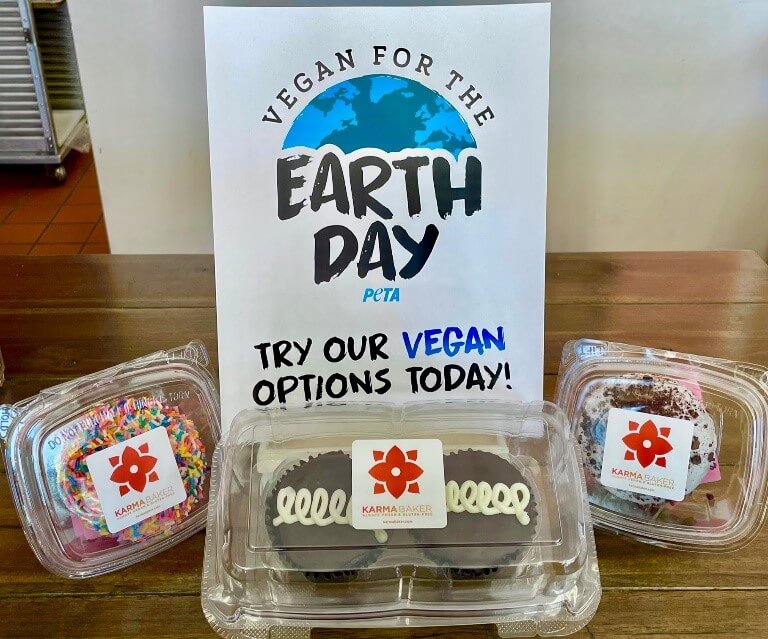 Mama's Cafe Baci, Hackettstown, New Jersey
Mama's Cafe will promote its separate vegan menu for Earth Day, including penne vodka, spaghetti with meatballs, vegan sausage, broccoli rabe, rigatoni marinara, and spinach ravioli.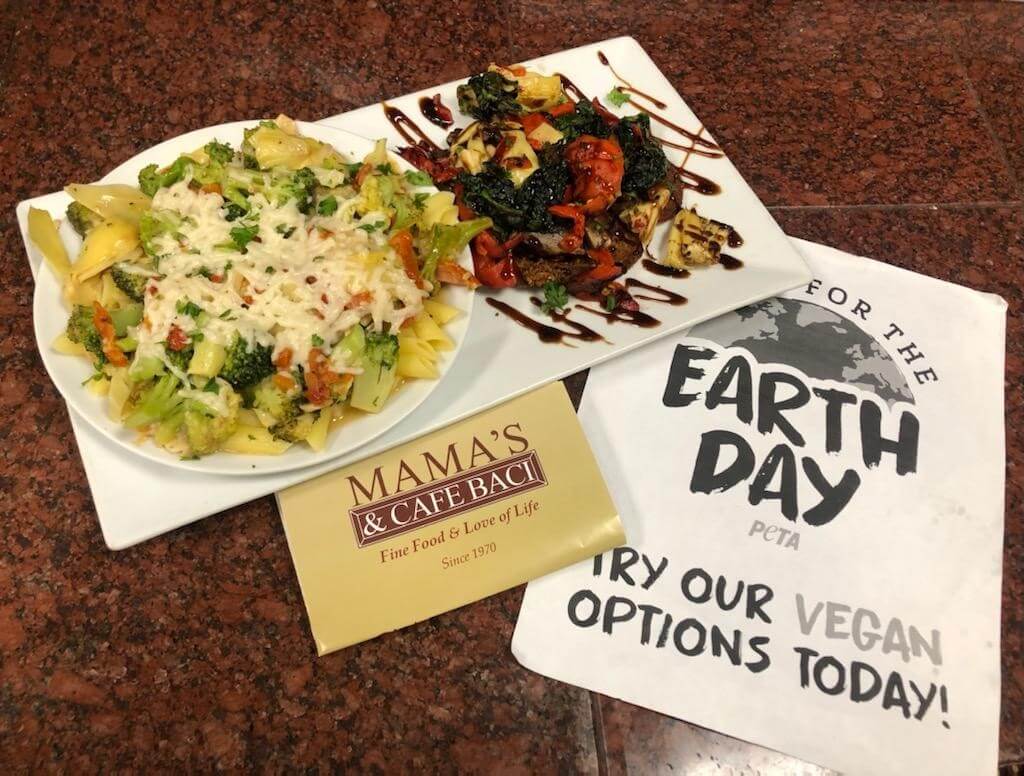 Butcher & Bee, Nashville, Tennessee, and Charleston, South Carolina
Aside from the delectable vegan options typically offered at both locations—including the rich vegan chocolate cake and avocado crispy rice—Butcher & Bee will highlight a new Earth Day option on its menu: the Coconut Cream Ice Lolly with black lime, strawberries, and rose petals.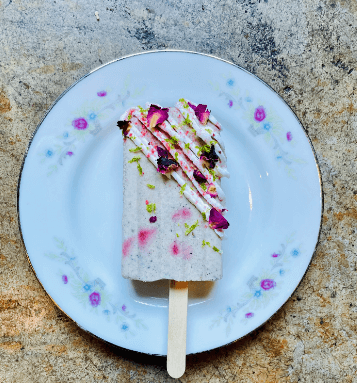 Black Dog Café, Tallahassee, Florida
This vegan-friendly café will offer its usual vegan cranberry and blueberry muffins, chocolate chip cookies, mamauls, carrot cake, chocolate cake, and more.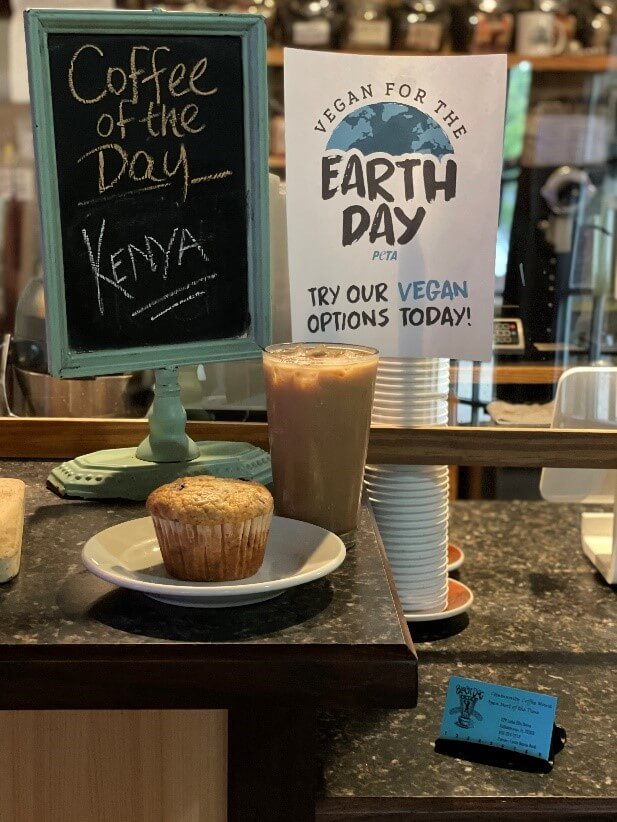 Life Bowls, Madison and New Haven, Connecticut
Get a spoonful of açai at Life Bowls, which has tons of refreshing smoothies and filling oat bowls for everyone to enjoy.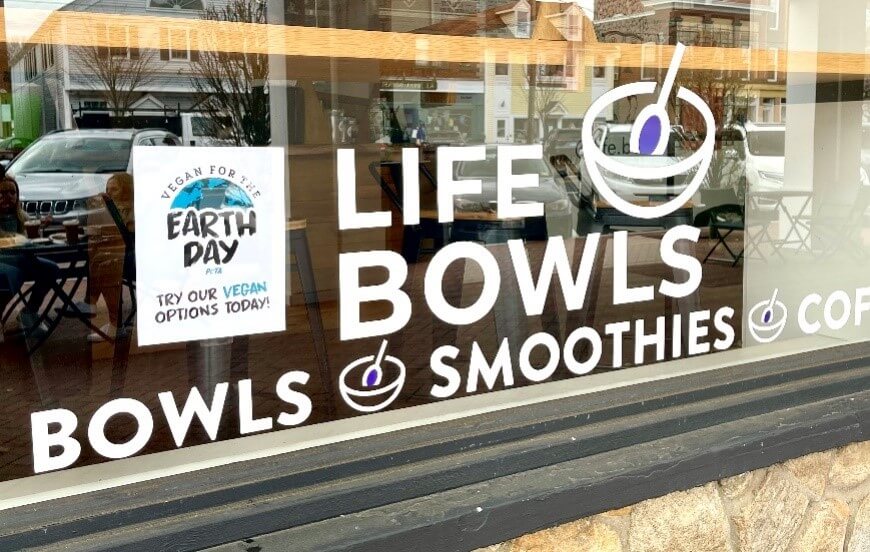 Legend Brewing Company, Portsmouth and Richmond, Virginia
Legend Brewing has all the savory vegan favorites, including a Beyond Burger, vegan chili, vegan tacos, and vegan sloppy Joes. It has also added vegan tacos and other items to the menu.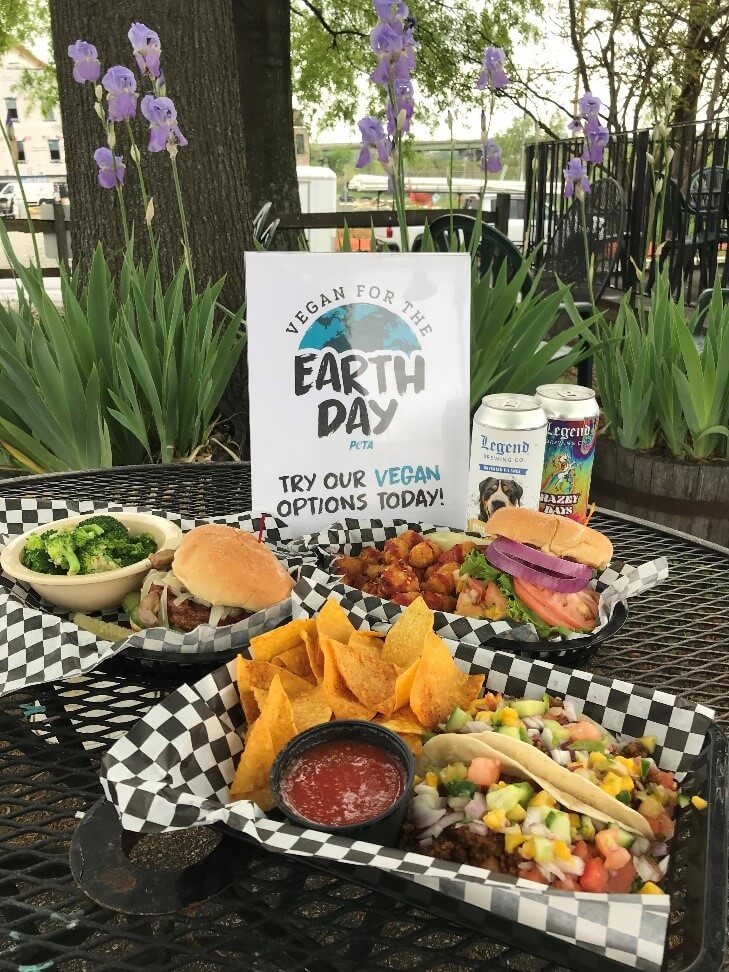 Kale My Name, Chicago, Illinois
Kale My Name is an all-vegan restaurant in Chicago whose menu consists of options such as a taco salad, an Italian seitan wrap, and jackfruit fajitas. This Earth Day, it will offer a Double Beyond Patty for the price of a regular burger!
Old Abe & Co., Rochester, Minnesota
Old Abe & Co. in Rochester, Minnesota, will promote its award-winning Spicy Salmon Bowl, which earned a spot on PETA's list of the top six vegan fish dishes in the country.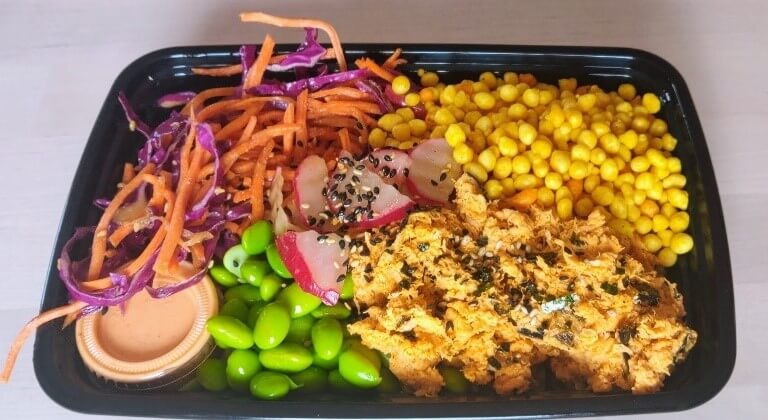 Ben's Chili Bowl, Washington, D.C.
Ben's Chili Bowl, which has several locations in the Washington, D.C., and Baltimore areas, offers plenty of vegan options—including delicious animal-free burgers, chili, and veggie dogs—for everyone to enjoy.
Pizzeria Halt, Modesto, California
On Earth Day, 20/20 Intelligence's Pizzeria Halt, an all-vegan restaurant, will promote its offerings, including BBQ Chicken Pizza, Artichoke Pizza, and Cheesy Pesto Breadsticks.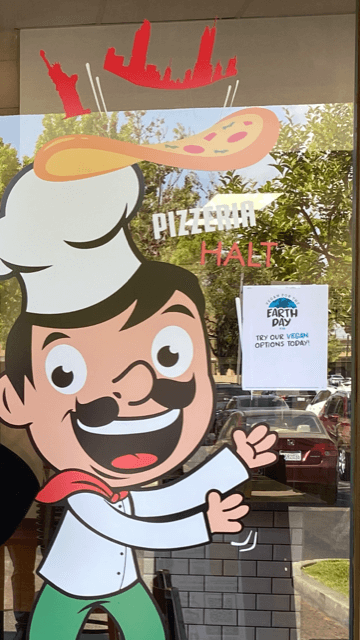 Green Vegetarian Cuisine, San Antonio, Texas
Algorithm Restaurants, Philadelphia, Pennsylvania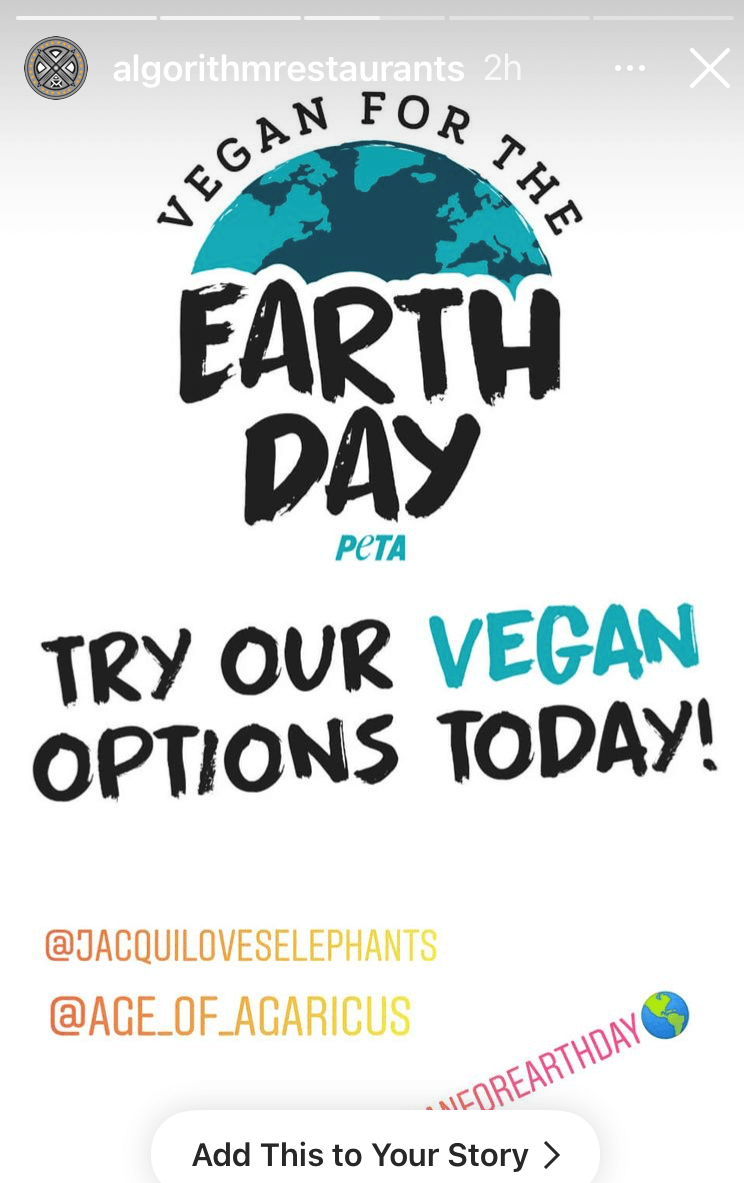 DoorDash
https://twitter.com/DoorDash/status/1385391001477423105?s=20
Here are some other places that are offering vegan, planet-friendly food this year:
Arlo's Curbside, Austin, Texas
Calaveritas, Atlanta, Georgia
Earth Burger, San Antonio, Texas
Equinox Restaurant, Washington, D.C.
Eve Fremont, Seattle, Washington
Fresh N' Lean (meal delivery service)
I-tal Garden, New Orleans, Louisiana
Kahiau's Bakery & Cafe, Virginia Beach, Virginia
Kotobuki Japanese Restaurant and Sushi Bar, Norfolk, Virginia
Love Heart's Bakery and Cafe, Bantam, Connecticut
Naomi Vegan "Meets," Chesapeake, Virginia
Plant Based Pizzeria, Atlanta, Georgia
Rajput Indian Cuisine, Norfolk, Virginia
Sea Salt & Cinnamon, Muncie, Illinois
Senses Vegan Comfort Food, Norfolk, Virginia
Somebody People, Denver, Colorado
The Sweet Praxis, Syracuse, New York
Veestro (meal delivery service)
*****
Help protect animals and the planet on Earth Day—and  every day—by taking the vegan pledge!